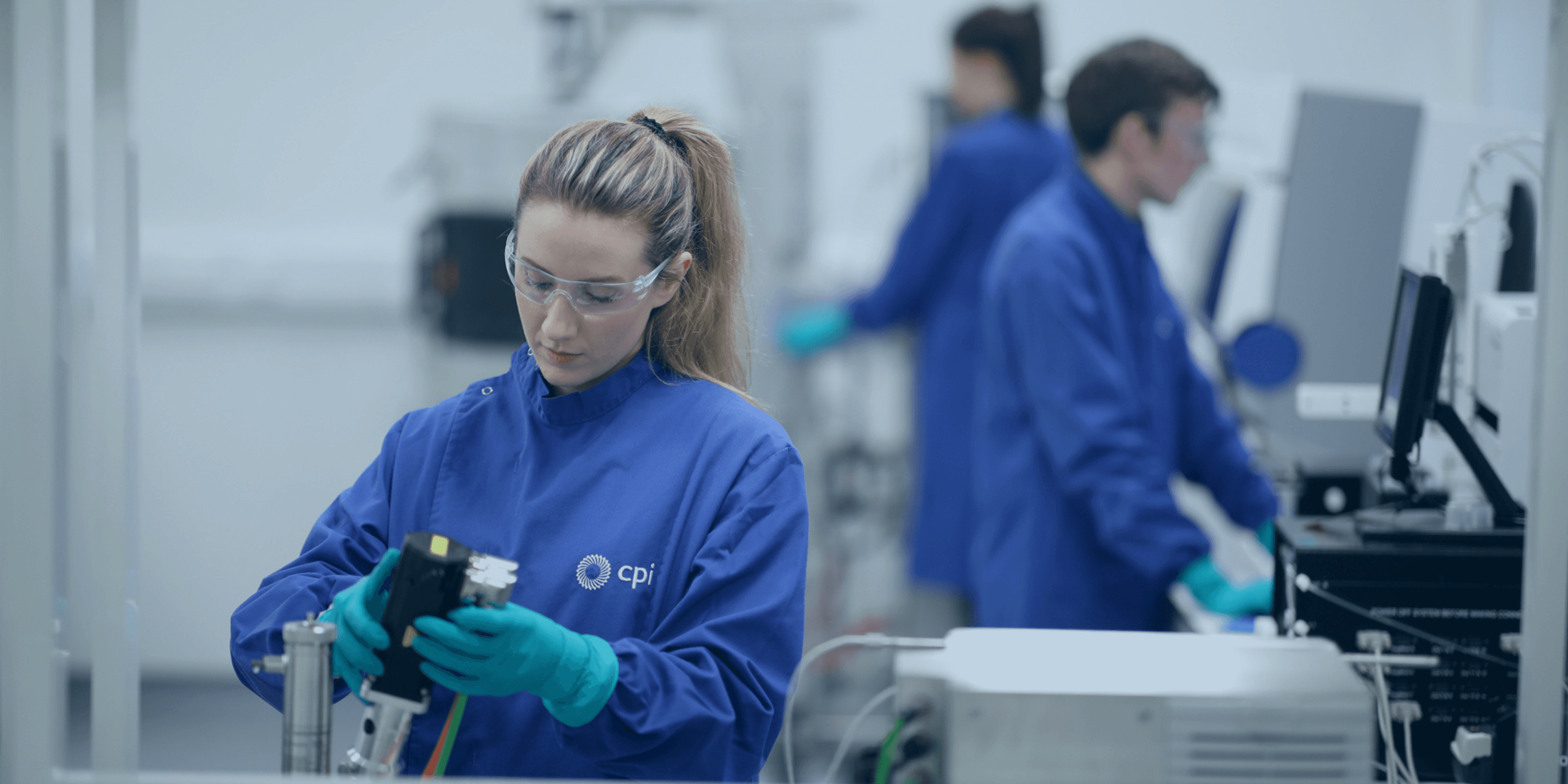 Funded SPRINT Workshop: Supporting your biological product innovations through consultancy and development assistance
Events
• Are you developing a biological novel therapeutic or working with companies that do?
• Would you like to increase your knowledge of the entire product/​process lifecycle and access support for your product development?
• Would you like to upskill your staff in biological process and product development, including upstream, downstream, analytics and formulation?
CPI is delivering a new ERDF Project, SPRINT (Supporting Process Innovation for Novel Therapies) across the Cambridge and Peterborough Combined Authority (CPCA) region to support and accelerate the commercialisation of Novel Biological Instrumentation, Products, and Therapeutics.
As part of the programme, we are pleased to announce an interactive, two-day workshop on the 7th and 8th of March 2023, at the Clayton Hotel in Cambridge and will be fully funded (worth around £1,000 per attendee) for eligible SMEs from the CPCA region.
A small group of participants will encourage interactions with the technical experts and fellow attendees.
Companies eligible for this workshop:
Companies should be developing novel biotherapeutics or products and services within this field wanting to upskill their workforce.
Need to be SMEs located in the

CPCA

region.
The workshop will provide an opportunity to receive in-depth understanding of the Biologics capabilities at CPI and how these can help your organisation progress your innovation to market.
The programme will consist of presentations by CPI technical experts and business development specialists, followed by questions and answers. There will also be a two-hour 1:1 confidential deep dive which can provide support around funding streams and technical advice to SMEs.
Here's what attendees from last year had to say about the session
"

I use the workbook as my daily bible"

"

Based upon the best practices shared in the workshop, I have been able to optimise my process"

"

All the sessions were very useful and very informative for planning for the future"
Please register for this workshop using the form below and a member of our team will be in touch.

Agenda
Day 1
09:00 – 09:15

Arrival and coffee

09:15 – 9:30

Introduction of participants

9:30 – 10:00

Introduction to the Workshop

Marcel Kuiper, Senior Business Development Manager — Outreach

10:00 – 11:00

Expression system options and selection for development and scale up

Philip Probert, Technology Lead — Biologics

11:00 – 12:00

Strategies for maximising value from high-throughput development runs

Suzanne Robb, Technology and Innovation Officer

12:00 – 13:00

Lunch

13:00 – 14:00

How high-throughput analytics can help process characterisation

Ronan Gough, Senior Scientist — Analytical Development

14:00 – 15:00

Using high-throughput screening for downstream process development

Tanya Atkinson, Scientist — Downstream

15:00 – 15:30

Coffee/​tea break

15:30 – 16:30

Considerations for developing a safe and stable formulation

Julia Leach, Principal Scientist – Process Analytics

16:30 – 17:00

Wrap Up
Day 2
09:00 – 09:30

Arrival and coffee

09:30 – 10:30

Data Analytics talk

Sean Ruane, Senior Scientist – Process Automation

10:30 – 11:30

Establishing robustness of downstream processes/​unit operations

Zoe Arnott, Manager — Downstream

11:30 – 12:30

Next generation analytical tools for biopharmaceutical characterisation

Clare Trippett, Chief Technologist

12:30 – 13:15

Lunch

13:15 – 14:15

Analytical technologies and their applications in bioprocess measurement and control

Daniel Myatt, Senior Scientist — Analytical Characterisation

14:15 – 14:30

Coffee/​tea

14:30 – 15:30

Considerations in scale up of synthetic expression processes

Helen Young, Manager – Synthetic and Mammalian Upstream

Jonathan Jones, Manager – Microbial Upstream

15:30 ‑16:30

KTN, CPI enterprises, bid, commercial

Claire Hope, Bid Development Manager

Tom Hillier, Investment Associate

Asif Tulah, Business Development Manager