Sartorius BIOSTAT® B-DCU mammalian bioreactors (10L glass & 2L single-use vessels)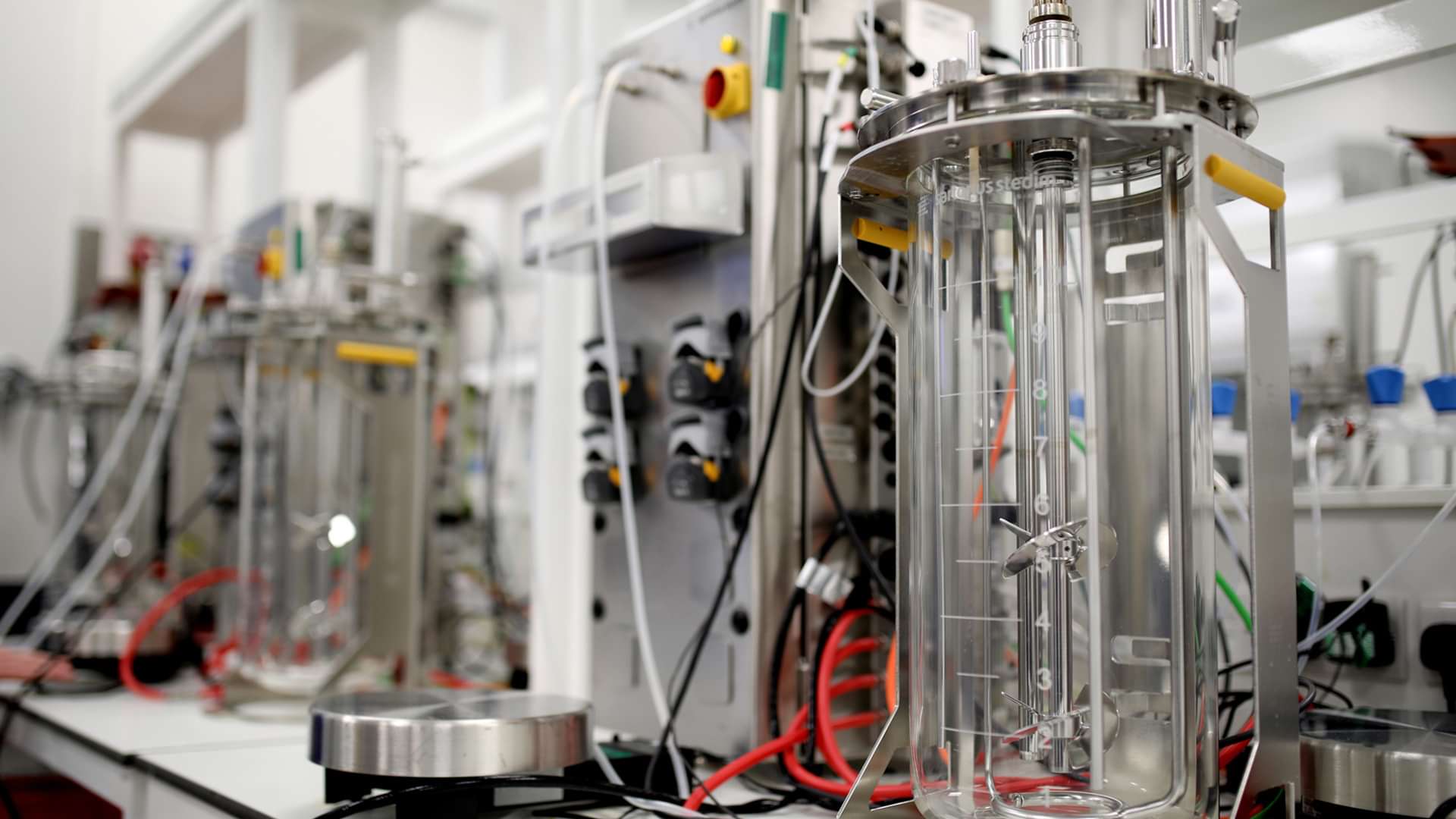 The six 10L Sartorius Univessel stirred-tank bioreactors support both robust mammalian process optimisation and intermediate-scale material generation activities for a host of different product types, including monoclonal antibodies, small recombinant proteins and viral particles.
The 10L Sartorius Univessel systems act as an essential transitional link between small scale optimisation and pilot scale production, enabling continued process improvement in a cost effective and low risk manner.
These systems (alongside the 2L SU bioreactors) act as a vital platform for use in technical transfer activities from both small scale flask-based processes and larger scale industrial ones, utilising batch, fed-batch or continuous feeding strategies.
Specification
6

individually controlled glass stirred-tank bioreactors with advanced dissolved oxygen cascade systems, agitation, temperature, gassing (N

2

, CO

2

, air and O

2

) and pH control
Integrated Hamilton Incyte probes for online measurement of viable cell density
Up to

10

L working volume
Integrated scales for automated liquid addition
Controllable and pre-programmable via

MFCS

4

Data Logging software

3

individually controlled

2

L single-use stirred tank vessels configured for cell culture processes running off B‑

DCU

control towers (advanced dissolved oxygen cascade systems, agitation , temperature, gassing (N

2

, CO

2

, air and O

2

) and pH control)