Sartorius BIOSTAT® B-DCU and Infors-HT Labfors 5 microbial bioreactors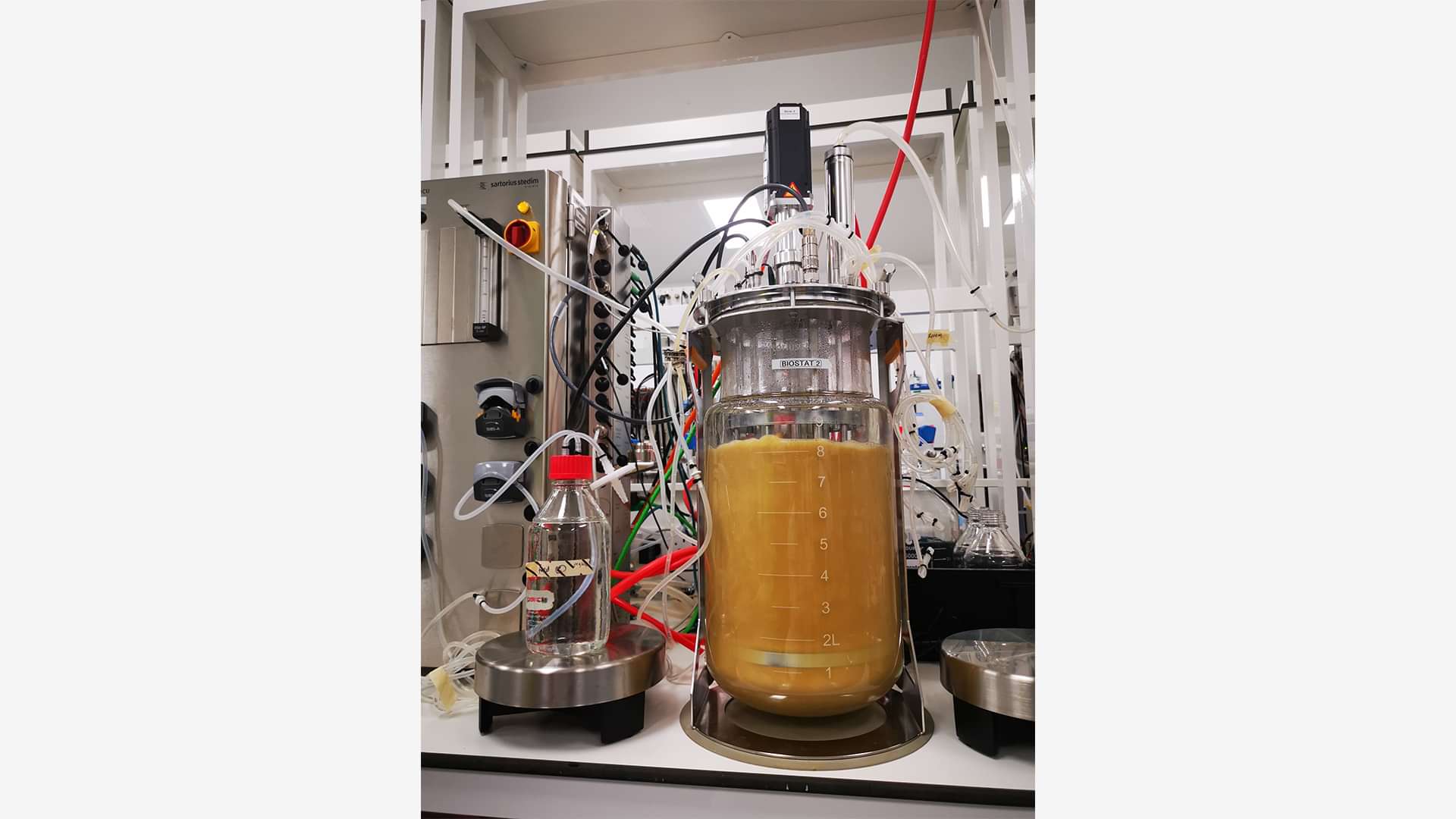 The six 10L stirred-tank microbial bioreactors (3x Sartorius BIOSTAT® B‑DCU Univessels & 3x Labfors 5 vessels) support both robust microbial process optimisation and intermediate-scale material generation activities.
The 10L bioreactor systems act as an essential transitional link between small scale optimisation and pilot-scale production, enabling continuous process improvement in a cost-effective and low-risk manner. These systems act as a vital platform for use in technology transfer activities from both small scale flask-based processes and larger-scale industrial ones, utilising both batch and fed-batch strategies. Such systems can applied across a range of product types including recombinant proteins, inclusion bodies, FABs and virus-like particles.
Specification
6

individually controlled glass stirred-tank bioreactors with advanced dissolved oxygen cascade systems, agitation, temperature, gassing (N

2

, air and O

2

) and pH control
Integrated Hamilton Dencytee probes for online measurement of biomass
Off-gas measurement of O

2

and CO

2

Up to

10

L working volume
Integrated scales for automated liquid addition
Data logged and controllable through MFCS

4

(Sartorius) and Eve (Infors-HT) control software