Sartorius ambr® 250 system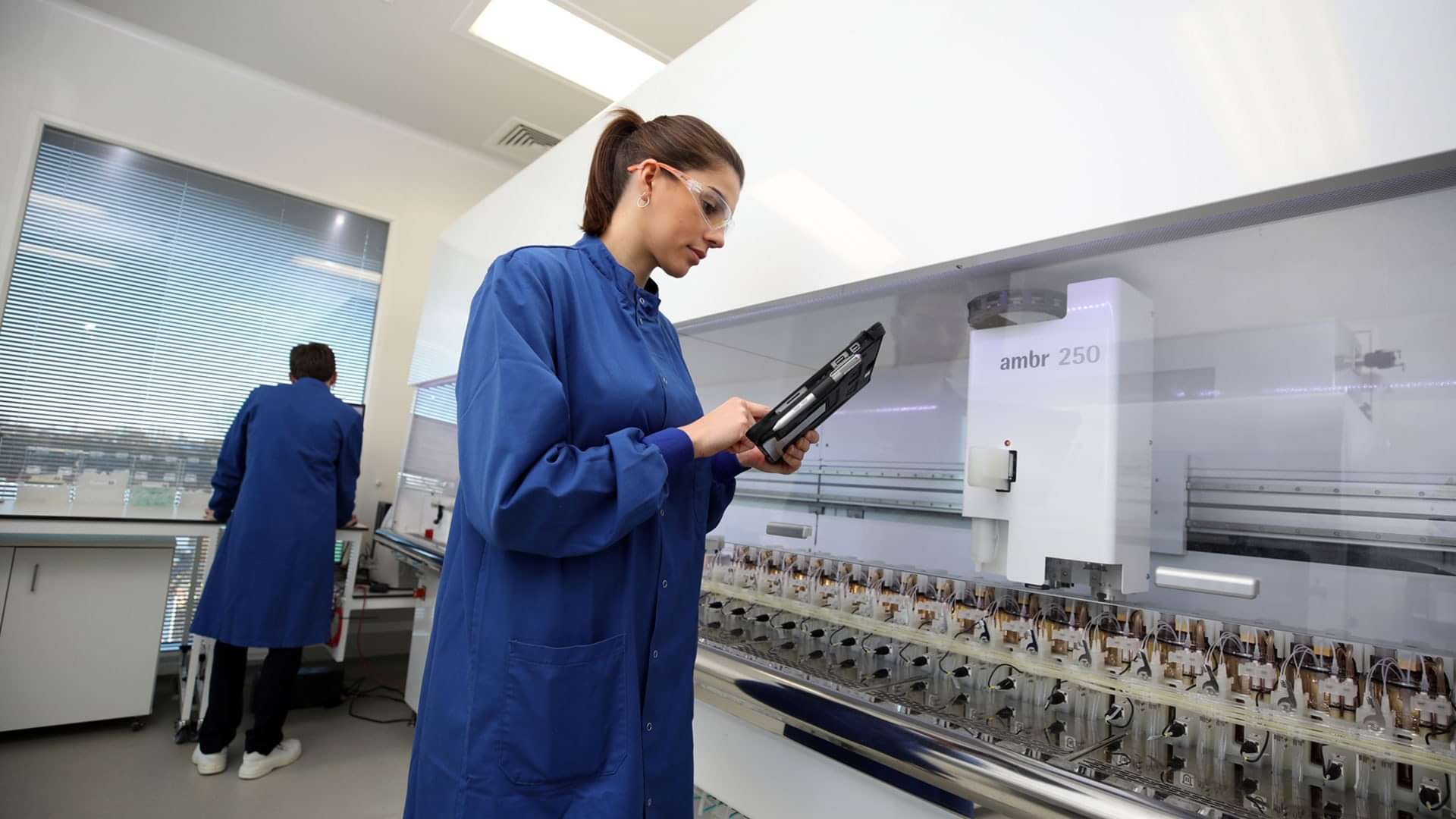 The ambr® 250 fully automated high throughput bioreactor system supports accelerated process development and optimisation for microbial fermentation and mammalian cell culture.
The ambr® 250 enables scale down studies to explore a range of process conditions. 12 or 24 single use bioreactors with individual control enable full Design of Experiments (DoE) studies to be performed, increasing productivity and the speed at which processes can be developed and optimised. Processes are scalable to larger bioreactors.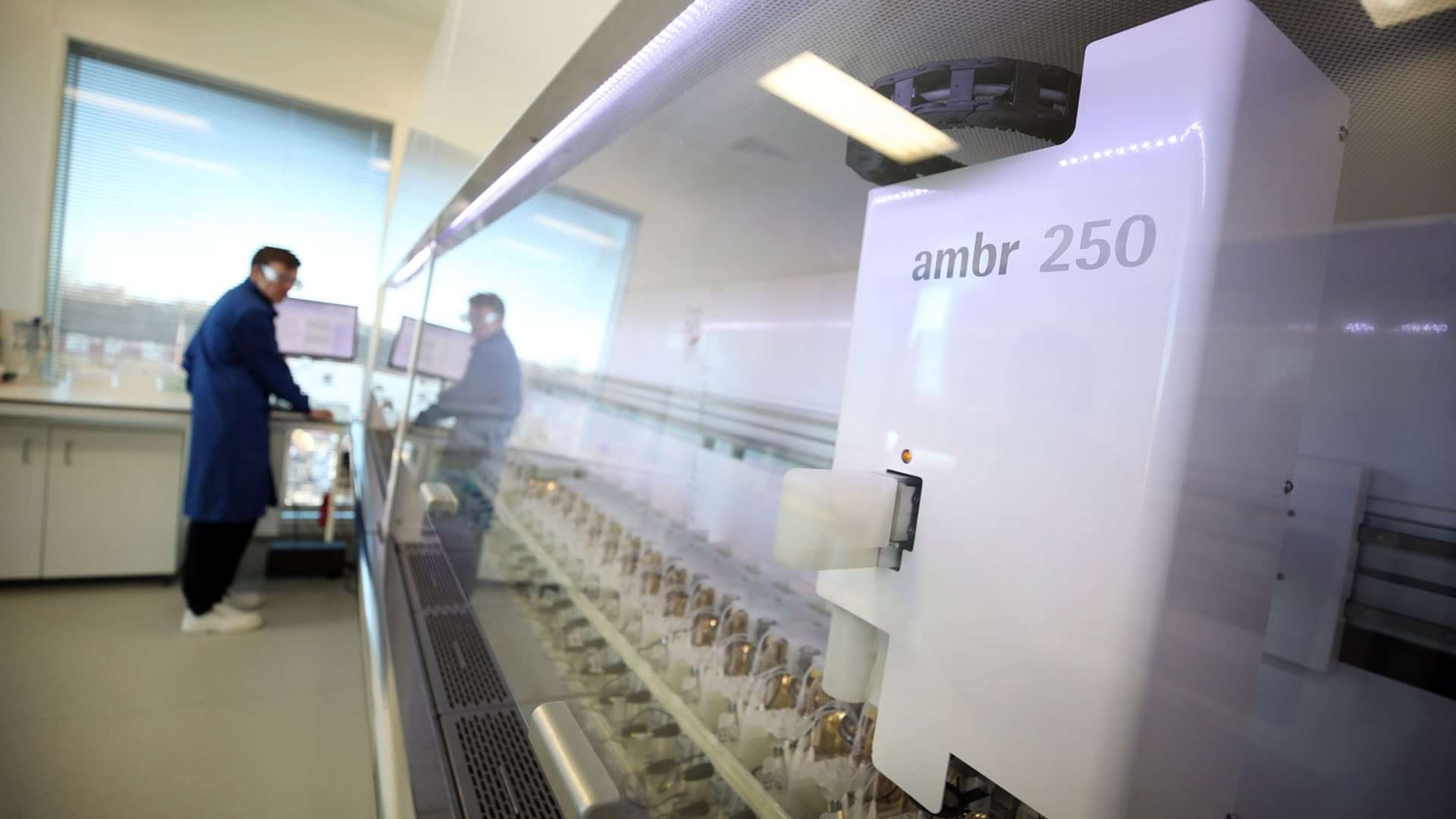 Specifications
24 individually controlled bioreactor positions with agitation, temperature, gassing (air, O2, CO2 or N2) and pH and dissolved oxygen control

Up to 250ml working volume

Automated scheduling of all associated controls

Vessels configured for microbial or mammalian applications

Liquid handler for automated additions and sampling