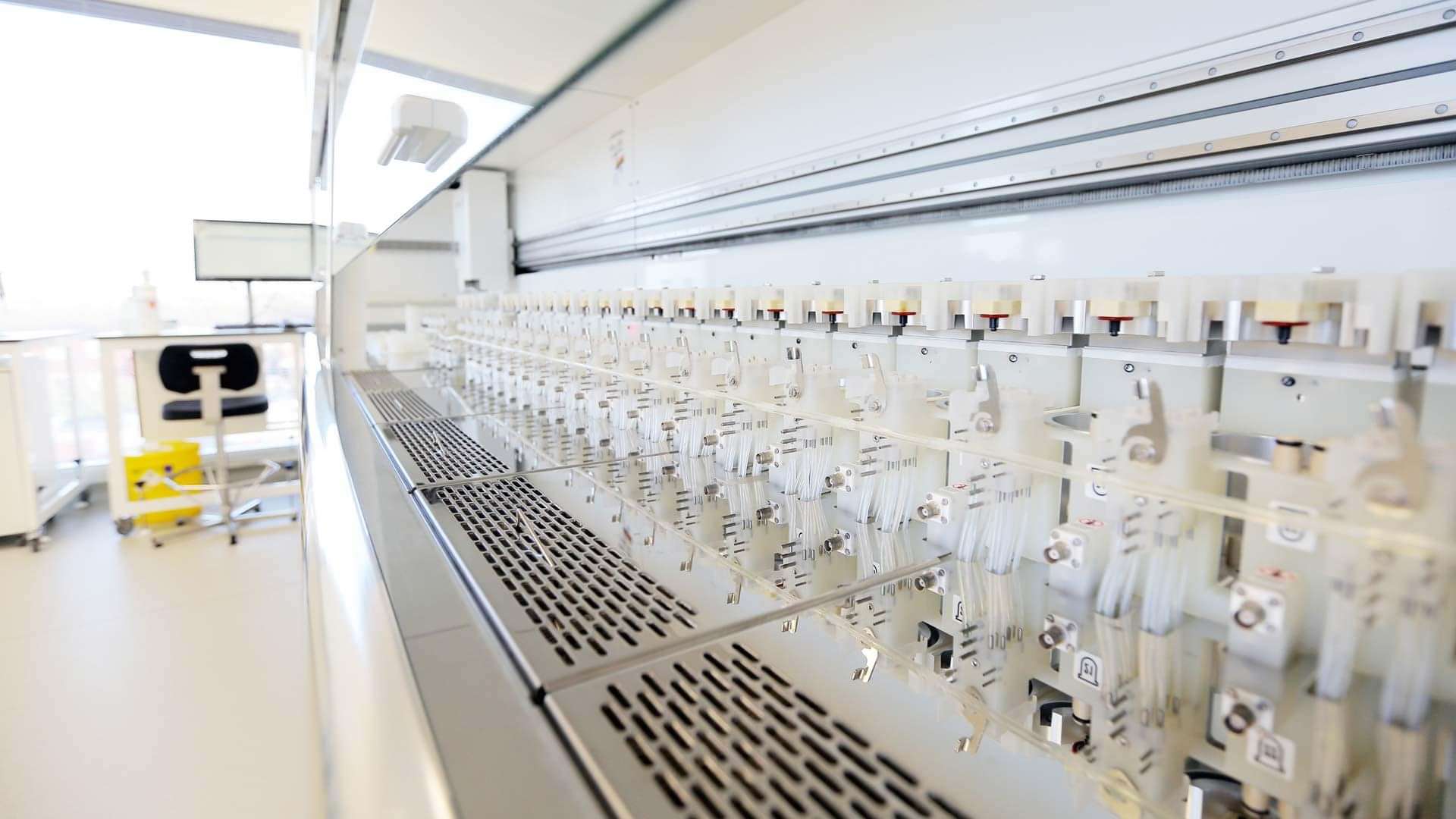 The Benefits of High Throughput Process Development
CPI is driving down time to market and cost for manufacture of next generation biologics through high throughput process development (HTP).
The Challenge
The need for process development to be more comprehensive at an earlier phase in biologics development enhancing the route to manufacture.


The Outcome
Having expertise and up to date facilities can help customers and collaborators achieve their goals in less time and cost and improved data quality.
This false economy may lead to a poor process and/​or further development work being required within bioreactors, which increases the overall time and cost of the process development.
John Liddell, Chief Technologist — CPI
Tools such as the ambr® systems have made this the optimal way to develop processes in a rapid and cost-effective manner.
CPI has a 24 bioreactor ambr® 250 system suitable for mammalian and microbial processes, alongside highly-skilled scientists with extensive experience. This has enabled CPI to:
Help customers and collaborators with a range of challenges from fermentation process design and screening to process optimisation and robustness assessments in a fully scalable system using a design of experiment (DoE) and quality by design approach (QbD).
Minimise the total number of experiments typically required for process development, with the associated cost savings, while generating more comprehensive data sets.
The benefits of using the ambr® 250 system over standard options, such as shake flasks and 10L bioreactors, can therefore be seen in time, costs and data quality.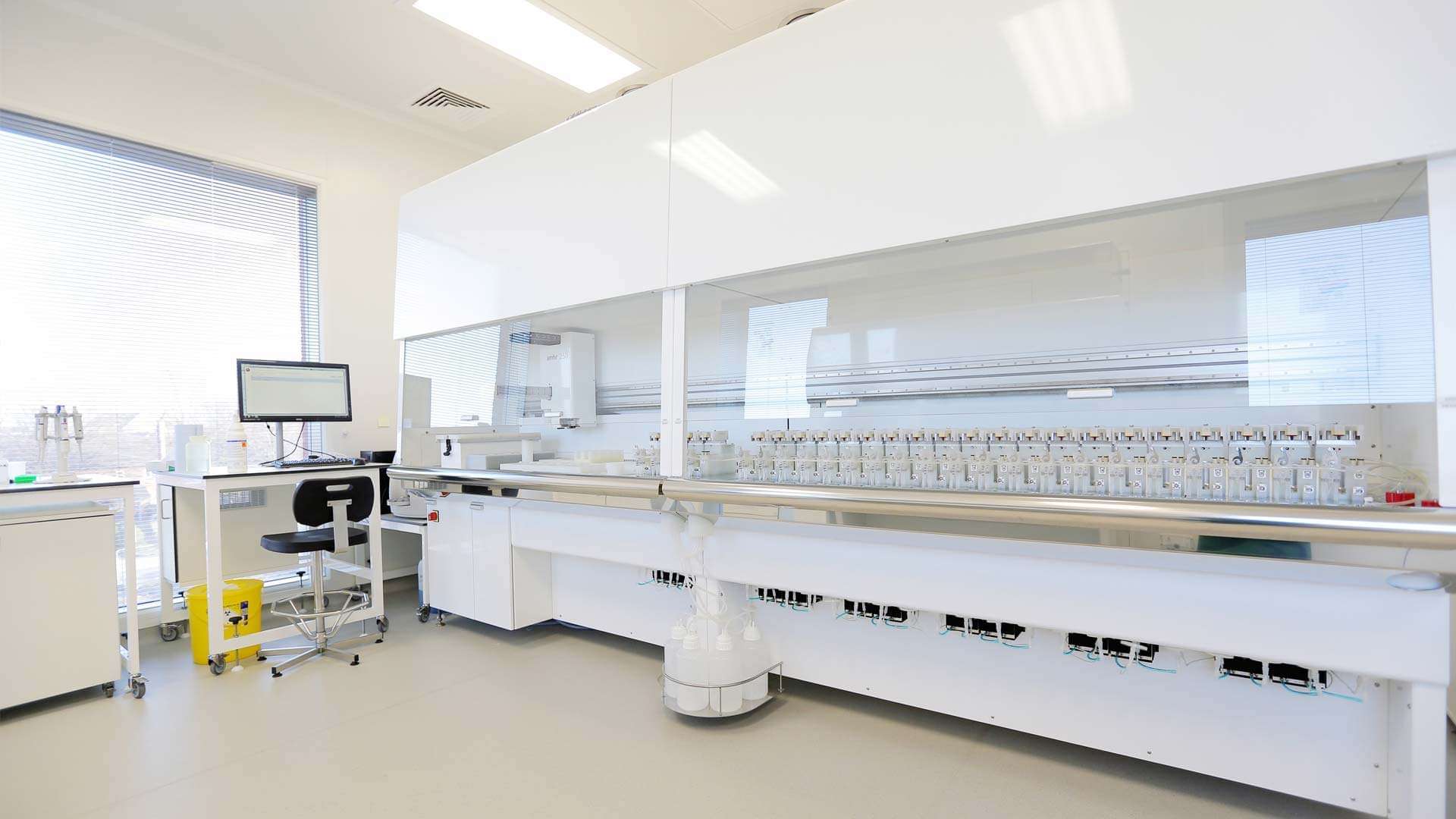 Time
To calculate the time benefits seen in process development using an ambr® 250, CPI looked at a DoE approach with 24 experiments that could investigate a maximum of five to six variables (based on a standard factorial design investigating two factor interactions).
The work looked at the length of time required to set up, determine product titre and complete data analysis from standard processes as they would be performed in shake flasks, 10L bioreactors and the ambr®.
The microbial process was based upon an E. coli fermentation process and the mammalian on a CHO cell culture process.
Number of weeks to perform
24

experiment DoE
Assumptions
Shake flasks: Run in batches of 12 flasks
10L Bioreactors: Run in batches of 3 bioreactors
ambr® 250: Run as 1
Costs and Benefits
Assessing the consumable costs, including media and feeds, of the DoE experiments for both mammalian and microbial processes, the 10L bioreactors have the highest overall cost, with mammalian costs between 25 per cent and 30 per cent greater than microbial.
When performing the same experiments in the ambr® 250, the consumable costs for both the microbial and mammalian processes would be approximately 20 per cent that of the 10L bioreactors, representing an 80 per cent saving.
For the same experiments in shake flasks, the costs of consumables and media would be less than 20 per cent of those for the ambr® 250.
Data quantity and quality
While shake flask costs represent a substantial saving over those for the ambr® 250, there are significant associated limitations in both the quality and quantity of generated data.
Although the flasks are cheaper and take a similar length of time as the HTP ambr® 250 as a means of process development they lack continuous control and monitoring.
Data is limited to offline sample analysis only and the process is not representative of a scalable, manufacturing process.
Highlighting the importance of strong and dependable data, John Liddell, Chief Technologist, said: ​"This may result in a process inaccurately being progressed based on good shake flask performance, which may ultimately perform poorly in the very different environment of a bioreactor."
When performing DoE investigations using the ambr® 250, in comparison to 10L bioreactors, the quantity of data available is very similar, however, the quality of data is improved.
This improvement is due to all experiments being performed simultaneously, reducing the number of potential, additional variable factors.
These include:
Different lot numbers of key consumables or raw materials.
Different scientists performing experiments or key analysis.
Product analysis being performed at different times, rather than as one batch, with the same equipment calibration or controls.
Different lengths of storage for samples prior to key analysis.
To account for this variation in the 10L bioreactors, more centre point/​control processes would be required to be performed to ensure data consistency.
Each individual batch of bioreactors performed would require a centre point process to assess the variation across the design.
Suzanne Robb, Senior Upstream Scientist, added: ​"This would increase the total number of bioreactors required increasing the time and cost to complete the investigation.
"Alternatively additional centre points could be incorporated into the DoE at the cost of reducing the number of variables to be investigated decreasing the data that could be acquired for the process."
Conclusion
High throughput process development using the ambr® 250 supports rapid, cost-effective and scalable process development.
By using the ambr® 250 process development time can be reduced by up to 85 per cent when performing DoE experiments in comparison with standard scale bioreactors. Costs of consumables is also reduced by 80 per cent and the data quality is greatly improved.
The combination of these effects allows process development to be more comprehensive at an earlier phase in the biologics development enhancing the route to manufacture.
Let's innovate together
To find out more about how we can work together, please enter your details below.