What is impact?
We see the word ​"impact" cropping up more and more in business. But what does it mean, really? How should we define impact? And how do we measure it?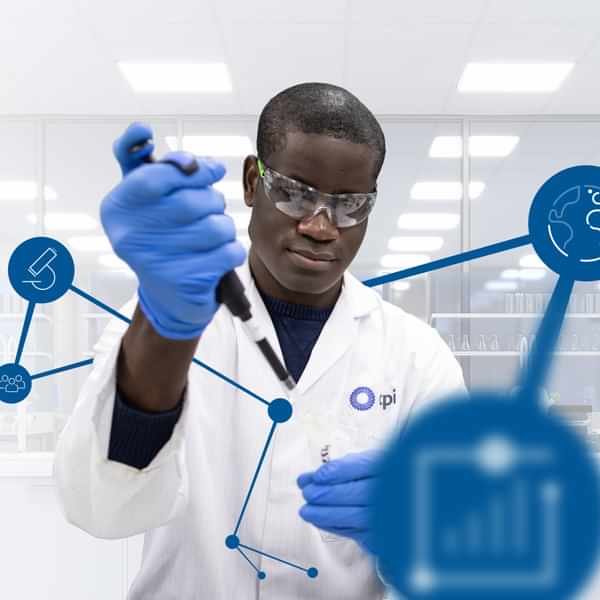 We see the word ​"impact" cropping up more and more in business. It's easy to nod along, but what does this term mean? What is impact, really? How should we define impact? How do we measure impact? And what aspects of our world may change as a result?
For individuals, this might involve making choices about the products we buy, the way we travel, and the way we live our lives more generally. For businesses, it might involve investing in renewable energy, reducing waste and emissions, and considering the social and environmental impact of their supply and value chains.
Impact can be defined as a ​"marked effect or influence" on a particular entity or environment. Don't ignore the word ​'marked' – which reminds us that there must be a way of observing or measuring the effect. This is why the Economic and Social Research Council (ESRC) defines research impact as ​"the demonstrable contribution that excellent research makes to society and the economy".
When we at CPI talk about the impact of our work, we're referring to the consequences of our innovation on people, places, and the planet. We say we're in the business of delivering impact. This means that we want to catalyse advanced technologies and manufacturing solutions that benefit people, places, and our planet.
The difference between output and impact
This is a commonly misunderstood distinction, which is understandable because output and impact are two related but distinct concepts in the evaluation of programmes, policies, and interventions.
Output refers to the immediate or short-term results of a programme or intervention. It looks at specific, easily defined results or deliverables, such as the number of people trained, the number of services provided, or the amount of money spent.
But what is impact? It refers to the long-term effects of a programme or an intervention – the change or difference that has been brought about as a result. Impact is usually expressed in terms of the benefits or consequences for the intended beneficiaries or stakeholders, such as improvements in health outcomes or job creation. Essentially, impact is the longer-term effect of an output, with a wider scope.
CPI's impact framework
Our impact framework segments the impact of our work into industry support, strategic leadership, and workforce development. The kinds of impacts we're measuring at CPI include reduced greenhouse gas emissions, the number of industrial landscapes transformed, changes to policy and funding, increased R&D expenditure, and the increased availability of skilled workforces across the sectors we work in.
Sustainability and impact
In recent years, there has been growing recognition of the importance of impact in sustainability discourse. Governments, businesses, and individuals alike are increasingly looking for ways to reduce their impact on the environment and to promote sustainable practices that support both human well-being and ecological health.
The concept of impact is particularly relevant in the context of sustainability, as it highlights the need to consider the long-term effects of our actions and decisions on the natural world and the communities that inhabit it. This can include the impact on global systems such as the climate, oceans, and atmosphere, as well as the impact on future generations.
At CPI, we seek to reduce humankind's detrimental impact on the environment and where possible, derive benefits for the natural world. If we could significantly reduce the greenhouse gas emissions of manufacturing, for example, this would minimise the effect of global climate change, with long-term consequences for both human beings and the natural world.
We're investing in projects that lower the impact of manufacturing processes on our environment and help solve the challenges related to climate change.
Delivering impact that benefits people
What is impact when it comes to people? Measuring the impact of an action or project on people includes the direct impact on individuals and how their life changes as a result, such as their health, well-being, and quality of life. You can also look at the broader impact of something on wider society.
For us, we seek to benefit people by investing in our people and communities, building their skills, and developing advanced technologies and sustainable manufacturing processes that improve quality of life.
We also support and empower our local communities. From school visits and open days to apprenticeships and work placements, we nurture local talent to develop science, technology, engineering, and mathematics skills to equip the workforce of the future. Whilst our training academies seed industry with skills in next-generation technologies.
Impact on places
Our work builds on existing regional strengths and creates jobs to nurture place-based innovation and deliver economic impact. Our partnerships attract inward investment and develop the infrastructure and workforce needed for industrial transformation.
We collaborate with regional and national governments to provide industry foresight. This shapes science and innovation policies that boost economic productivity and societal impact.
Tracking and measuring impact
As mentioned at the start, impact is defined by its measurement.
At CPI, we track the impact that every project or programme we've supported has on the world, from conception to far beyond collaborating with us. We're measuring impact by constantly developing new tools and models that guide how we work and influence for maximum impact.
And as a founding member of the UK Government's High Value Manufacturing Catapult, we collaborate with other Catapult members to grow the contribution that manufacturing has to the economy. We measure the impact of government funding and are a driving force in supporting our partners to deliver environmental, societal, and economic benefits.
Our dedicated in-house impact team drives the data, but everyone at CPI – from technical team members to support service staff – plays their part in delivering impact. We share our ever-growing impact knowledge with our partners and networks, including the High Value Manufacturing Catapult and UK Research and Innovation.
Delivering impact for a better world
When we consider the impact of our actions and decisions on people, places, and the planet at CPI, we take a holistic view of impact. Rather than focusing solely on short-term economic or social gains, we are considering the long-term implications of what we do for the natural world and the communities that depend on it.
Whether you look at it as an individual or as an organisation, the concept of impact is an important reminder that our actions and decisions have consequences and that we have a responsibility to consider those consequences carefully.
By measuring impact and taking a more holistic approach, here at CPI, we are working towards a future that supports both human well-being and ecological health, and that leaves a positive impact on people, places, and the planet for generations to come.
Enjoyed this article? Keep reading more expert insights...
CPI ensures that great inventions gets the best opportunity to become a successfully marketed product or process. We provide industry-relevant expertise and assets, supporting proof of concept and scale up services for the development of your innovative products and processes.
Stay updated with our insights by signing up to our newsletter