The future of carbon dioxide
How carbon capture and reuse can support net-zero manufacturing and a circular economy.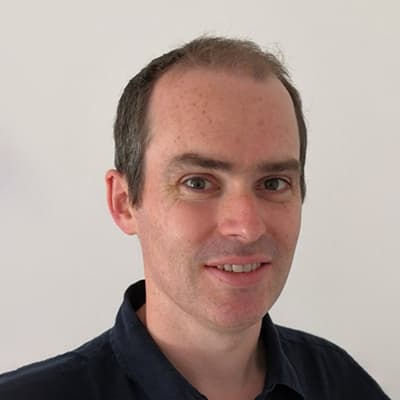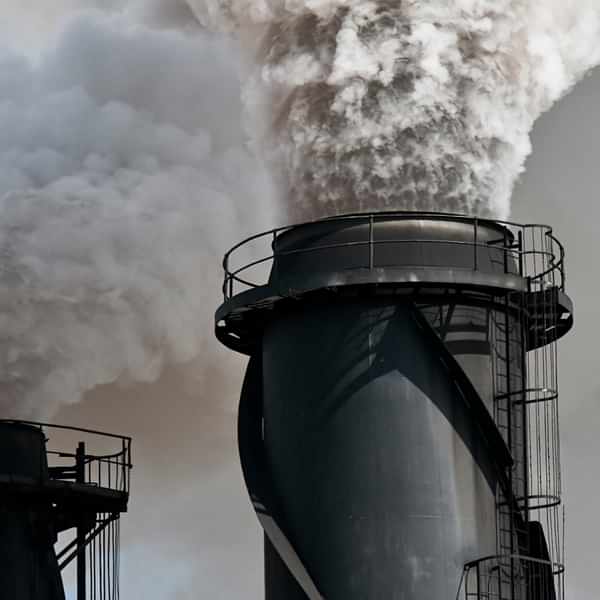 Carbon dioxide (CO2) is a greenhouse gas, mostly known as a waste product from the combustion of fossil fuels. But what if waste CO2 could be captured and reused for sustainable applications in net-zero manufacturing? It is used across many industries particularly food and beverage, as well as the chemicals industry.
Unfortunately, there is a considerable mismatch between the amount of CO2 we produce and the amount we use – with production reaching gigatonnes per year, whilst utilisation remains at the megatonnes-scale.
The UK has already made efforts to lower its carbon emissions by decarbonising electricity and improving energy efficiency and this remains a priority. However, some CO2 sources are likely to persist in generating waste CO2 for the foreseeable future which will need to be captured, such as in steel and cement manufacture, and for some applications like aviation fuels, the only viable short term approach is carbon-based fuels, making it important that ways to generate these with a negative carbon footprint are found to offset the CO2 inevitably released to the atmosphere after combustion.
In the longer term, we need to identify sustainable feedstocks to continue to generate the carbon-based molecules and materials that society is reliant upon.
Closing the carbon loop with NIC3E
In the UK our current approach to using carbon in fuels is linear, from extracting fossils fuels and combusting them, then releasing CO2 into the environment as waste.
However, by feeding this ​'waste' back into the process, a more circular carbon economy can be created. Effective carbon capture and utilisation provides a pathway towards the ultimate target of net-zero emissions, whilst providing access to vital carbon-based species.
A large number of ways to generate sustainable carbon-based materials and molecules from waste, either in the form of CO2 or as a solid carbon waste, have been proposed. In reality, a range of different complimentary and enabling technologies need to be explored and developed. These span areas such as electrochemistry, bio-conversion, waste digestion, and thermal catalysis. With so many different possibilities, careful evaluation and analysis will help to identify the most promising pathways and develop effective technology.
The National Interdisciplinary Centre for Circular Chemical Economy (NIC3E) is led by the University of Loughborough and it brings together both university and industry partners to address these challenges.
Materials chemistry
The UK has world-class capabilities in materials chemistry to deliver the new catalysts and other functional materials that are needed to enable the transition to a circular chemical economy and net-zero manufacturing.
The new materials will not only be fundamental to successful development of carbon recycling technologies and realising the environmental benefits but will also represent opportunities to the UK supply chains involved in commercialising high-value materials. In my role at NIC3E, I lead the development of enabling technology, working closely with colleagues in chemical engineering to develop new devices and test systems. Building on the existing expertise in the University of Liverpool's Rosseinsky and Cowan research groups we are developing new materials and catalysts in an underpinning activity of the NIC3E programme.
We are working on two different transformation routes; chemical recycling of waste polymers an electrochemical conversion of CO2, with the goal of the Liverpool teams within NIC3E to deliver effective and viable technologies that will help to support a circular carbon economy, driving progress towards net-zero goals.
The electrochemical conversion of CO2 and water to useful products is a particularly attractive pathway as by using renewable electricity supplies as the energy input it is possible to generate many of the key feedstocks that the chemicals industry uses and that society needs. We are particularly interested in studying if we can use the emissions of existing CO2-intensive industries in electrochemical CO2 conversion to make syngas. In addition to increased circularity, using the waste CO2 as a non-virgin carbon feedstock also adds monetary value to the waste stream, reducing costs.
Most electrochemical conversion technologies are at the lab scale and use high purity CO2. On an industrial scale there are technologies available to treat and purify the gas, removing particular components, but these add cost. This raises the challenge of investigating whether it's possible to work with lower purity grades of CO2, a focus of our current research and which will transform the opportunities for CO2 utilisation. With an understanding of these limitations, it will be possible to
identify areas of focus for carbon recycling technology. This transition away from the high purity carbon dioxide used in the lab represents one of the biggest challenges in efforts to utilise carbon. We are still lacking data on how catalysts will behave with industry-relevant grades of CO2 waste, such as how long they will last or how their performance will be impacted by impurities.
Therefore collecting this data will highlight areas for improvement, while identifying the best applications for this technology. Moving beyond syngas, another exciting area of interest for the research group, and the NIC3E centre more widely, is developing the required technology
for electrochemical conversion CO2 to olefins. These chemicals are building blocks for many chemical intermediates, industrial solvents and polymers. Whilst the technology that will allow for the electrochemical conversion of CO2 to ethylene is at an early stage of maturity, with development and further innovation we hope to unlock the potential of olefins for the future of carbon utilisation.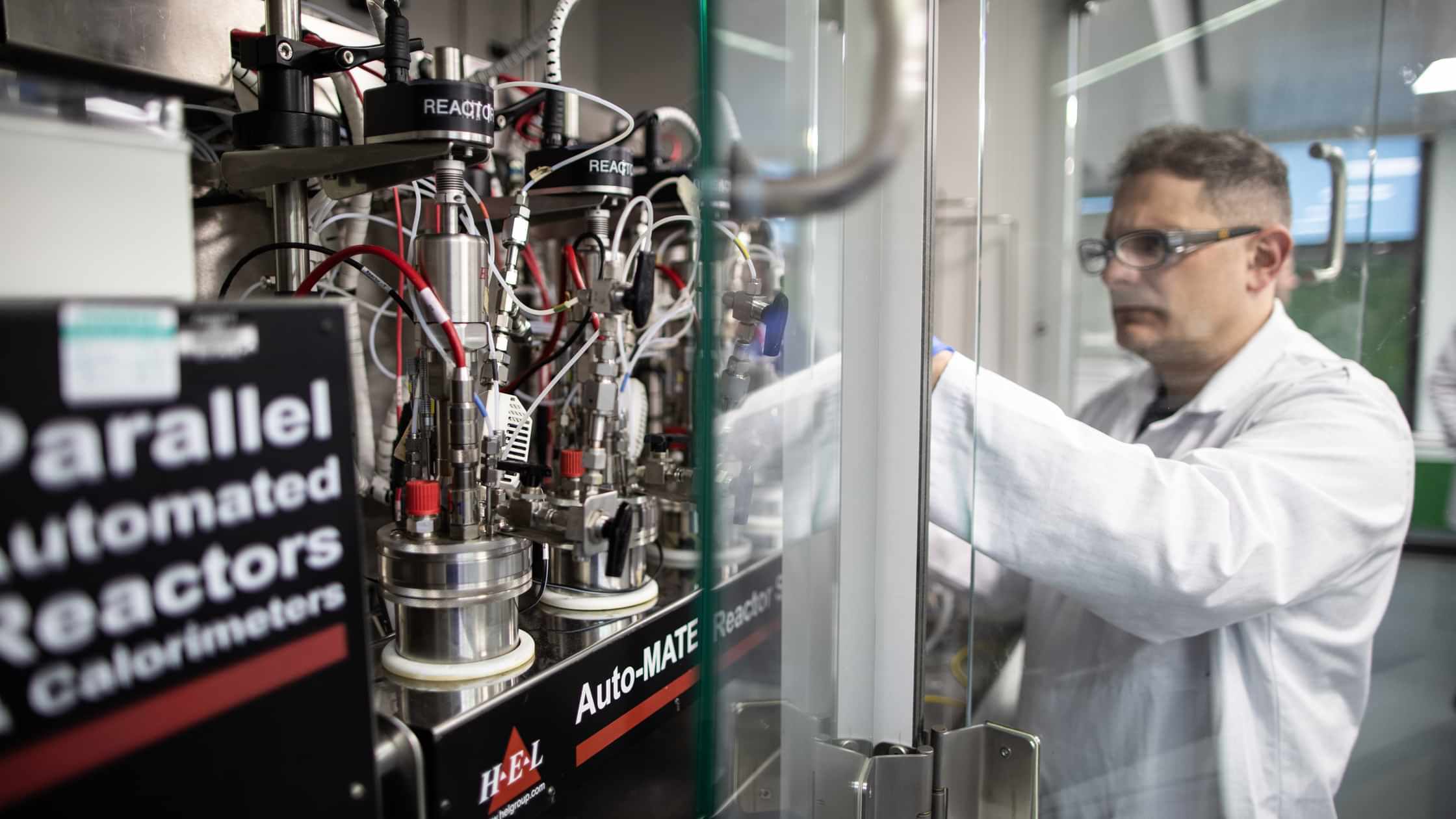 The NIC3E approach – beyond new technologies
With an ultimate goal of establishing a more sustainable, circular carbon economy, NIC3E provides a space to bring together the range of disciplines required, as well as the expertise and industry insight to identify the areas of opportunity. The key to the centers' approach is developing effective partnerships. We aim to work with industry partners at all levels, to understand the requirements for the technologies. The Centre not only focuses on research into developing and enabling carbon recycling technologies but also process integration and system optimisation as well as policy and finance.
This approach aims to address all aspects of the carbon economy to create sustainable and viable solutions. Connectivity throughout the supply chain is also vital in developing effective carbon utilisation solutions that will be adopted by the industry. By working with the Knowledge Centre for Materials Chemistry (KCMC), we gain access to a broad network of partners to support the work of NIC3E. More widely KCMC has worked with us for several years to identify development partners and potential users of our CO2 utilisation technology, facilitating the creation of project partnerships.
In addition to the technological challenges of enabling net-zero manufacturing, there are many other aspects that must be addressed. One of these is the ongoing debate around the green credentials of carbon-based fuels. This debate centres around whether it is better to make a carbon-based fuel from a sustainable source and then release CO2, or to not make a carbon-based fuel at all.
Organisations like NIC3E have an important role to play in this debate, carrying out life cycle analyses to understand the impact of each option. With this understanding, it will be possible to develop the technology to enable net-zero manufacturing in the UK, with all the environmental and economic benefits it brings.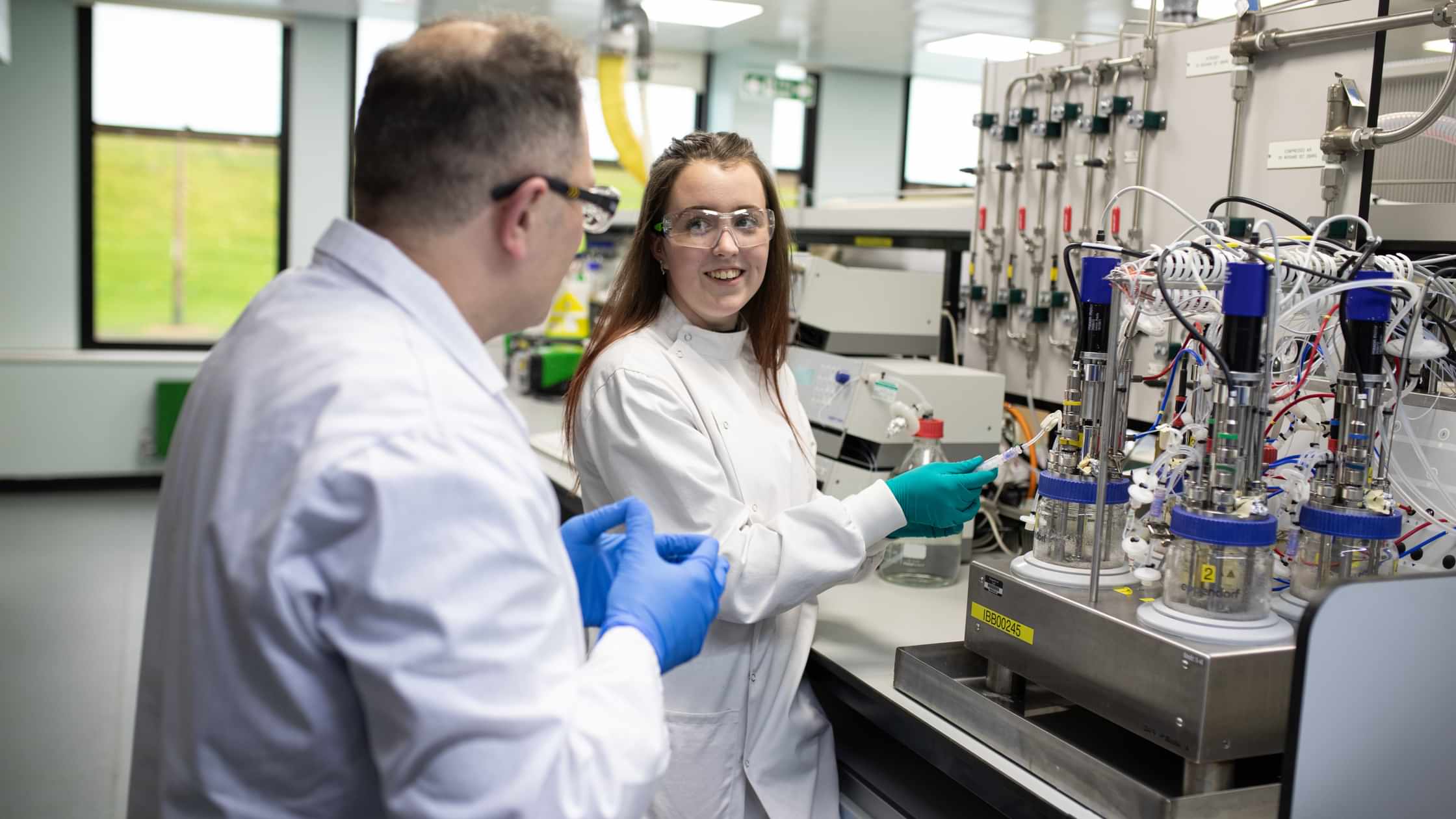 CPI is working with NIC3E and is a partner of KCMC
"Through both CPI and KCMC, strong partnerships have been established between companies and some of the UK's most renowned institutions — the universities of Manchester, Liverpool, Bolton, Southampton, and the Science and Technology Council's Hartree Centre. The combined efforts and insights of CPI, KCMC and the research organisations help to accelerate the translation of innovative science and technology research into commercial products.", Frank Millar, Chief Executive Officer at CPI.
Dr Alex Cowan is a professor of Chemistry at the University of Liverpool. He leads a research group at the university, which studies and develops new catalytic systems for the sustainable production of fuels. Alex's interests centre on the production of solar and renewable fuels and chemicals, such as hydrogen or carbon-based fuels that can be generated using only water, carbon dioxide and renewable energy resources such as light. As part of this research, Alex's group, and the wider University of Liverpool Chemistry department, are involved in the National Interdisciplinary Centre for Circular Chemical Economy, where they apply their expertise to studying catalysts for these reactions.
Enjoyed this article? Keep reading more expert insights...
CPI ensures that great inventions gets the best opportunity to become a successfully marketed product or process. We provide industry-relevant expertise and assets, supporting proof of concept and scale up services for the development of your innovative products and processes.
Stay updated with our insights by signing up to our newsletter