The
ABC

of developing more sustainable materials

The world-leading partners we work with – including KCMC's two new PIs at the University of Southampton – hold net-zero solutions in their hands.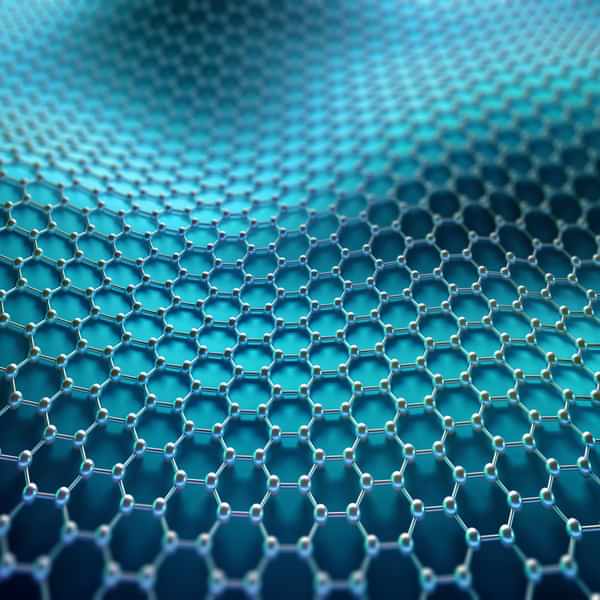 As we move into the final weeks of 2022, COP27 lies just behind us as a reminder of the growing urgency of the climate crisis and the need to move faster than ever toward a net-zero future.
As part of CPI and the High Value Manufacturing Catapult, KCMC offer support in translating, de-risking and accelerating basic research through the technology readiness levels.
Working with the University of Manchester, the University of Liverpool, the University of Bolton, the University of Southampton, and STFC's Hartree Centre, we combine academia ​"A", business ​"B", and the Catapult ​"C" to create the ABC of innovation. Ultimately, we work with this triumvirate to leverage taxpayers' money, translating research into innovation that will boost UK business activity and job creation.
KCMC's Knowledge Transfer team – typically people with backgrounds in chemistry and physical sciences, with commercial experience – connect the dots between universities and industry. At the core of their role is the identification of collaborative projects that utilise the strengths of both parties to deliver outcomes and innovations for people and the planet.
I'm delighted to welcome two very influential academics at the University of Southampton to the KCMC team as Principal Investigators, Professor Robert Raja and Dr Nuria Garcia-Araez.

Introducing Professor Robert Raja
A major challenge that the chemical industry faces is how to minimise process waste and manage emissions such as carbon dioxide. Building sustainability into materials and their design is crucial and calls for truly innovative thinking.
For Robert, the key focus of his work is in establishing a predictive design platform for advancing catalytic materials in the pursuit of sustainable chemistry. His research group focuses on the discovery, design and fabrication of novel, single-site heterogeneous catalysts for applications in the chemical, pharmaceutical, fine-chemical, and environmental sectors, working on cleaner, more efficient technologies and solutions.
Robert's research aims to understand how catalysts work at the atomic scale. He uses the Diamond Light Source synchrotron – which harnesses the power of electrons to act like a giant microscope – to focus down on the molecular information and interactions as a basis for designing highly active and selective catalysts for the chemical industry.
His work has already achieved positive change when it comes to sustainability. Robert's research has been instrumental in licensing catalytic technology to the chemical and pharma industries, culminating in patents for more sustainable polymers and nylon.
A joint industrial project with a major US corporation led to a sustainable nylon production process that can cut waste generation by up to 75%. That's a huge reduction in negative environmental consequences, offering savings on both costs and materials.
In just over a decade, the project managed to transform basic lab research into a successful commercial process. I'm excited that we can share the experience of win-wins like this with fellow KCMC-PIs and the wider community.
Robert has also pioneered developments in the field of carbon capture, storage and usage, with his team's contributions recognised by the Royal Society of Chemistry as a winner of its prestigious 2020 Emerging Technologies Competition.
He looks beyond capturing and storing climate-altering carbon emissions to redirect waste, cut emissions and help manufacturers embrace the circular economy. The aim of his spin-off company, ViridiCO2, is to deploy catalytic materials to make CO2 react with other molecules and produce valuable intermediates and products.
… and Dr Nuria Garcia-Araez
To reach global net-zero commitments, we need to make chemical transformations safer and more efficient. As Associate Professor of Electrochemistry at the University of Southampton, Nuria has a multidisciplinary background in fundamental electrochemistry and in situ characterisation techniques, which are revealing how chemistry can be made more efficient and climate-smart.
Nuria's research specialises in next-generation rechargeable batteries, focusing on metal-oxygen/sulphur/ion batteries and new methods for lithium production and recycling. She recently helped to establish a new Centre of Excellence at the University – called the Light and Electrochemical Activated Processes for Chemical Industries (LEAP) – focusing on innovative approaches to materials chemistry. And yes, she confirms the acronym is a deliberate reference to the scientific challenges involved.
She believes photo/​electrochemical technologies – reactions driven by light-induced processes or directly by electricity – are a promising alternative for producing chemicals efficiently because the energy input is more targeted than thermal routes.
In battery technology alone, there's huge interest in more powerful, faster-charging, longer-lasting solutions to meet the growing demand for energy storage and green transport. Everybody wants their electric vehicle to go further before recharging, but reaching that state requires more powerful batteries. That potentially brings higher risks, so battery safety becomes even more important.
Nuria is therefore teaming up with researchers from the University of Southampton including Professor Andrew Hector, researchers from elsewhere in the UK through projects funded by the Faraday Institution, and those further afield in Europe through projects funded by the European Commission, to address these challenges. She'll use materials innovation guided by fundamental understandings achieved with novel characterisation methods.
The University of Southampton encourages wider stakeholder engagement in understanding the complexities of battery chemistry. It taps into existing industrial partnerships alongside KCMC, such as the Industrial Decarbonisation Research and Innovation Centre (IDRIC).
We at KCMC and CPI hope that we can help support these leading academics to play their part in delivering a brighter, greener future.
Enjoyed this article? Keep reading more expert insights...
CPI ensures that great inventions gets the best opportunity to become a successfully marketed product or process. We provide industry-relevant expertise and assets, supporting proof of concept and scale up services for the development of your innovative products and processes.
Stay updated with our insights by signing up to our newsletter