Meet the Team: Lara Picknett, Apprentice Scientist
Through my CPI degree-level apprenticeship, I'm developing skills that'll last a lifetime, growing in confidence and working with diverse people.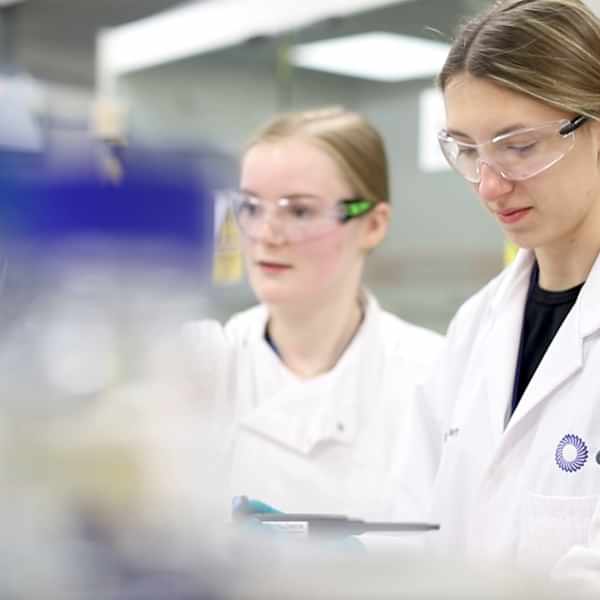 I'm an Apprentice Scientist in the fermentation team at CPI. I'm doing a degree-level apprenticeship, which means I study part-time; working 4 days a week at Wilton in Redcar and studying 1 day a week at Newcastle College University Centre.
I completed my biology, psychology and English language A Levels in 2021. During my 2 years of studying for my A Levels, I decided that I'd like to go down the science route. As fate would have it, my brother was working as a mechanical engineer at the Wilton Centre, and he told me about CPI's science apprenticeships.
Although I didn't have a particular desire to go to university, I could really see the benefit of working whilst gaining a degree and believed that this route offered the best of both worlds in terms of the experience and knowledge I'd gain.
When I began my journey at CPI, I worked in microbiology, but due to a change in staff, I moved to the fermentation team after 6 months. Being moved here was the best thing that happened to me as I immediately felt at home within fermentation and could easily see a career in this area in the future. It helps that my managers, Chloe Donnelly and Jo Neary, are excellent role models who have cultivated a great working environment.
Day-to-day, my role involves running bioreactors, monitoring fermentations and taking samples. I'm currently working on projects that centre on food and feed; we're looking at alternative proteins and alternatives to meats. We have a great vision for sustainable innovations that benefit people, places, and our planet, and these projects align with our mission.
Every day in the fermentation team is different. There's so much to learn, and I get lots of support from my team who gladly share their knowledge with me. To begin with, the job role involved lots of training; then I got to observe a customer project before being entrusted with my own projects. There's great autonomy in the team and I really value that.
Working at CPI is giving me skills that will last for a lifetime too. I was just 18 when I first started, and I had no experience. In a very short space of time, my confidence and knowledge have grown tenfold. I'm improving my communication and teamwork skills as well as learning new technical and professional skills. It's invaluable to work in such a positive, supportive environment with diverse people.
It's very encouraging to me, as a young woman in science, that there are so many other women working in technical roles at CPI. In fact, my team is women-dominated! The people here are one of my favourite things about working at CPI. I feel extremely privileged to do this job and to do it in my hometown of Redcar.
Enjoyed this article? Keep reading more expert insights...
CPI ensures that great inventions gets the best opportunity to become a successfully marketed product or process. We provide industry-relevant expertise and assets, supporting proof of concept and scale up services for the development of your innovative products and processes.
Stay updated with our insights by signing up to our newsletter