Meet the Team:
CPI

Enterprises

A collaborative team with an incredible culture, aligned vision and powerful leadership enables us to deliver exceptional returns for our stakeholders.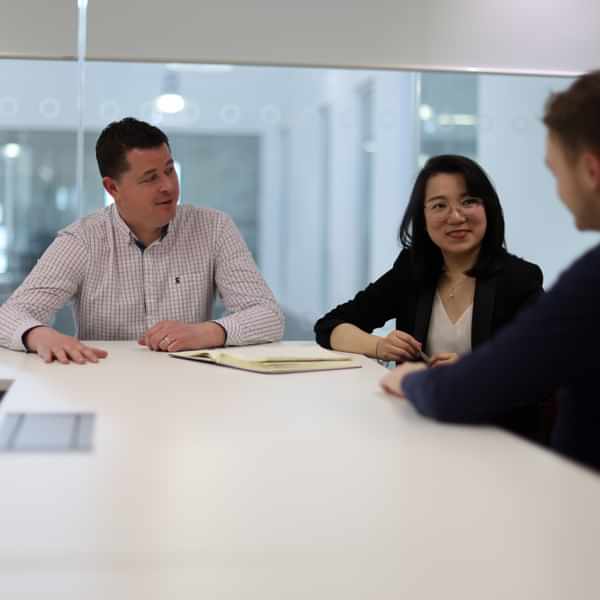 Each member of CPI Enterprises has been hand-picked to deliver impactful investment into early-stage deep tech businesses. Our values are closely aligned with CPI's own values and core mission: to work collaboratively to deliver deep tech innovations that benefit people, places and our planet.
CPI Enterprises is the leading venture capital and investor engagement business arm of CPI, with over 800 SME engagements across our UK network of national innovation centres and offices.
We partner with ambitious, entrepreneurial management teams to accelerate growth, and with investors to deliver exceptional returns for all our stakeholders.
These management teams work in close collaboration with our highly skilled and experienced team – who have deep sector expertise across CPI's five core market pillars: AgriFoodTech, Energy storage, HealthTech, Materials and Pharma.
Our core investment objective is to support our clients whilst helping to deliver growth and maximise shareholder value. Our commitment to supporting our partners' interests above all else, underpinned by our extensive experience, enables our portfolio companies to achieve both their business and personal objectives.
Our senior investment team has substantial experience of making equity and debt investments into SMEs and large corporates, with incredible expertise across several disciplines and fields. Together, we have over 150 years of experience overall with 40 years of experience in private equity and venture capital, alongside a strong investment partner network.
We live and breathe our robust investment process to deliver impressive results for both CPI Enterprises and our portfolio companies.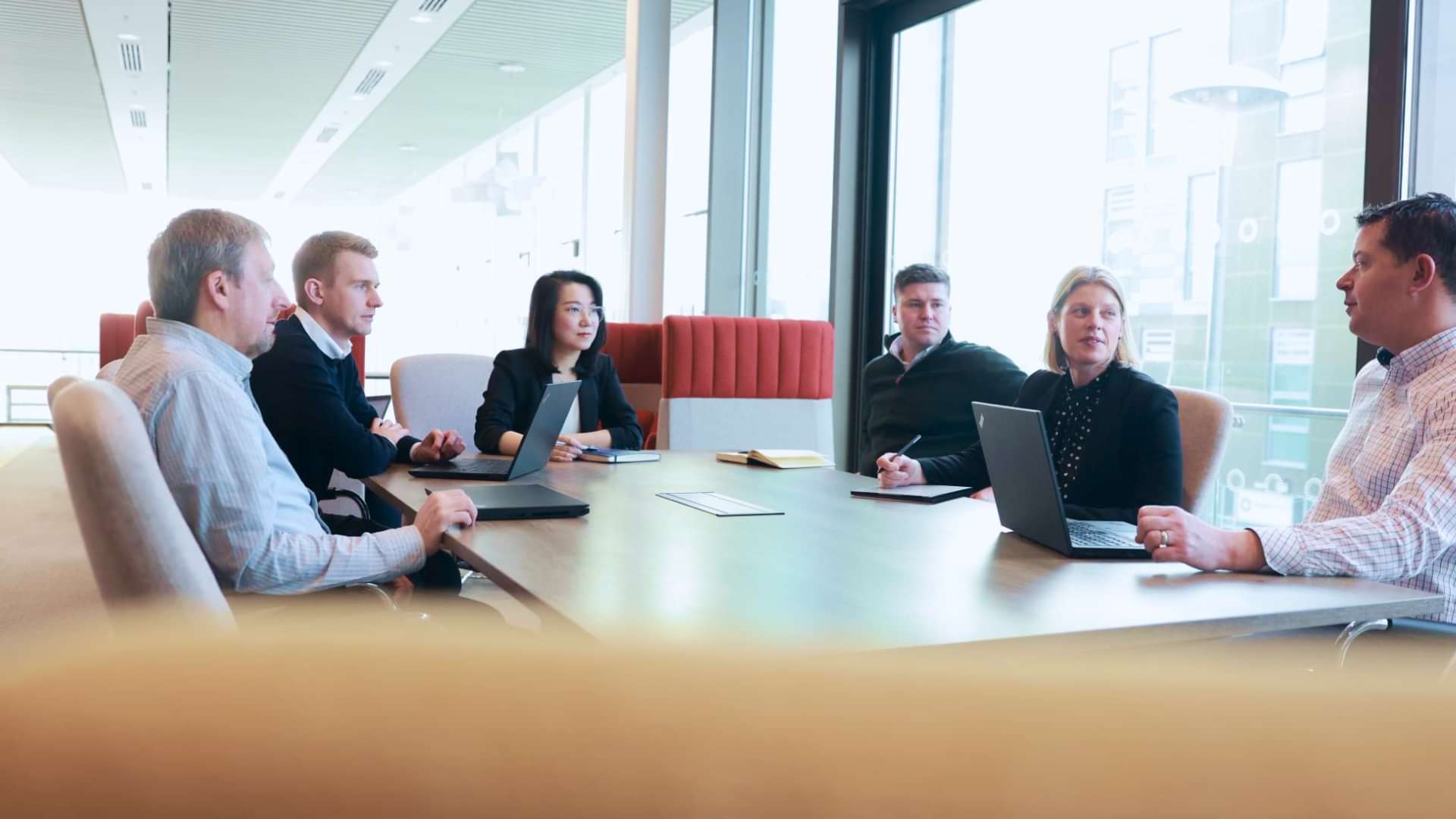 Powerful leadership
Our team is led by Hannah Wade, Managing Director of CPI Enterprises and a member of CPI's senior leadership team. Before joining CPI in 2015 as an in-house lawyer, Hannah worked as a qualified lawyer in private practice for 9 years. Hannah is responsible for implementing the business plan for CPI Enterprises – and now leads the team of professionals.
Hannah chairs the Investment Committee and acts as an integral member alongside CPI's CEO, Frank Millar, and CPI's Strategy Director, Arun Harish. Each potential investment is carefully assessed through a five-stage internal review and approval process, with the ultimate decision on whether to proceed resting with CPI Enterprises' senior Investment Committee.
Currently, we've made ten investments and one successful exit after the company scaled through to IPO, yielding 14.3x money multiple. For a young organisation, with a small team, our growth trajectory is impressive, and this is a result of powerful leadership and a cohesive and driven team.
A collaborative and empowering team
The team has significant expertise in life sciences including the VC in Residence, Stephane Mery. Stephane has over 20 years of experience in private equity and entrepreneurship and vast board experience. Prior to joining CPI, Stephane was a partner at Beringea, leading investments in the field of life sciences. His experience and input have been invaluable to the team.
Our Head of Investor Partnerships, Dr Ian Smith, manages a network of 200 investors including high-net-worth individuals, angel investors and venture capital investors. Ian is an experienced business development professional with a strong understanding of our value creation approach. After working as a Business Development Manager in CPI's Formulation Business Unit, he moved to CPI Enterprises as an Investor Relationship Manager in December 2019 and was promoted to his current role last year.
Chloe Zhang works closely with Ian as an Investor Relationship Manager at CPI Enterprises. Chloe has significant experience of early-stage ecosystem experience. She was partner at China's first and largest Entrepreneurship educational platform and incubator before co-founding a US-China-based micro-VC and accelerator, which she later exited successfully. She then launched the UK entity of a family office and CVC, G5 Capital before joining CPI in 2022. Her founder experience gives her valuable insight into the challenges facing many start-up businesses.
I'm Peter Smith, I joined CPI Enterprises in 2022 after working in private equity, corporate finance and wealth management – I joined to address the clear market need for impactful investment. I am responsible for new private equity investments across the UK and have overall responsibility for all aspects of the business including strategy, client management and business development. Since moving to the North East with Maven Capital Partners, I have a track record of developing creative deal structures and leading teams of advisors through the investment process. I have led and worked on a number of the most successful transactions in the region during my tenure, including that of Pragmatic Semiconductor.
Tom Hillier works closely with me as CPI Enterprises' Investment Associate. Tom achieved a master's degree in Environment, Economics and Ecology with a specialism in Corporate Social Responsibility. He has experience across investment, sales and strategic marketing. Like Ian, he's been with CPI for several years, joining the organisation in 2018 as Impact Analyst. Since he moved to CPI Enterprises in 2020, he has been involved in the execution of investments into all of our active portfolio companies.
At our core, we're a team that supports and enables each other whilst operating on accountability. Our team performs well because of how we collaborate, support each other, and challenge ourselves to strive for continuous improvement.
An incredible culture and aligned vision
Part of what makes us a strong investment team is our culture. We work hard to develop our talented people, ensuring a development programme that each of the team has great technical understanding as well as commercial knowledge. The team are incredibly ambitious, driven and share the same vision.
CPI Enterprises has a unique market proposition and a distinct competitive advantage within the private equity and venture capital market. Having access to the wider CPI services, and more importantly, the vast knowledge and experience that our people have gives us a great advantage. Not many investors have in-house technical expertise, which enables meticulous due diligence. This is what makes CPI Enterprises a safe pair of hands for both SMEs and our investment partners.
Enjoyed this article? Keep reading more expert insights...
CPI ensures that great inventions gets the best opportunity to become a successfully marketed product or process. We provide industry-relevant expertise and assets, supporting proof of concept and scale up services for the development of your innovative products and processes.
Stay updated with our insights by signing up to our newsletter