How strategic partnerships can support the innovation pipeline
Here we focus on the SCOUT project which offers free innovation support for Scotland-based SMEs in the chemical, biochemical and life sciences sectors.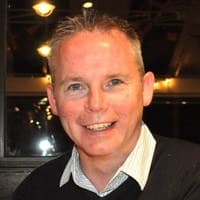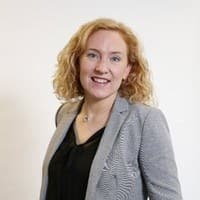 Brian McFerran and Sophie Walton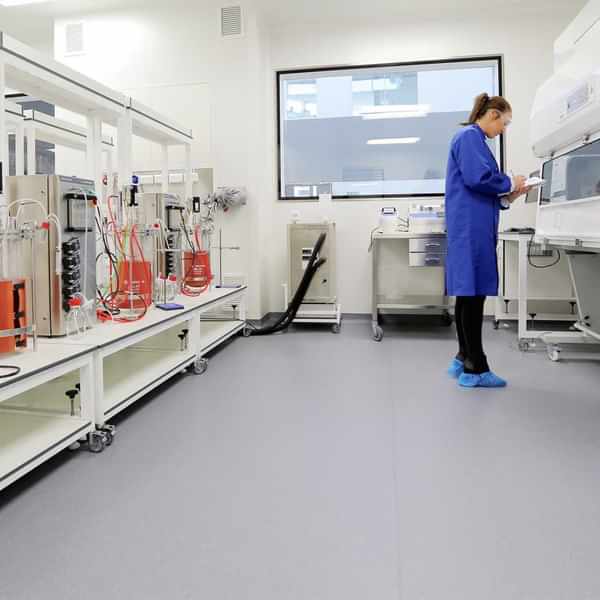 The SCOUT project – which began in March 2020 – is a partnership between CPI, the Industrial Biotechnology Innovation Centre (IBioIC) and CMAC Future Manufacturing Hub. Through this partnership, the SCOUT project offers free innovation support to a variety of Scotland-based SMEs in the chemical, biochemical and life sciences sectors. The goal of the SCOUT project is to assist companies in the journey from invention to innovation and eventually through to commercialisation. It accomplishes this through three key offerings: innovation clinics, Innovation Integrator® assessments, and deep technical consultancy.
Innovation clinics help connect SMEs to new networks and supply chains, as well as provide businesses with an opportunity to workshop common technology and business challenges. Over the past year, two innovation clinics were held virtually. The first, which took place in November 2020, was themed around the COVID-19 response. Different companies in attendance – including the partner organisations – were able to discuss some of the challenges associated with the pandemic, and how they addressed these challenges within their businesses. A second innovation clinic was held in March 2021 and focused on the support that SCOUT could provide SMEs. Attendees heard from companies that were currently benefitting from the SCOUT project, as well as learning how the project could continue to benefit them in the future. These clinics have proved to be successful in encouraging partnerships and supporting Scotland-based SMEs.
CPI's Innovation Integrator® is a strategic diagnostic tool used to evaluate an SME's current capabilities to help identify any innovation gaps and advise where to prioritise resources in order to become market ready. This business consultancy tool identifies innovation strengths and weaknesses by evaluating 12 factors against a business, product or technology to produce an innovation readiness report. Beginning in January 2021, the SCOUT team started work with SMEs, offering free Innovation Integrator® assessments. These assessments typically take place over two half-day sessions, during which the SCOUT team works with a company one-on-one. During the first half-day session, the team collects as much information as possible from the SME they're working with – such as its business model, aspirations and goals. The team then uses this information to produce a report, which is presented during a second half-day session. These assessments help to consider an individual SME's challenges, outlining the next steps and priorities to help lead them to success while signposting them to complementary activities.
Finally, the SCOUT team has also started working with SMEs to offer deep technical consultancy – desk-based studies that are used to provide guidance on a particular technology challenge. Based on the analysis, the team recommends next steps for implementation as well as highlighting complementary activities and potential delivery partners within the network.
The future is only looking brighter for SCOUT; the project is set to complete at the end of March 2023, with SME engagements finishing in December 2022, and the team is looking to support as many SMEs as possible within this timeframe. While the offering will broadly stay the same – providing innovation clinics, Innovation Integrator® assessments, and deep technical consultancy – the team is also excited to move to face-to-face clinics and assessments as COVID-19 restrictions ease. The clinics proved to be very successful in their virtual format, but in-person events will be able to facilitate improved networking opportunities for SMEs, helping to encourage further partnerships. In addition, the team will begin providing Innovation Integrator® assessments and deep technical consultancy in person at each SME's location. This should help the SCOUT team gather additional information during the assessments to further inform its support, while improving interactions and fostering connections with SMEs.
The SCOUT project is certainly a good example of a model that CPI is seeking to repeat with other partner Universities. Offering similar research and innovation services and tapping into further geographical regions in the UK would further support the successful translation of innovative ideas and research into the marketplace. SCOUT demonstrates the potential that partnerships can offer, and the importance outreach opportunities can have in fostering success for SMEs.
Enjoyed this article? Keep reading more expert insights...
CPI ensures that great inventions gets the best opportunity to become a successfully marketed product or process. We provide industry-relevant expertise and assets, supporting proof of concept and scale up services for the development of your innovative products and processes.
Stay updated with our insights by signing up to our newsletter