Gain an Insight into Your Future Career with our Summer Placement Opportunities
Are you interested in a career in the science and technology sector?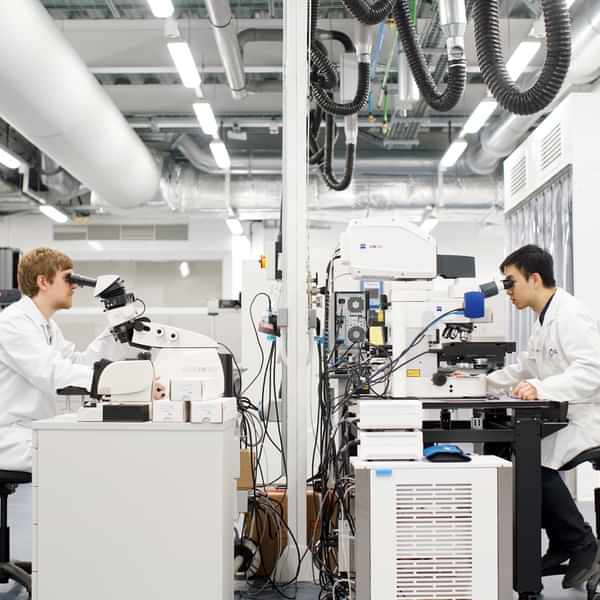 Are you interested in a career in the science and technology sector? Would you like to gain valuable experience working for a cutting-edge organisation that is supporting next generation UK manufacturing across a number of diverse markets?
Are you interested in having a positive impact on our society?
If the answer to those questions is yes, then our summer placement programme might just be for you.
Running from six to 12 weeks, they will provide you with an excellent platform to gain an insight into working life while discovering new skills and making a positive societal impact that will help lay the foundations for your future career.
You will work alongside our highly-skilled team in our state-of-the-art facilities and learn all about our innovation processes from our position as the process manufacturing partner in the Government's High Value Manufacturing Catapult network.
In return, we will benefit from your fresh ideas and enthusiasm, with your hard work and initiative supporting our ongoing innovation processes and outstanding scientific and technological expertise that enables partners to get more products to market faster and at lower cost.
Our placement scheme works. We currently have ten employees who were formally summer students that are now working full-time across the business in various roles.
They include Impact Analyst Tom Hillier.
"Between years at university, CPI gave me an opportunity to work in a commercial environment," says Tom. ​"My summer placement gave me the experience required when job hunting further down the line."
Aimee Wyatt, a Materials Scientist, says her placement was an invaluable experience.
"Being a summer placement gave me the opportunity to further develop my hands-on and problem-solving skills that I had learned during my chemistry degree," says Aimee. ​"Working on real-world problems and applications was very rewarding and encouraged me to pursue a career in scientific research."
Laura O'Donnell, HR Operations Team Leader, says her time as a CPI placement student is proof of what you can achieve if you impress during your time with the organisation.
"It gave me that first step into HR, which was crucial for me as I was struggling to begin a career due to a lack of experience", says Laura. ​"CPI then offered me a permanent position."
Louise Taylor, a Downstream Scientist, is now passing on her experience to students.
"Managing placement students has offered a great chance for me to gain line management experience," she says. ​"I set them up with small projects so they were able to gain hands-on laboratory experience, which is very important."
Graduate Engineer Ashley Clare says the practical experience he enjoyed as a placement student was key to his development.
"As an engineering student, gaining on-the-job experience is highly beneficial. CPI gave me this opportunity and offered me a permanent position once I completed my degree."
For more information about our vacancies, and details on how to apply for roles, please visit https://​www​.uk​-cpi​.com/​c​a​r​e​e​r​s​/jobs
Enjoyed this article? Keep reading more expert insights...
CPI ensures that great inventions gets the best opportunity to become a successfully marketed product or process. We provide industry-relevant expertise and assets, supporting proof of concept and scale up services for the development of your innovative products and processes.
Stay updated with our insights by signing up to our newsletter