Bridging the Skills Gap in Life Sciences
CPI is addressing the skills gap in life sciences by raising up the next generation of biologics scientists and engineers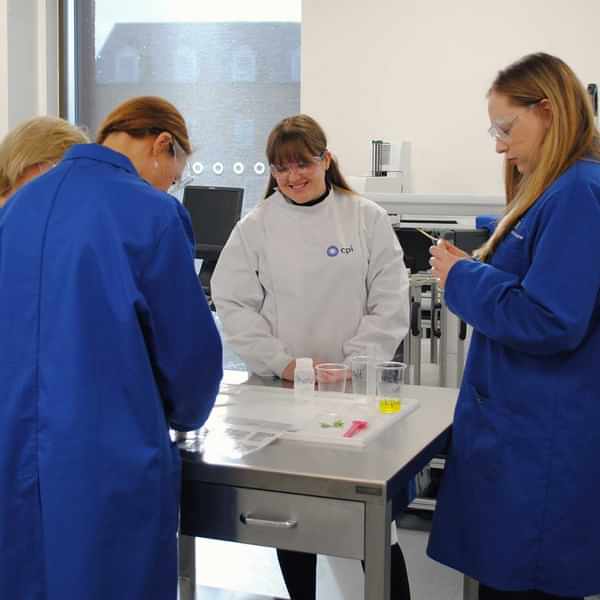 The problem is that we are all getting older. Those of us who got involved in biotech when genetic engineering was the new, sexy technology, have matured with our industry. Many of the people in biologics laboratories, factories and offices will be retiring in the next ten years. A recent survey by the ABPI indicated that by 2020, UK biotech will be short of 40,000 — 60,000 employees. Add to this the BioIndustry Association's ambitious plans to turn the UK into a ​'third global cluster' after California and Massachusetts, and the number of new recruits needed rises even further. It's becoming clear that our industry is running short of well-trained people.
To support Biomanufacturing, we need life scientists and engineers in particular. Unless we can attract young people into our industry, the UK will not be able to capitalise on its academic excellence, attract inward investment, and benefit economically from the next generation of medicines.
The Biologics Industry Advisory Board at CPI asked the management team to ​'train and develop the workforce to match industry demand'. We are taking this seriously, working with Teesside University to develop the National Horizons Centre, an iconic hub for biomanufacturing skills training, to be based near the National Biologics Manufacturing Centre in Darlington. But however wonderful such a centre might be, if nobody wants to study there, it will certainly fail.
Our academic colleagues tell us that their eighteen year old students don't have much idea about the kind of careers available to them in life sciences. Students are tempted into disciplines such as Medicine, Veterinary Science or Forensic Biology, because they feel familiar thanks to the portrayal of these disciplines on TV. When the students each pay £9,000 per year for their higher education, they are customers, and the market supplies them accordingly. Sadly, there don't seem to be any TV dramas about life in a biotech company (that's my idea by the way, and I should copyright it) so there's no popular perception of Biomanufacturing, or that it might be interesting, challenging and rewarding.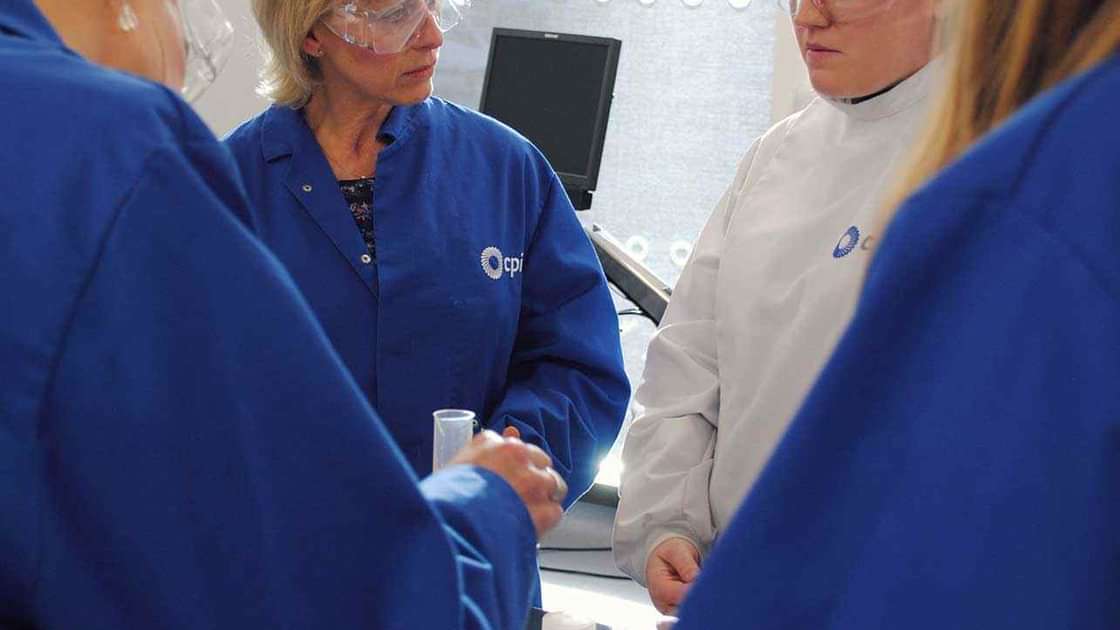 So – how do we persuade young people to join our industry? How can we illustrate what we do, when our work takes place behind closed doors, all our products look like water, and most people never see them advertised, never use them and certainly don't buy them for themselves? Essentially, biomanufacturing is invisible to the general population.
Enhancing the public understanding of Biomanufacturing has become a lot easier now we have CPI's new National Biologics Manufacturing Centre. CPI's new building in Darlington is literally a showcase for the industry. Around the central Event Space are windows into the laboratories, where visitors can see actual scientists doing actual science. During a tour of our fourteen labs, CPI's staff can explain what's going on.
We've already started our STEM outreach. We now have nineteen STEM Ambassadors in CPI, ready to enthuse school age students about our work. We started our STEM activities in mid-November by inviting secondary school science teachers and careers advisors to visit. As part of the half-day session, some of our more recent graduates were subjected to a panel interview, focusing on how they got into biotechnology, what they like about their jobs, and what they do in their spare time. We wanted to dispel the myth that scientists are geeky eccentrics with prominent foreheads and mad hair, and thankfully, we found CPI employees who refute the stereotype. As a bonus, many of them had been educated in local schools, and one or two saw their former teachers in the audience. The teachers confirmed that some school children assume that scientists are either nerdy introverts or evil geniuses. I think we can help them change their minds. After the success of that day, we may have to manage the demand for schools tours quite carefully.
It's worth considering the other drivers into Biologics careers. The people I've met in the industry tend to be ​'problem solvers' and ​'compassionate helpers'. Biopharma scientists get a real buzz out of making things work, thinking laterally, and applying what they've learned in a past project to impact on the next one. People who enjoy team work will do well. It's also compelling that our products fulfil a real unmet need – there's a great sense of pride when our efforts help patients to live longer and lead fuller lives. A word of caution to the industry, however, regarding motivation – engineers often feel unloved in pharma. Some companies don't value them alongside life scientists and clinicians, and pay them poorly compared to other engineering sectors like oil and gas, for example. The low status of engineers in our industry is partly to blame for the excruciating shortages that are now apparent.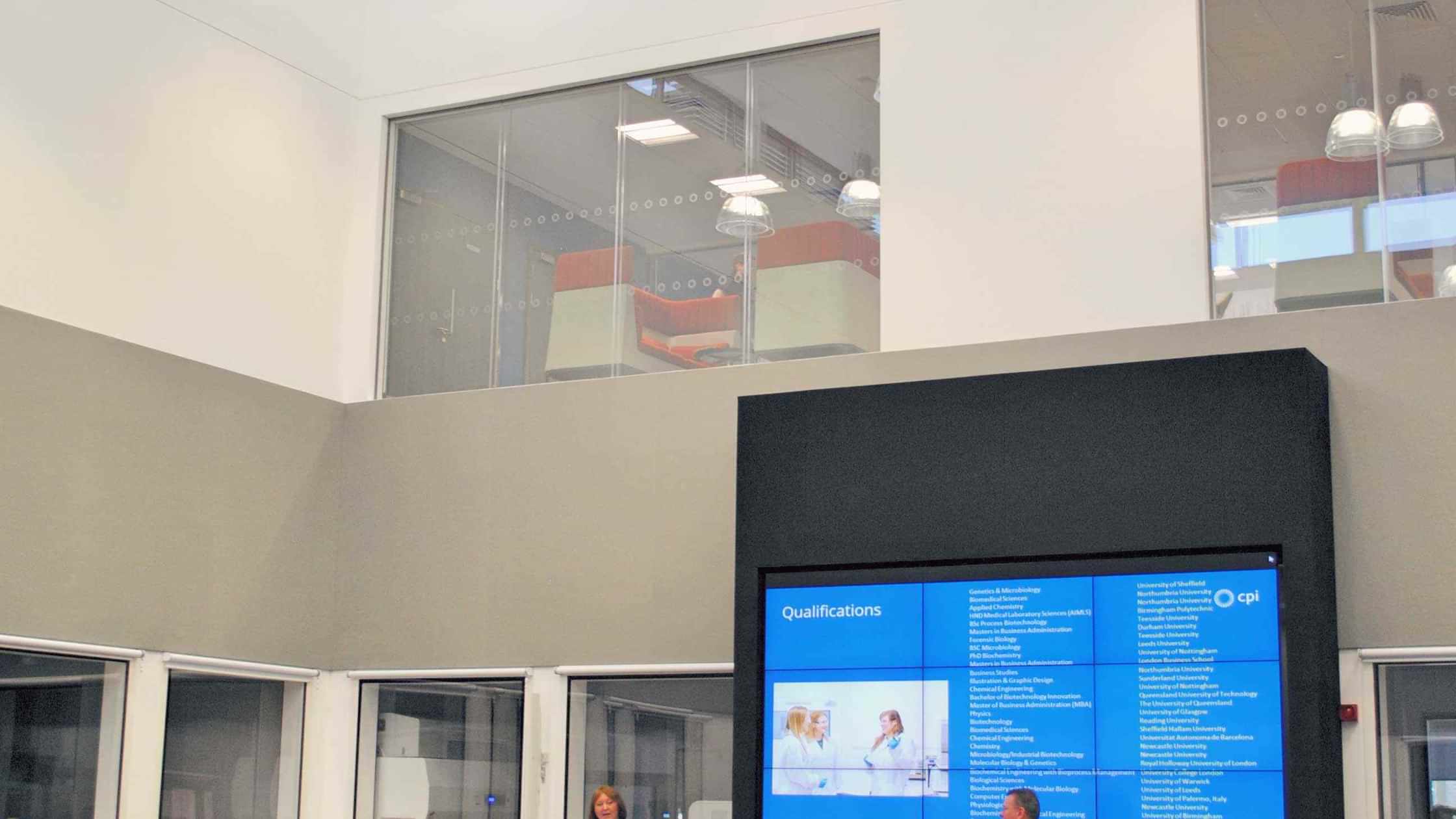 One specific challenge in Biopharmaceuticals is that it is essentially interdisciplinary. We work at the interface of biology and engineering and very few people are trained in both. The National Horizons Centre will train people across these disciplines and in the specialist industry skills that are not taught at University, for example, Good Manufacturing Practice, facility management, validation… and, thanks to its high-spec equipment, it will be in a unique position to make much of this training hands-on rather than classroom-based. The ABPI also emphasises that life scientists are not sufficiently numerate and we need to address that gap.
In recent discussions, employers have fondly remembered the days when they put good technicians through apprenticeships and part-time degrees. They reflect that these scientists tend to stay loyal to their original company and to form the backbone of its middle management. But those routes into the industry have largely disappeared, to the extent that Professor Alison Wolf, in her recent report on apprenticeships, claims that ​'our current system demands little of employers, and involves them very little either'. This will change as the government imposes the new apprenticeship levy. Any company that has to pay in to the new system will try to get something out, so we hope for a resurgence in high-quality apprenticeships which will revitalise our industry.
To meet the ambitions of the ABPI and the BIA, Britain's education system will have to bridge the skills gap in our industry with innovative training solutions at all levels. Even though we don't have our own building yet, the National Horizons Centre is wasting no time: our first courses will be delivered at CPI in January. Keep an eye on the National Horizons Centre website for details;
Enjoyed this article? Keep reading more expert insights...
CPI ensures that great inventions gets the best opportunity to become a successfully marketed product or process. We provide industry-relevant expertise and assets, supporting proof of concept and scale up services for the development of your innovative products and processes.
Stay updated with our insights by signing up to our newsletter