Agricultural pest control with a bite
Agricultural pest control with a bite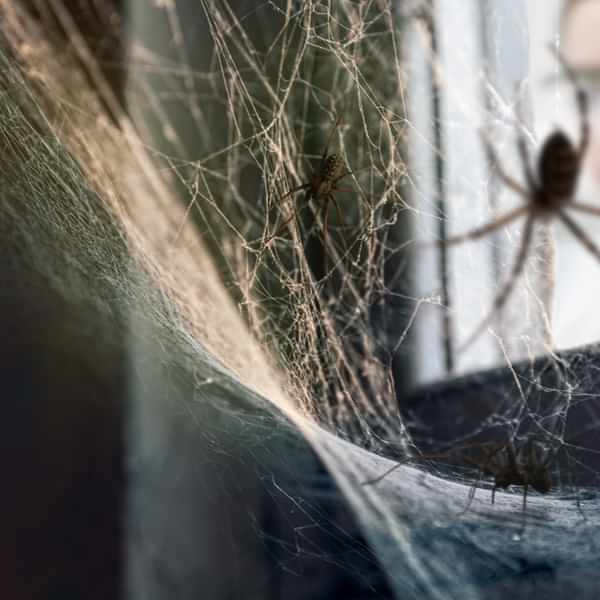 The idea that science can utilise nature's weapons to control nature itself — in order to push it in a direction, which suits humanity — is certainly not new. Using cane toads to control sugar cane beetles and penicillin from a fungus to combat bacteria and prevent disease, represent good examples of this approach.
Many of us may also have heard that the protein toxin from the bacterium Bacillus thuringiensis is highly effective for controlling crop pests. Its mass production has been very successful – so much so that not only can it be used in agriculture, but it is also available to purchase online for our gardens. Science does not always have to create a solution, just borrow one from nature.
In a sense, one of the technologies being developed as part of the EcoStack project (funded through Horizon 2020, European Commission) is not unlike the B. thuringiensis toxin philosophy: A natural, targeted ​"dagger" to specific pest insects whose innate tendencies are detrimental to agriculture. The funnel-web spider Segestria florentina catches its prey in a tube-shaped web, injecting it with a battery of lethal peptide venoms, targeting the central nervous system and killing a variety of insects, which we consider pests. An advantage of this strategy is that of specificity.
Newcastle University has cloned the genes for some of these venoms. Since the biopesticide will be sprayed over large crop fields, the venom needs to be effective when ingested. However, nature intended that the venom be introduced intravenously and so the venom has little effect orally. The solution, it transpires, is to produce a ​"fusion protein" where the venom peptide is joined to a larger biomolecule, which acts as a carrier so that when ingested, it can cross an insect's gut epithelium and reach its site of action.
Different carrier biomolecules are currently being tested in combination with several venom proteins for their subsequent development as biopesticides. The genes for these ​"fusion proteins" are being cloned into the yeast Pichia pastoris, generating different carrier venom fusion combinations so that pest toxicity trials can be performed to identify the best-performing ones. CPI have so far supported Newcastle University in testing three such variants and we have developed a 750 L scale process for the growth of P. pastoris to produce these venom fusion proteins, followed by the recovery of the product.
In March 2021, CPI ran two 750 L fermentations to produce these recombinant fusion proteins; the products have now been freeze-dried by a partner. The goal is to provide sufficient material for greenhouse toxicity trials, which would not have been possible via typical lab-scale runs due to the low amounts produced. When this is shown to be successful, we will repeat the process with other venom proteins, adding to the arsenal of weaponry borrowed from nature.
Future progress could potentially include expressing the venom genes into crops themselves such that the plants would produce them as they grow, circumventing the need for manufacturing, transporting and spraying. However, for the present, we are focussing on their use as biopesticides. Nature is the greatest innovator. We'd do well to mimic her creativity.
Enjoyed this article? Keep reading more expert insights...
CPI ensures that great inventions gets the best opportunity to become a successfully marketed product or process. We provide industry-relevant expertise and assets, supporting proof of concept and scale up services for the development of your innovative products and processes.
Stay updated with our insights by signing up to our newsletter