A brave new world for
UK

innovation

There has never been a better time to be part of the UK scientific community.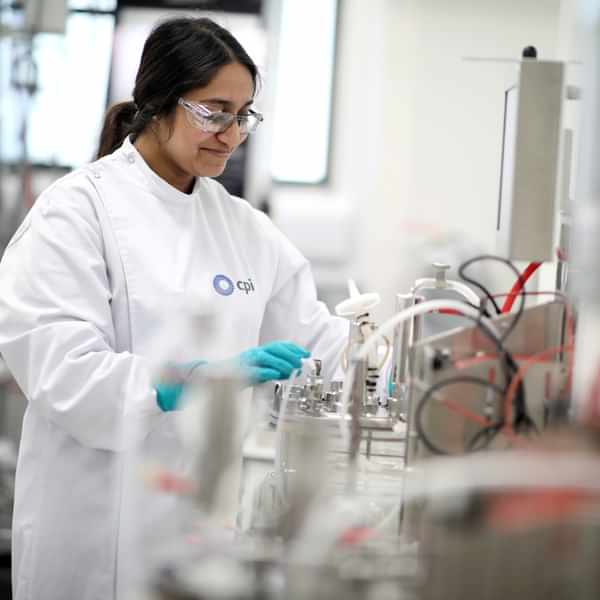 Right now, there is palpable excitement within the UK's wider research base, driven by the extraordinary achievements of the COVID-19 vaccine programme, which we have witnessed over the past year and a half. Achievements that saw the development, scale-up and delivery of a critical immunisation programme for a completely novel disease within 300 days, compared to the previous industry average of 3 – 5 years.
The pandemic clearly demonstrated what is possible, in terms of speed and capability, not only in research but right through to regulatory approval and manufacturing.
With so much scientific progress and innovation coming through, particularly within emerging fields of research such as RNA technology, we can only wonder not when but which promising piece of research will deliver the next big breakthrough.
Progress, however, is not without its challenges but how we deal with those challenges is what will set us on the road to success.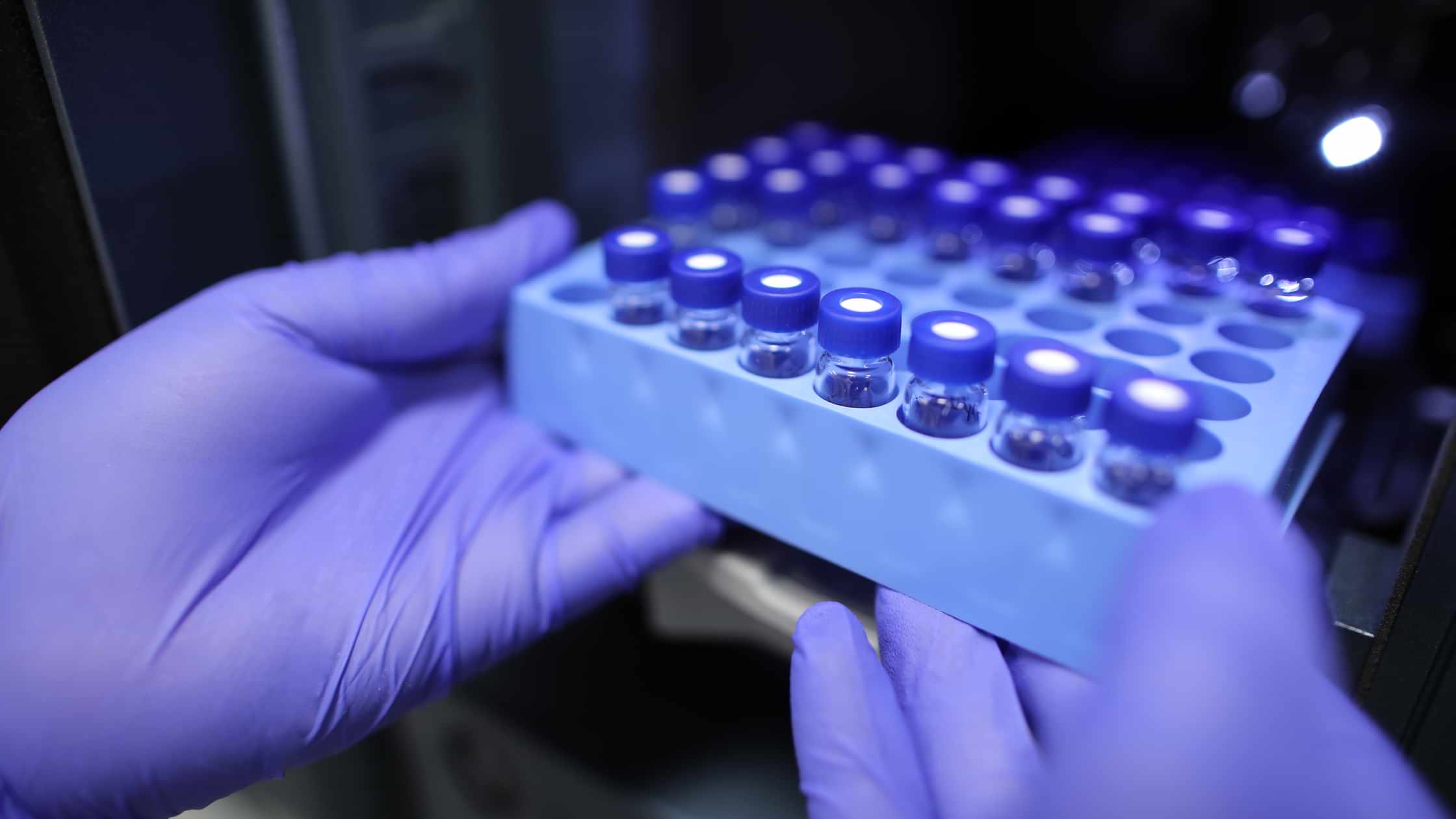 The challenge of technology innovation
One of the biggest challenges we face is the cost of technology innovation. Within the pharmaceutical sector, it's very difficult for companies to succeed entirely on their own when it comes to new developments. This partly comes down to the complex science and regulatory environment , which determines the pace of change to some degree, but bringing the right partners together, up front, can have a massive impact on navigating what is essentially a competitive landscape. This is where organisations like CPI can play a pivotal role, as a neutral partner invested in creating opportunity and space for innovation to thrive.
Within the pharmaceutical and healthcare sector itself, the relatively recent evolution of increased patient awareness and knowledge of healthcare products, adds a further complexity. With easy access to data about specific medicines and the R&D capabilities of pharma companies, their environmental credibility and research portfolio, there is increasing pressure for companies to not only do better, but also deliver advances in healthcare much faster.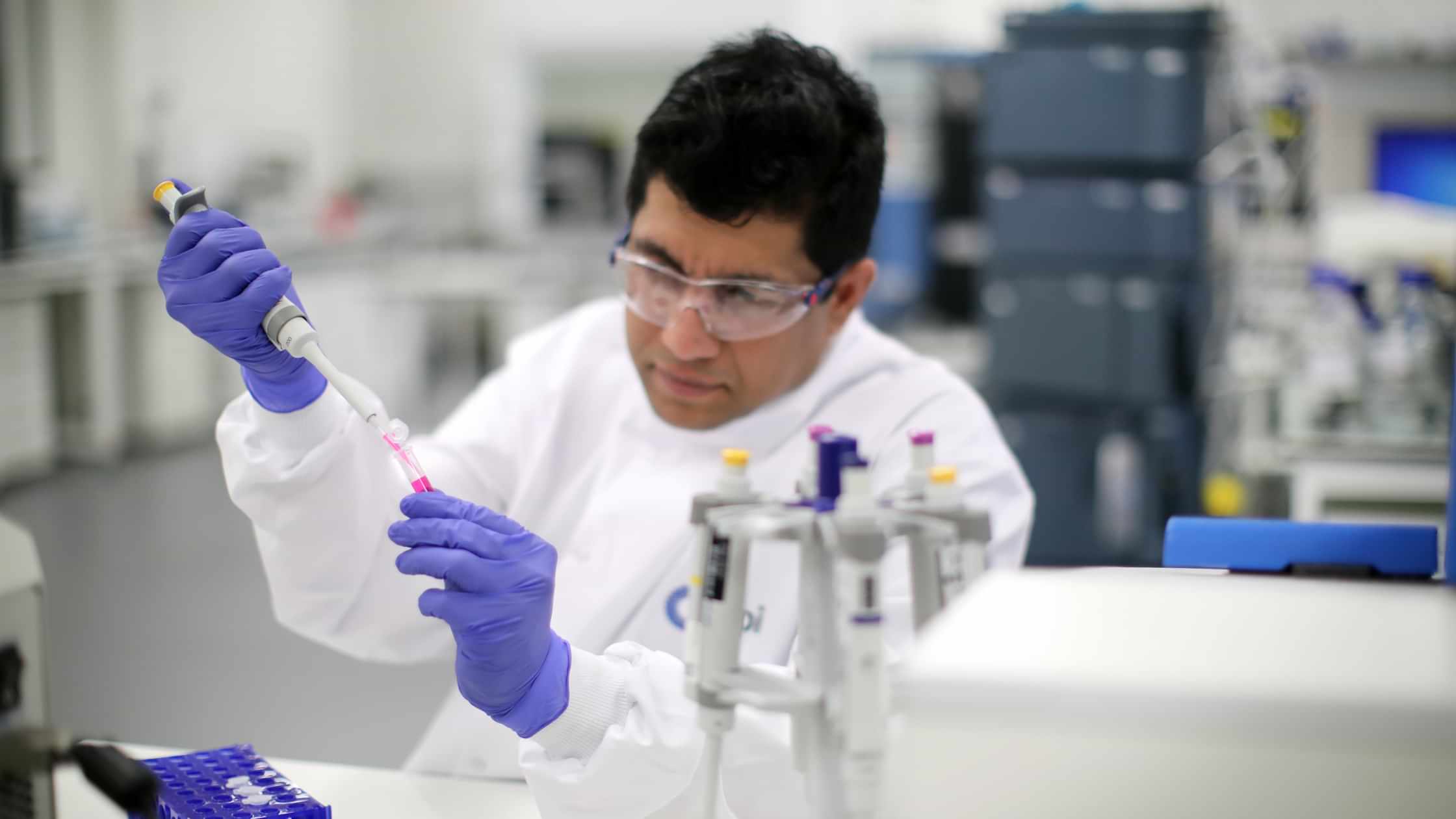 Collaboration is crucial
The impact the pandemic has had on the pace of change cannot be underestimated. We've seen collaboration on an unprecedented scale, with companies cooperating to ensure supply chains are optimised. We've seen the UK Regulator introduce a rolling review process much more systematically to ensure fast but complaint approval of treatments. And we've seen a huge leap in the operational risks undertaken in the development, scale up and scale out of clinical manufacturing. To see these kinds of advances delivered in just one year is an enormous paradigm shift.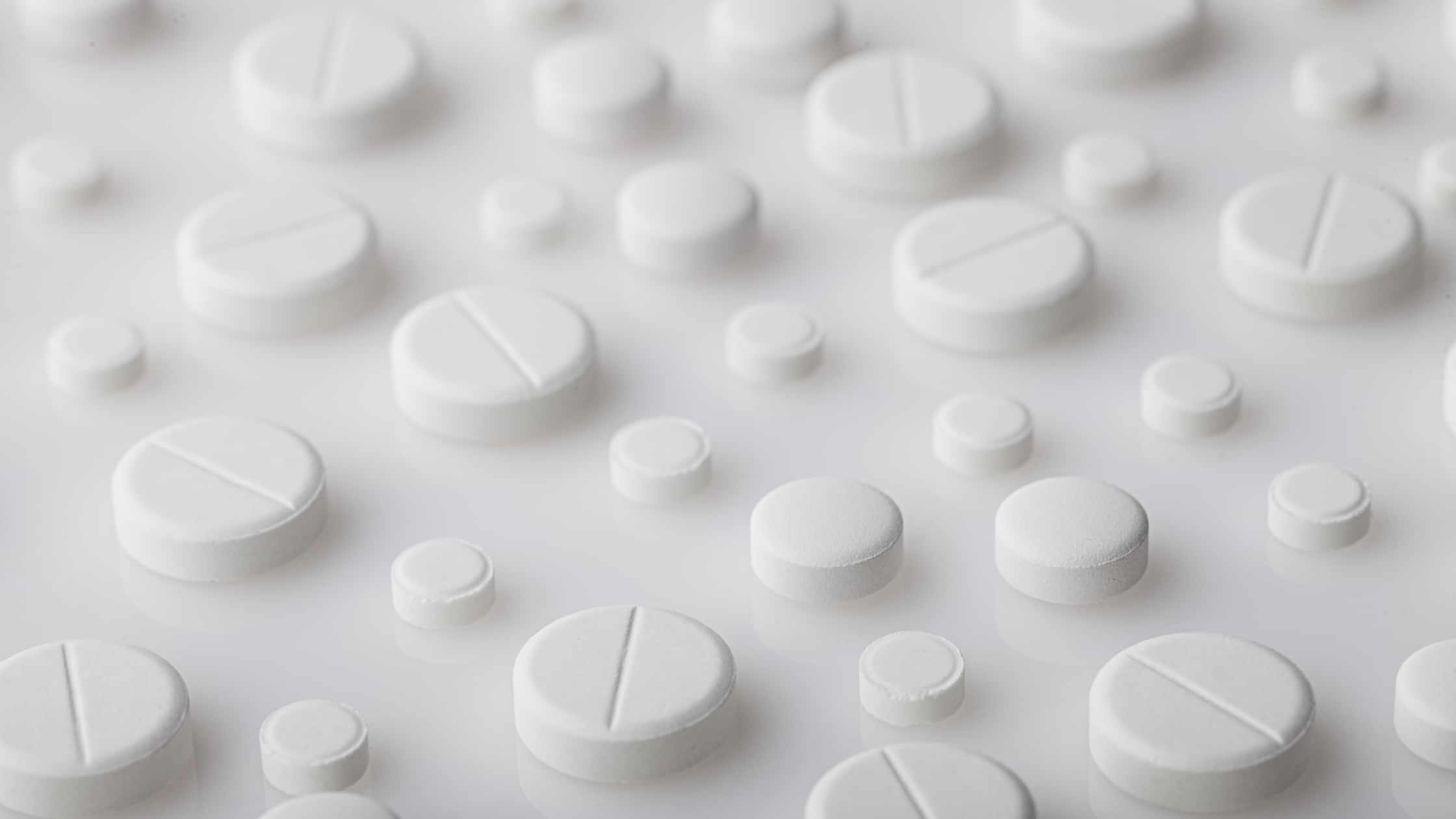 Supporting the new world order
Here at CPI, our ambition is to continue to build on and leverage the giant leaps in innovation we have seen over the past 18 months using our unique position as a scientific translational organisation, underpinned by our highly-skilled innovation capability. What we're essentially trying to do is get ahead of the industry, stay on top of the technology and capitalise on our unique capacity as an agile operator to take risks that will lead to advances in innovation, all while working hand-in-hand with our partners. Using our incredible scientific and leadership capability, we're in a strong position to take accountability for large programmes that support and enable successful collaboration, particularly with the operational space we create between SMEs and large companies powered by a flexible business model.
This all leads to an increase in collaboration between industry, academia and government, which creates a perfect springboard to deliver technology and investment in large-scale manufacturing. And that delivers a good return on investment for everyone involved, highlighting the huge opportunity we have right now within the UK to support this level of progress. We have a unique environment in the UK that helps create the necessary platform for this, including a first-class healthcare system, which is capable of supporting the process of clinical study to ensure that new drugs get to market. We also have one of the best regulators in the world — as we have seen during the pandemic, they are open-minded and willing to supporting advances in technology. Where the UK regulators lead, others are sure to follow, and this creates a unique environment in which innovation can thrive.
Additionally, we have an innovation ecosystem here in the UK that is underpinned by our research establishments, with the largest end-to-end scientific infrastructure that enables us to translate more academic research right through the system. This capability allows us to compete with any other country when it comes to scientific development and translation.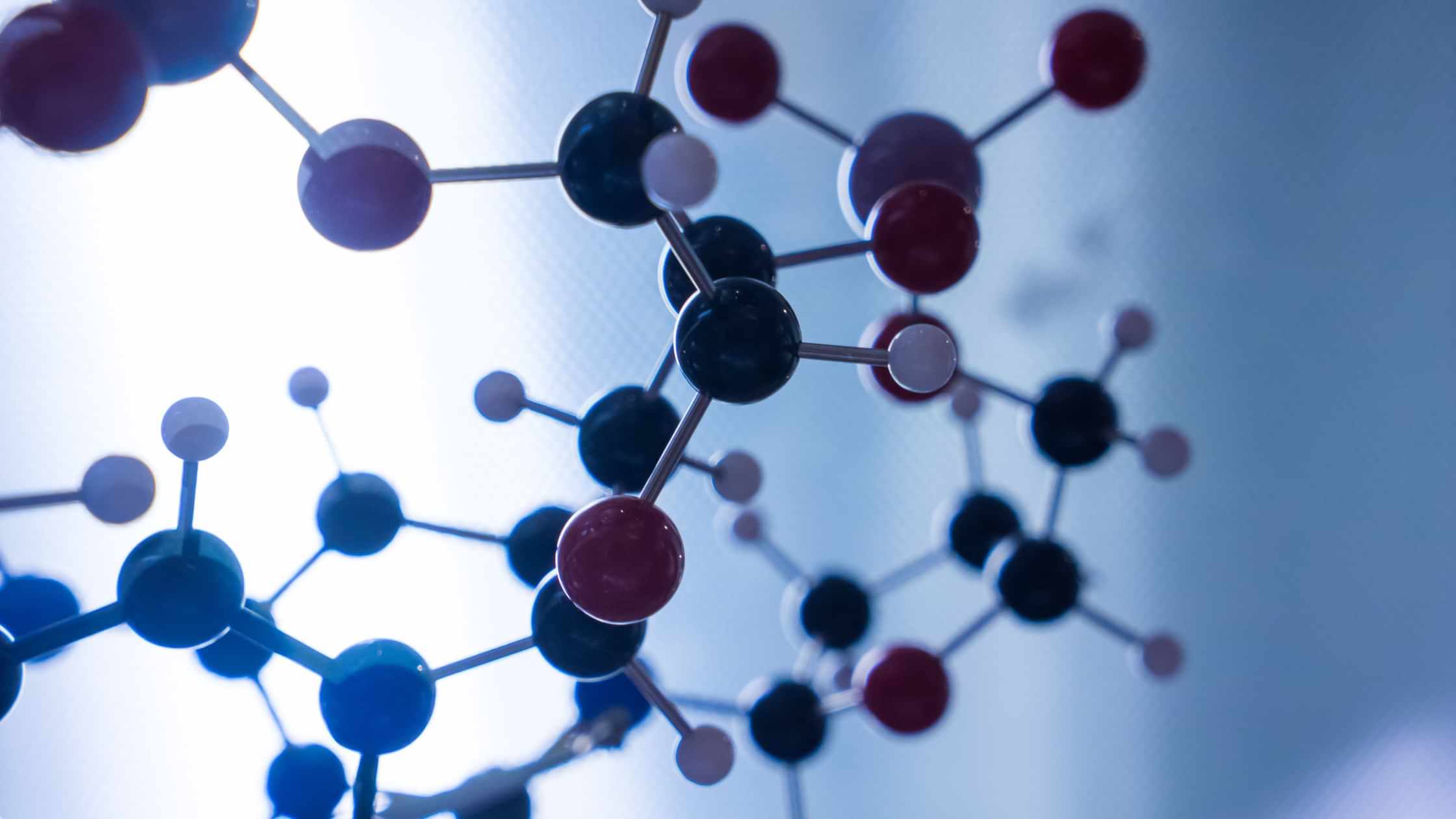 I'm hugely excited by the advances in technology that we're seeing right now, particularly in areas such as lipid nanoparticle technology, and development of the use of new oligonucleotide supply chain technology that will open up novel treatment opportunities for disease pathways we've not managed to crack yet. And through all of this, we're setting ourselves up for more collaboration, not less, to deliver the breakthroughs that will ensure we at least have a chance to stay ahead of the next, inevitable, pandemic. Exciting times indeed.
Enjoyed this article? Keep reading more expert insights...
CPI ensures that great inventions gets the best opportunity to become a successfully marketed product or process. We provide industry-relevant expertise and assets, supporting proof of concept and scale up services for the development of your innovative products and processes.
Stay updated with our insights by signing up to our newsletter