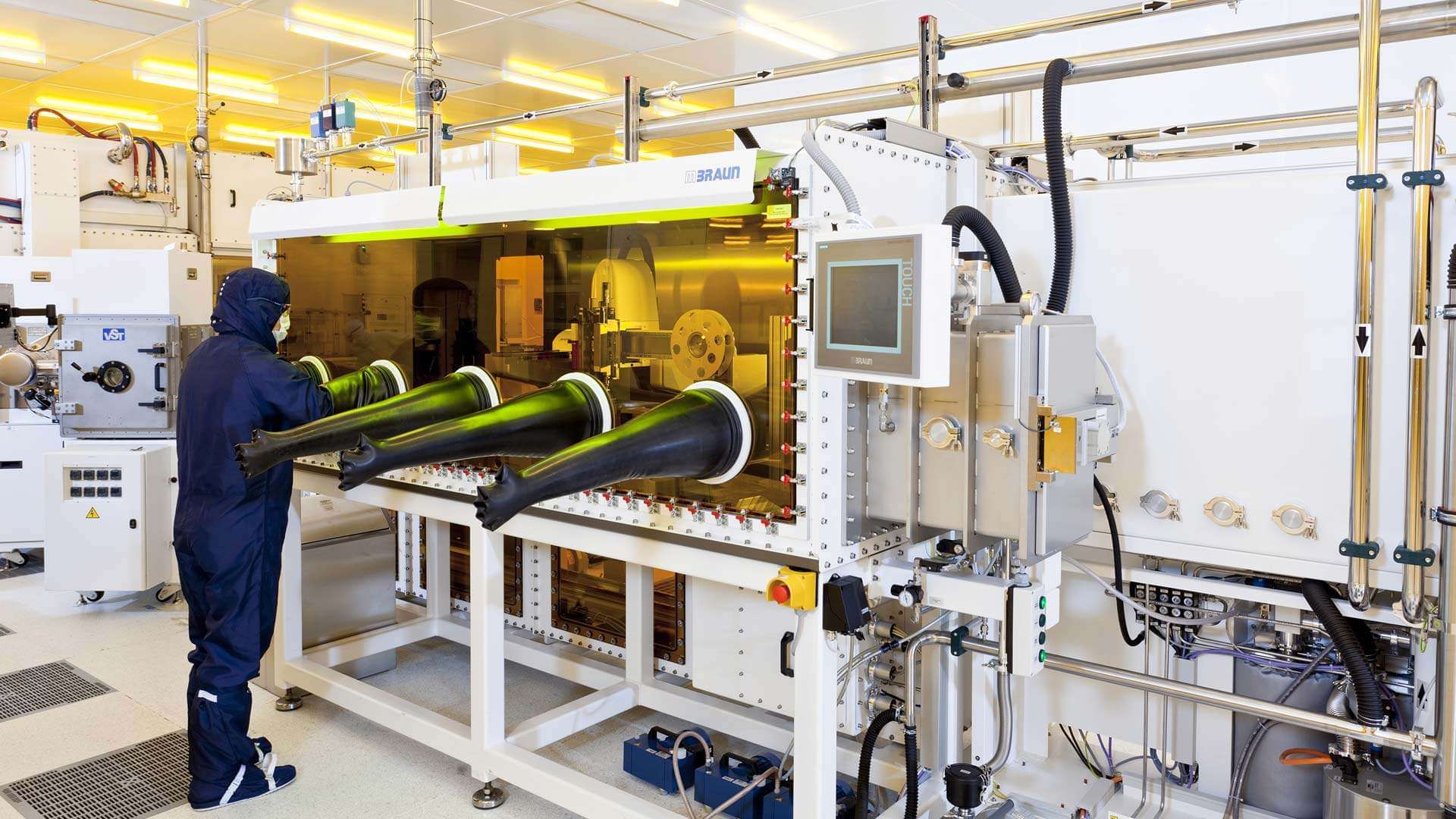 Video:
CPI

's

OLED

&

OPV

Prototyping Line
04

Apr

2013

CPI's OLED/OPV Prototyping Line has been designed to enable the development and production of organic light emitting diode and organic photovoltaic technologies. Located within the new state of the art ISO Class 5 clean room facility, the prototyping line provides opportunities for materials companies, device designers and end users the ability to develop their technology within a fully automated, controlled environment.
The system has been designed with maximum flexibility to accommodate the manufacture of both small molecule and solution based polymer OLED devices. Capability includes slot die technology to allow the coating of substrates in a highly repeatable and reproducible manner. Uniform film thicknesses < 50nm are capable from this technology and are suitable for both air sensitive and non air sensitive material. Evaporation capability exists for both organic and inorganic materials.
The line has the following key attributes:
Cassette-cassette batch operation (up to

10

substrates)
Capability to run

4

",

6

",

8

" substrate glass and plastic laminated to glass
Full system data logging for maximum data traceability
Full robotic handling to minimise manual intervention, maximising product yield
With illuminated areas typically in the region of 250 cm², the line has the capability to produce some of the largest area SMOLED and POLED demonstrator devices reported in this rapidly growing industry.
Let's innovate together
To find out more about how we can work together, please enter your details below.