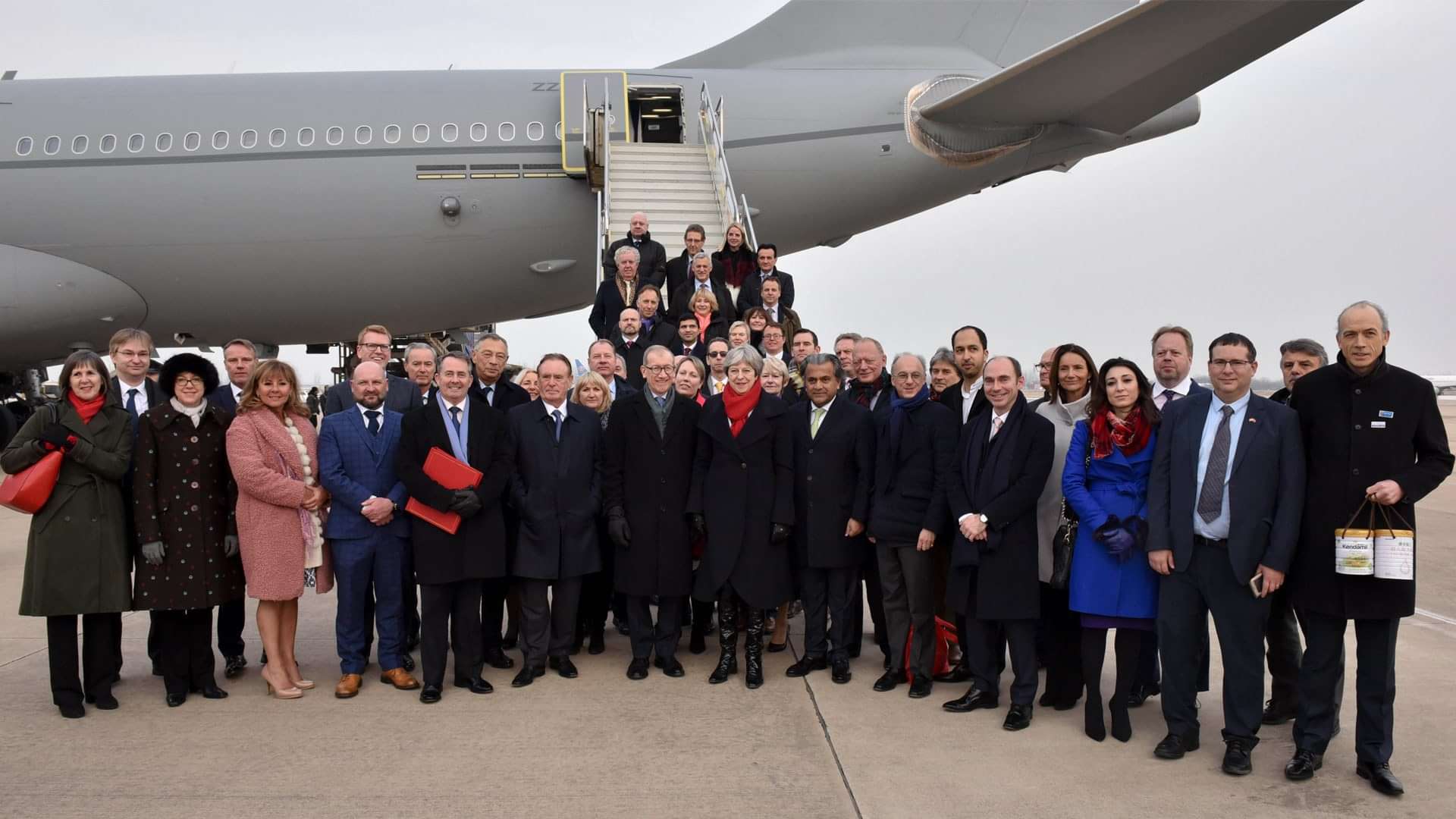 CPI

Partner Stream Bio on Prime Minister's China Trade Visit
15

Feb

2018

The boss of a CPI partner company joined Theresa May and fellow UK businesses on a trade mission to China.
Andrew Chaloner, chief executive at Stream Bio, took part in the trip, which aimed to build post-Brexit trade ties and to explore the business and investment opportunities between the UK and China.
Established in 2015, Stream Bio develops and manufactures bioscience products, including its unique conjugated polymer nanoparticles (CPNs™) for bioimaging applications and has worked closely with CPI to bring these products to commercialisation.
With CPNs™ having a magnetic core, being non-toxic, and being extremely bright and stable compared to current fluorescent markers, the technology could help revolutionise rapid diagnostics tests, such as those for HIV and syphilis, and enable rare cell purification and tissue engineering.
With CPI's help, they are being developed firstly for use in molecular imaging such as flow cytometry, western blotting and lateral flow assays (LFA).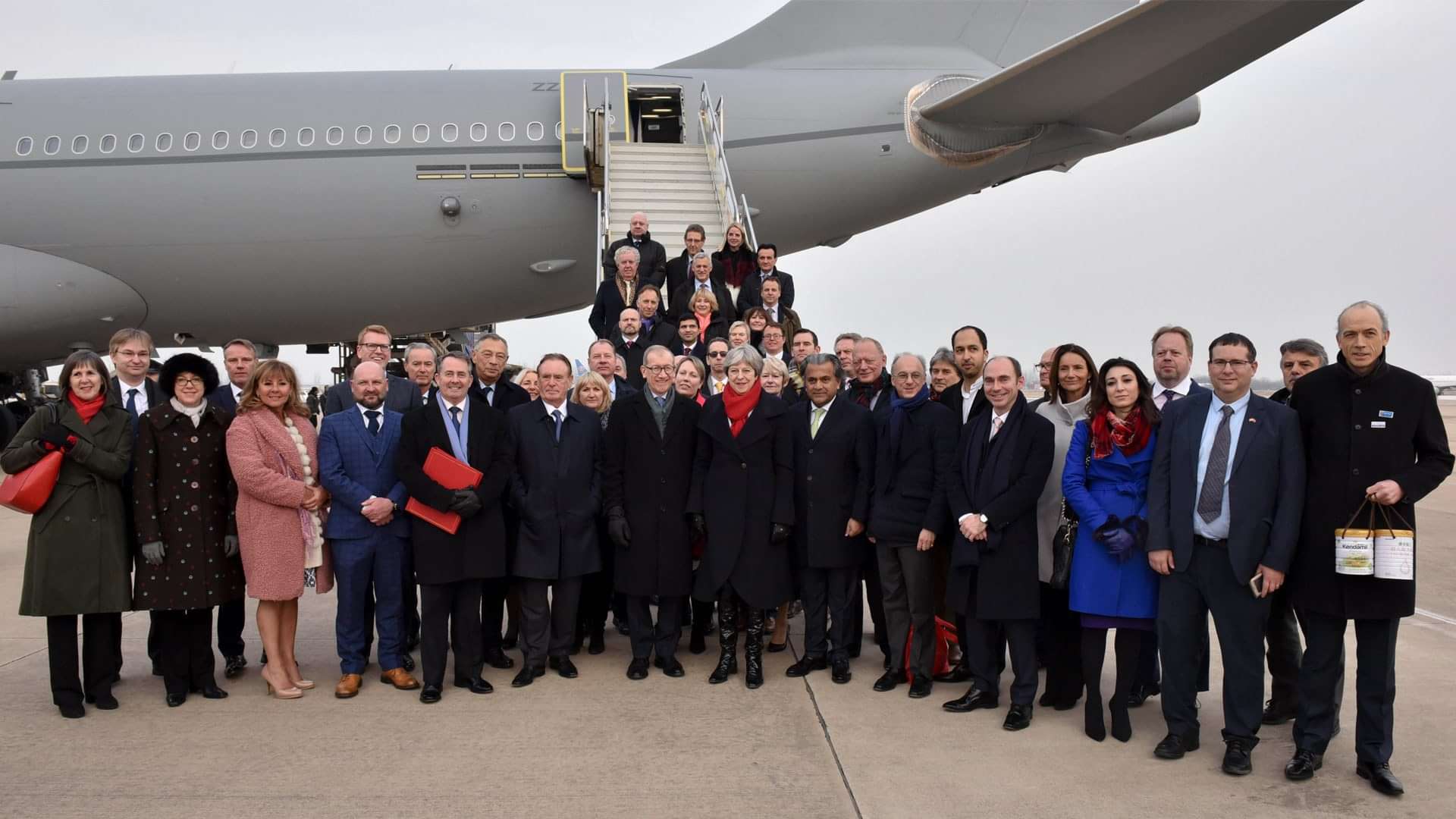 Stream was the only biotech company to be invited on the trade trip, and attended alongside big names across both the private and public sector, such as AstraZeneca, HSBC, Jaguar Land Rover, BP, Universities UK and Vaersarien.
The Prime Minister and International Trade Secretary Liam Fox led the three-day visit.
Stream helped demonstrate the huge developments in the future of medicine happening at CPI and in the UK at present, across sectors such as pharmaceuticals, medical devices and biologics.
The presence of Stream on the trip assisted in demonstrating the huge benefits of CPI and the Catapult centres in transitioning innovative technology out of universities into commercially viable products.
CPI's National Formulation Centre, as part of the High Value Manufacturing Catapult, has been integral in scaling up and developing the product, while CPI's National Biologics Manufacturing Centre and the Medicines Discovery Catapult assisted in creating proof of concept data.
Thanks to the efficiency, expertise and facilities available within CPI, Stream is set to launch its first in vitro product in the coming months, which will form the basis for all other applications and therapeutics in the future.
Mr Chaloner said: ​"They [the Prime Minister and Liam Fox] were genuinely interested in the technology. They were surprised and pleased when I explained that we couldn't have got to this stage without the support of European Regional Development Fund, the CPI and the Catapult system, for which, as a company, we are very grateful for."
Graeme Cruickshank, director of formulation at CPI, added: ​"It is wonderful that Stream Bio were invited on this Government trip alongside prestigious names in business. This truly proves how the work of CPI and the HVMC is integral to supporting successful innovation in the life sciences sector and beyond."
Let's innovate together
To find out more about how we can work together, please enter your details below.