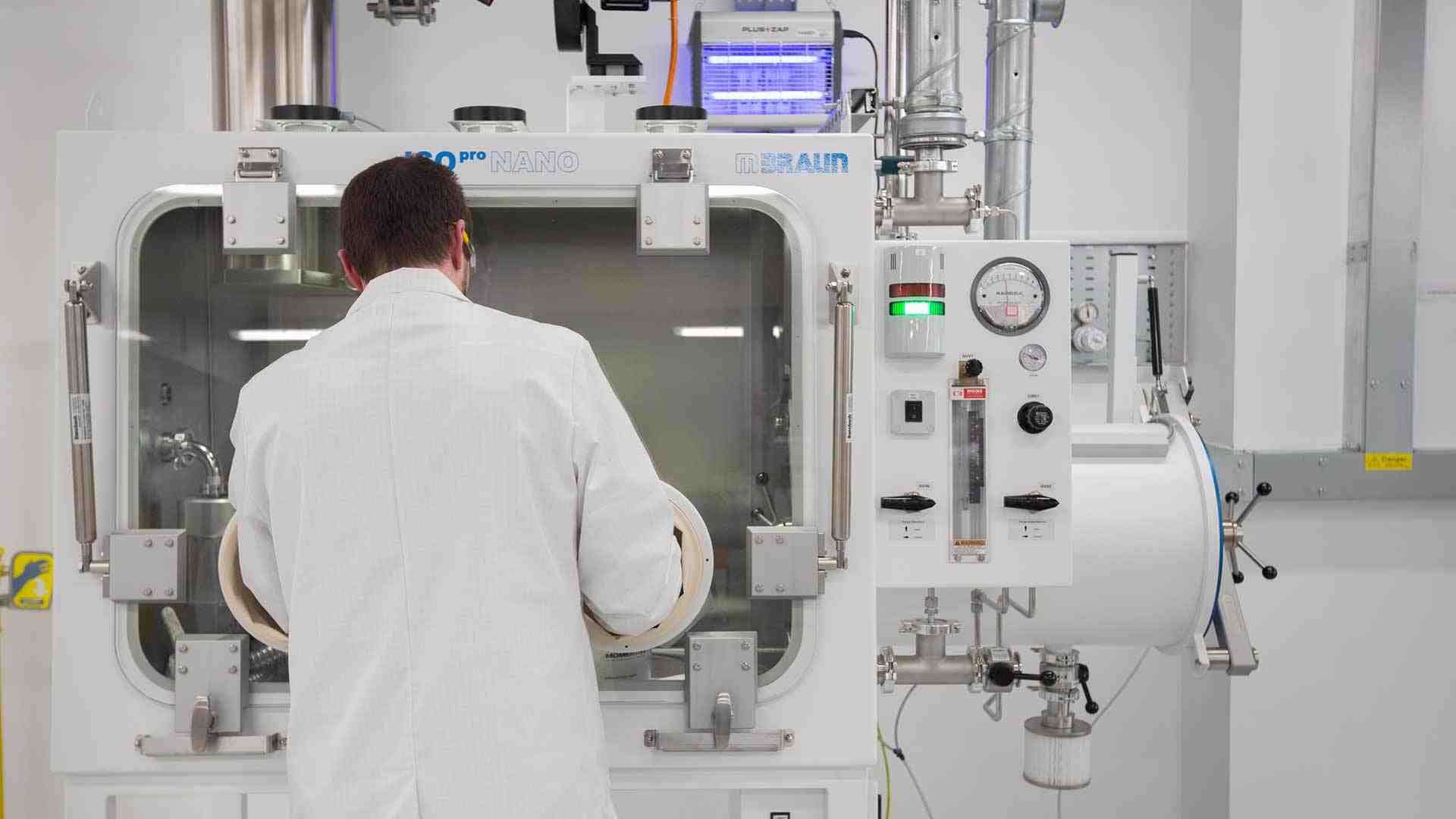 The story so far…
CPI

Graphene Application Centre
23

May

2016

It was announced in the 2014 budget that CPI would create a centre to enable industry to prove, prototype and scale up applications using graphene and 2D materials. An initial investment from BIS was granted for £14m over five years. Now 18 months into the five year programme, the centre has made great progress in developing a unique capability that can be utilised by companies who want to develop practical applications for graphene in their products.
Working projects
To date, CPI has run 34 projects and engagements with major UK graphene suppliers, and end users from a variety of market sectors including aerospace, coatings, electronics, nuclear energy, and healthcare.
Although many of these projects are commercially sensitive, examples of projects in the public domain include the development of graphene-based composites for aerospace applications, transparent non-metallic electrodes for wearable medical devices and water filtration for the UK water and nuclear industries. In addition to this, CPI is working with partners from the High Value Manufacturing Catapult (HVMC) and 3 UK key universities groups who have graphene working groups; Cambridge University, University of Manchester and Durham University.
Market Study
To better define its offer, CPI has taken a steer from over 90 UK companies whose work covers all major market applications to examine the key challenges to the commercialisation of graphene and 2D materials. From this, CPI has identified 6 key activities to offer to industry which are vital to bringing graphene into mainstream application:
Characterisation of graphene and

2

D raw materials and intermediates
Purification, separation/​structuring and stabilisation of particles
Incorporation of graphene into prototype products and characterise – preapplication
Collaboration across disciplines and supply chains
Open access to facilities and knowledge for innovation
Links between existing technology centre capabilities
Although it is exciting to see graphene enabled technologies translating research into the innovation phase across many market sectors, innovation is a long road and challenges remain for the UK to consistently invest in product development and realise the promising properties that graphene possesses and bring both traditional and completely novel products to market.
The path ahead…
Tom Taylor, Director of Future Strategy said ​"One of the challenges is that the superlative properties of graphene in a single crystal prove hard to replicate when incorporated into a real device. Our first projects have demonstrated that graphene can enhance the products it is incorporated into by increasing the strength or electrical conductivity of the product. However the devices we made early-on are sub-optimal and much of the graphene properties are not unlocked in our products. So the challenge going forward is: How do we process the graphene to get the maximum enhancement to strength and toughness in composite products. How do we benefit from its exceptional electrical conductance when incorporated into an ink? How do we do these things at a competitive cost? These are the development challenges going forward."
Going forward into the next six months, CPI will continue to work closely with industry and academia, developing internal capabilities as more projects are delivered. The focus is now on integrating graphene into devices that demonstrate good application properties in the user sectors.
Let's innovate together
To find out more about how we can work together, please enter your details below.