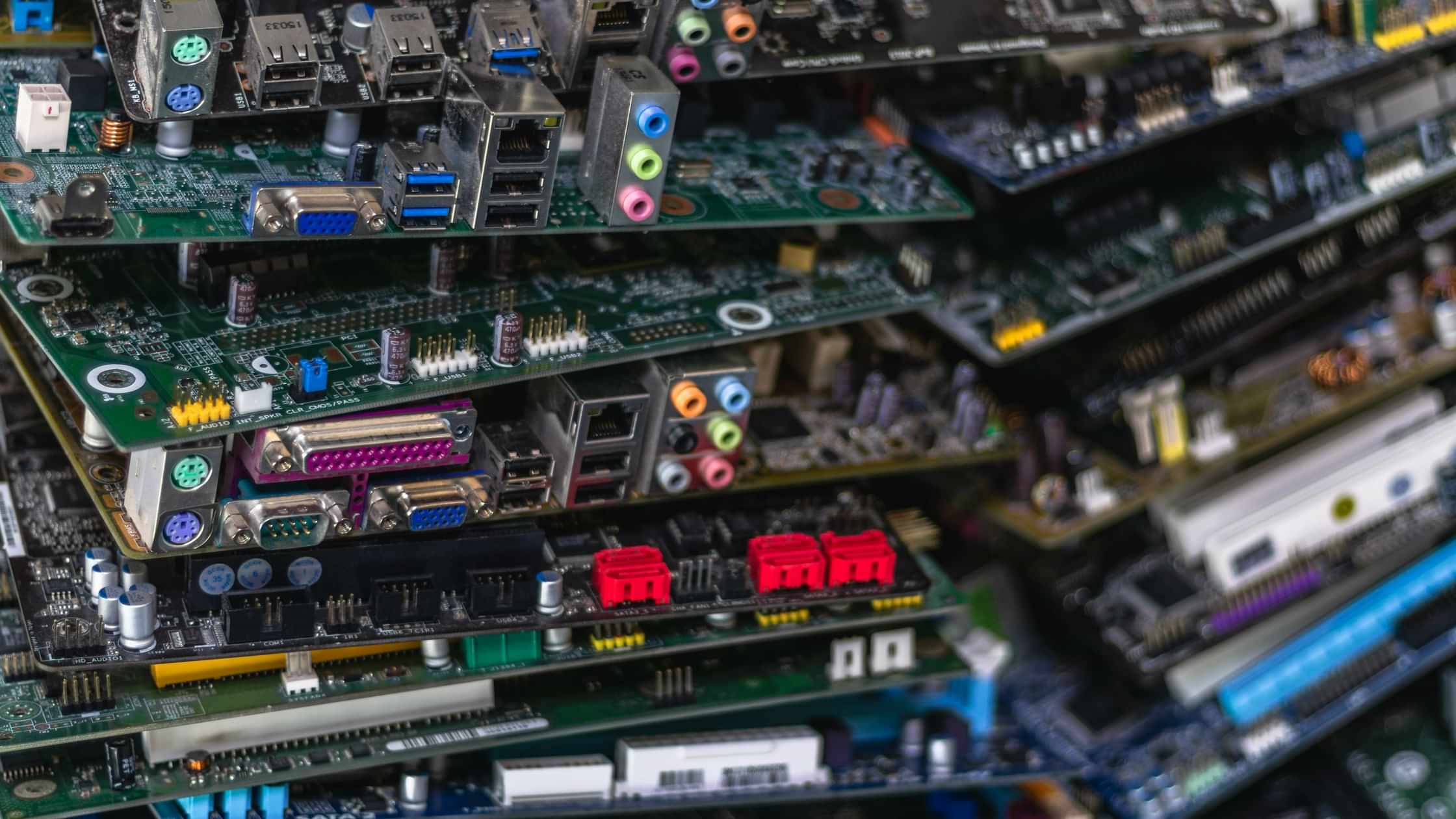 Scaling up e‑waste recycling with Descycle investment
17

Mar

2023

CPI Enterprises invests in Descycle, a disruptive deep tech company that aims to disrupt the $63 billion e‑waste market by offering a low-carbon, non-toxic, and high-recovery metal processing alternative to traditional resource-intensive methods.
CPI Enterprises, the private investor engagement and ventures arm of technology innovation catalyst CPI, has made another significant investment, this time into disruptive deep tech company Descycle. The investment will enable Descycle to progress through the innovation steps necessary for a feasibility study, and to create and commercialise a larger-scale electronic waste (e‑waste) recycling process.
Dr Rob Harris, CTO of Descycle has specialised in Deep Eutectic Solvents (DES) – simply mixtures of salts without water – since their discovery in the early 2000s at the University of Leicester. DES is the technology behind Descycle's disruptive metal recycling process that extracts gold, nickel, copper and many other valuable metals that are in high demand, from e‑waste such as phones, tablets and laptops.
The novel and low-impact DES technology can dissolve up to 99% of metals from e‑waste, while leaving non-metals untouched. This allows for the extraction and recycling of metals far more efficiently and with far less environmental impact than traditional metal processing and smelting, which comes with a high carbon footprint and uses highly toxic chemicals such as cyanide.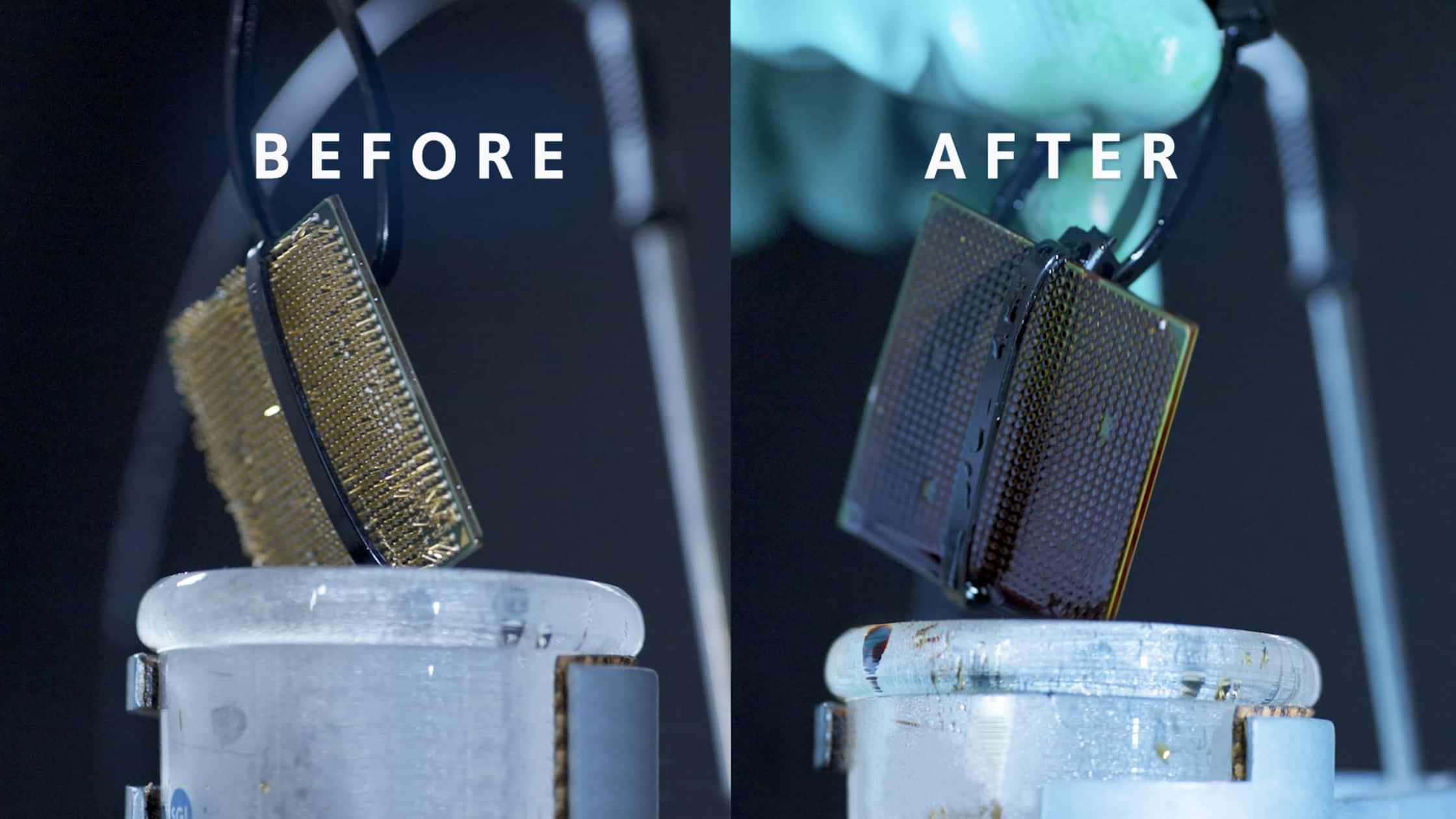 The global e‑waste market is a large, addressable, and fast-growing market, valued at $63 billion and projected to reach $144 billion by 2028. Descycle has a highly experienced management team with a proven track record of delivering profitable exits for institutional investors. CPI Enterprises is investing in Descycle alongside UK and US venture capital groups, as well as some of the leading global figures in the metals industry.
The investment by CPI Enterprises builds on an existing relationship between Descycle and CPI, as the two organisations previously partnered on a collaborative R&D project.
Through this investment, Descycle will leverage CPI's formulation assets and expertise during its feasibility study, which will reduce capital expenditure, and support its growth and progress to the next phase of its innovation journey.
Peter Smith, Investment Manager, CPI Enterprises said:
"Descycle was an attractive investment opportunity: the company has a high calibre management team, and they have multiple touchpoints within the industry with access to a reliable feedstock. The innovative technology being developed is also well-aligned with CPI's capabilities and mission. Our funding highlights CPI Enterprises' confidence in the company's performance and the growth of the industry as a whole."
Kris Wadrop, General Manager of Commercial Operations, CPI said:
'This is a perfect example of how CPI works with SMEs through their innovation journey. We began working with Descycle to improve their e‑waste recycling process and with the success of that initial project, we're continuing our journey together by supporting them with a feasibility study and scale-up of the DES process into a pilot plant.
"I'm delighted CPI is able to extend the working relationship with Descycle by collaborating with the company to scale-up new technology that will create a circular economy option for metals in e‑waste. It's fantastic that the impact of this technology and Descycle's high growth potential has also been recognised by CPI Enterprises with this investment.''
Dr Leonidas Howden, CEO, Descycle said:
"We are delighted to have received investment from CPI Enterprises and continue our relationship, which has been wholly successful thus far in achieving a number of key goals for both companies. CPI's investment will greatly benefit Descycle by providing capital and access to their expertise and assets, which will accelerate our growth and journey to commercialisation.
"The potential for DES is staggering. Whilst the current focus for Descycle is the recovery of metals from e‑waste and recycling them back into the marketplace, there are potentially limitless applications of the technology elsewhere, including in the extraction of metals from ore. We are very excited for the future of Descycle and its prospective growth opportunities."
Let's innovate together
To find out more about how we can work together, please enter your details below.