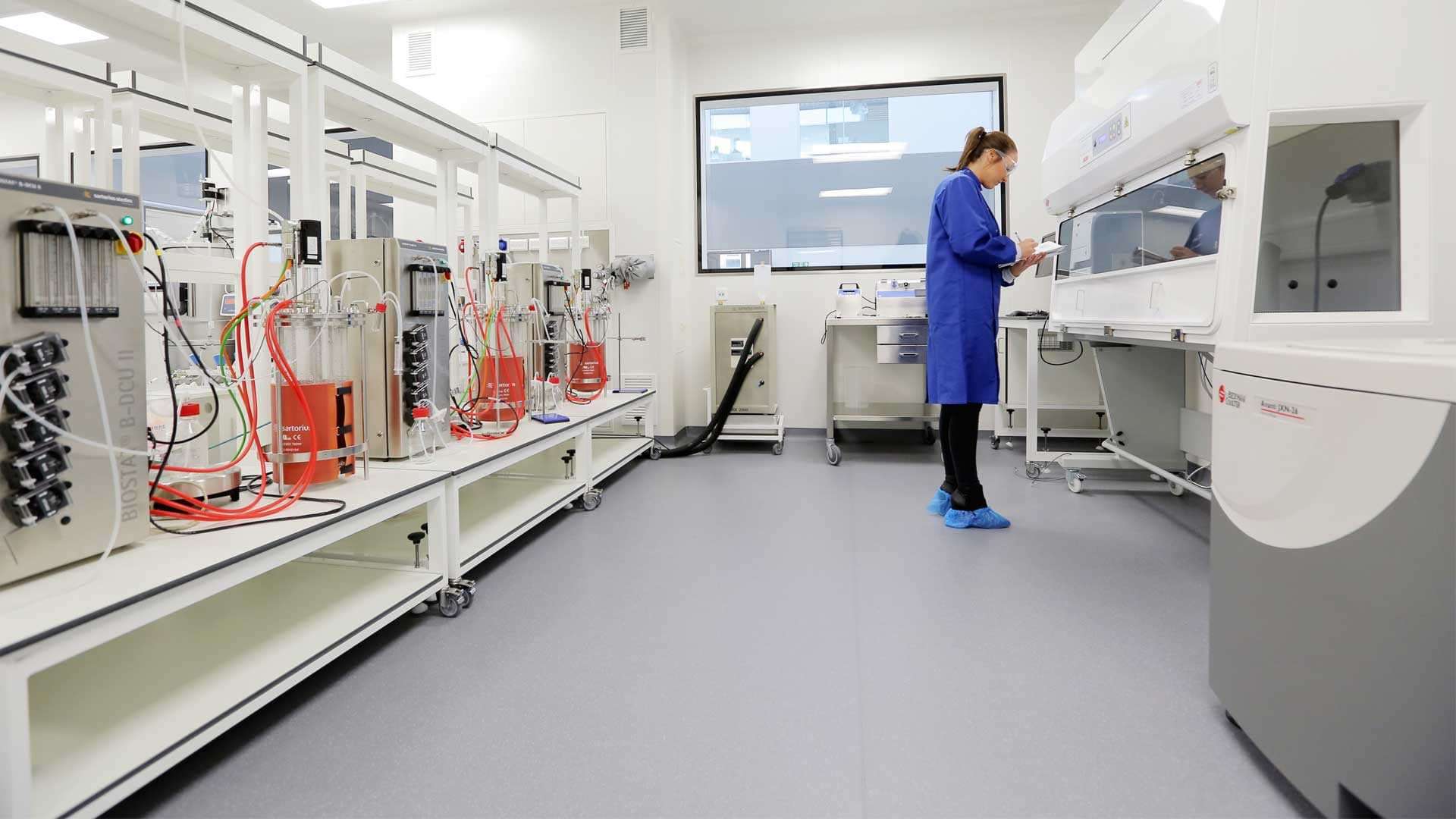 Purolite teams up with
CPI

to evaluate Protein‑A resins
21

Sept

2016

Purolite Life Sciences today announced a collaboration with the Centre for Process Innovation (CPI) to perform an evaluation study of Purolite's Praesto® modern high flow agarose-based Protein‑A chromatography range of resins.
Hans Johansson, Applications Leader at Purolite Life Sciences commented, ​"CPI is a natural choice for Purolite to partner with since they have the necessary assets and resources to support our downstream resin innovations from their state of the art £38 million National Biologics Manufacturing Centre". Hans further notes, ​"We also teamed up with a leading pharmaceutical company who backed this novel study and provided the feed material".
CPI is utilising PerkinElmer's analytical assays in its performance of this evaluation study. Nico Verlinden, Market Segment Development Leader at PerkinElmer stated, ​"We are pleased that our technologies are being used by CPI. PerkinElmer's analytical technologies help to measure the residual process related impurities of the project by using our AlphaLISA technology and purity measurements with our LabChip® GXII analysis hardware.".
Chris Major, Sales Director for Purolite Life Sciences said, ​"Our strategy has been to provide Protein‑A resins that are designed to significantly improve the cost efficiencies across early and late stage clinical trials. Our clinical Protein‑A resin, Praesto AC, addresses PI and PII needs, reducing costs by up to 65% and increasing facility throughput. While Praesto AP, our production phase Protein‑A, has been designed for PIII and commercial production. This novel approach together with the study output will further allow us to demonstrate the superiority of our agarose Protein‑A resins".
Chris further adds, ​"Our customers benefit from our 35 years of heritage in the resin industry coupled with our quality, manufacturing and regulatory experience. The collaboration with CPI will allow us to fast track our programme of increase downstream process efficiencies through our range of agarose resins". Fergal O'Brien, Director of Biologics at CPI said ​"We are delighted to be collaborating with Purolite and to have PerkinElmer provide advice to us on this project. CPI's National Biologics Manufacturing Centre, which opened in September 2015, has been designed to support the UK biologics industry so we are delighted to be partner of choice for this particular project which will utilise our capabilities in downstream processing."
Let's innovate together
To find out more about how we can work together, please enter your details below.
CPI is your innovation partner to make your ideas a reality.