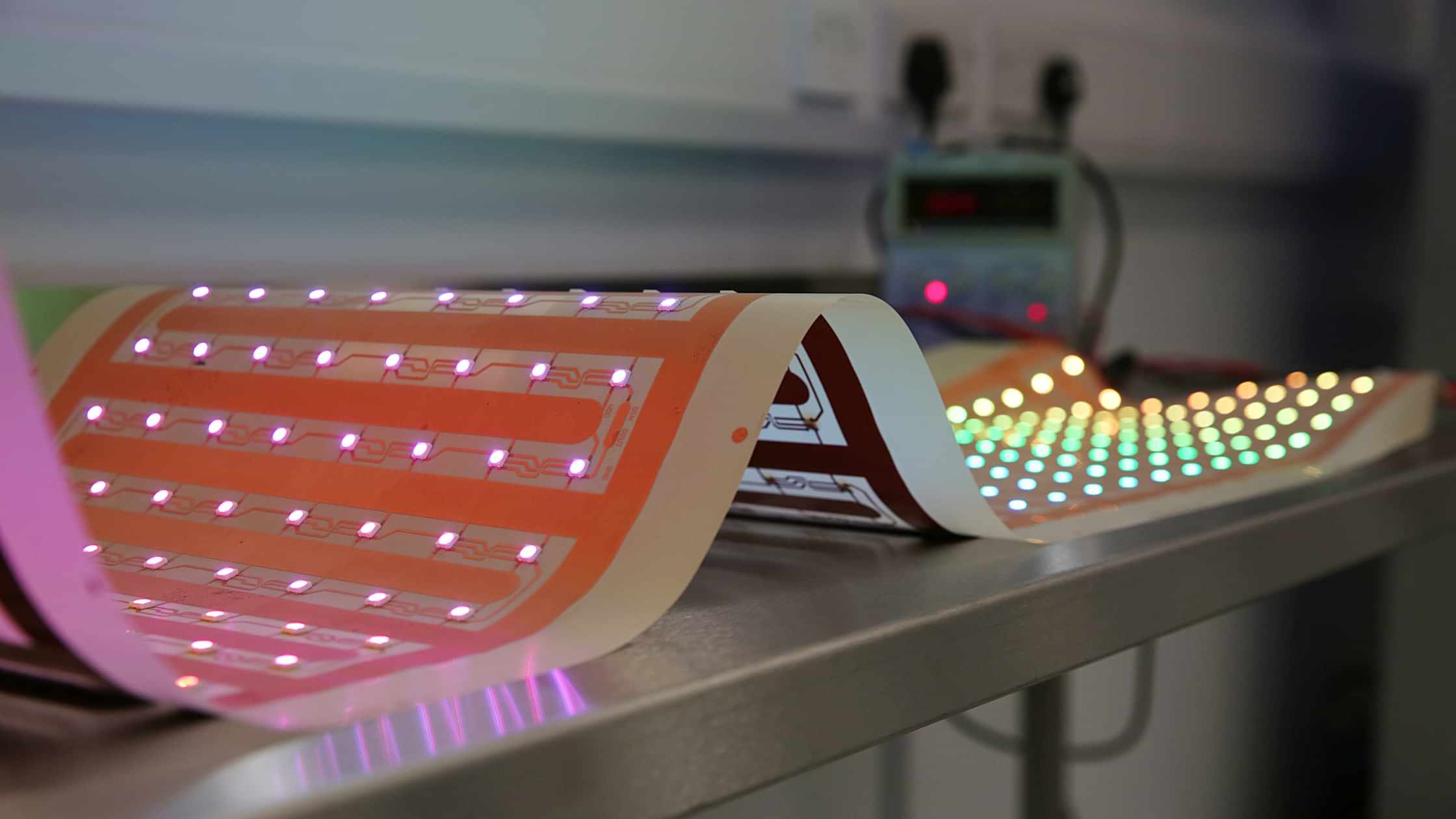 Printable Electronics Proficiency on Show in Skills Event
19

Nov

2018

The Centre for Process Innovation's (CPI) expertise in supporting the development of printable electronics was highlighted during a skills event.
Welcoming members from Northumbrian Water Group's Young Persons' Network, CPI showcased its industry position as a trusted partner in translating inventions into new products and processes.
Held at CPI's printable electronics base at NETPark, in Sedgefield, County Durham, the visit invited Network members to complete a practical challenge around improving medical packaging.
Reflecting CPI's proficiency across smart labelling and smart packaging, which both provide live data on products' condition and location via the Internet of Things, the challenge encouraged guests to make innovative improvements to a pill packet using printable electronics.
The visit, part of CPI's long-held commitment to hosting STEM events, also saw Business Development Managers Neville Slack and Sandy Gunn present case studies of CPI's work, with a tour of the organisation's state-of-the-art laboratories rounding off the day.
Jodie Coe, CPI People Development Director, said: ​"We are very proud of our outstanding people as they not only deliver excellent outcomes for our customers but are very passionate about our culture of learning.
"To be collaborating with Northumbrian Water Group on this event has offered us the opportunity to share experiences and showcase our wonderful technology and people."
The Northumbrian Water Group's Young Persons' Network has been created in line with the organisation's Academy to offer younger members an opportunity to further their knowledge and facilitate networking between generations to aid career development.
Founded in June 2017, the Network is made up of members from Northumbrian Water and its sister operation, Essex and Suffolk Water.
A Northumbrian Water Group spokesperson said: ​"The visit to CPI was a success.
"Those who attended enjoyed all aspects of the morning and took away some of their own innovative ideas, particularly the use of nanotechnology and printable electronics.
"It got us thinking about how we could develop and print out our own sensors for activities, such as leak detection.
"Thanks again to CPI for hosting the visit."
Let's innovate together
To find out more about how we can work together, please enter your details below.
CPI is your innovation partner to make your ideas a reality.