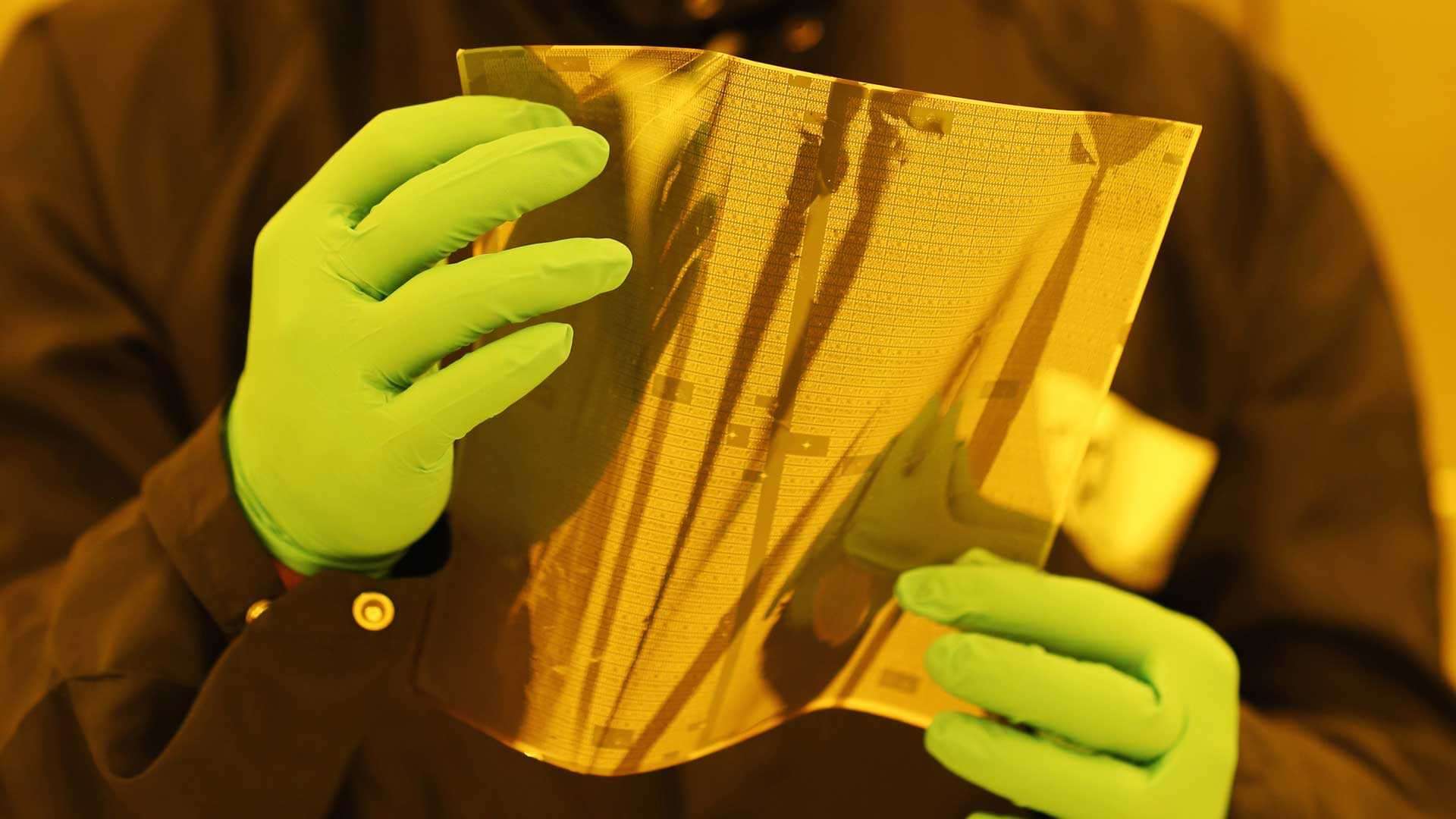 PragmatIC's NetPark Growth After
CPI

Support
07

Dec

2016

PragmatIC is a world leader in ultra-low cost flexible electronics, which have the potential to enable trillions of ​'smart objects' that can sense, and communicate with, their environment. PragmatIC's unique technology platform facilitates flexible integrated circuits (flexICs) that are thinner than a human hair. These components can be easily embedded within any surface, thus introducing interactivity into a wide range of everyday items.
Costing a mere fraction of the price of conventional silicon chips, PragmatIC's products enable a vast range of new applications, from intelligent packaging for fast-moving consumer goods, to wireless document tracing technology that provides security and identification verification. The company's novel technology is essential for realising the full potential of the internet of things, a world in which everyday physical objects are able to exchange data with one another and with users, offering the potential for increased interaction and streamlined processes.
Founded in 2010, PragmatIC currently employs 35 staff across two locations in the UK. The company has headquarters in Cambridge; its registered office and production facility have been based at CPI's National Printable Electronics Centre in Sedgefield for the last four years. Here 17 full time members of PragmatIC staff are using CPI's pilot production and scale-up facilities.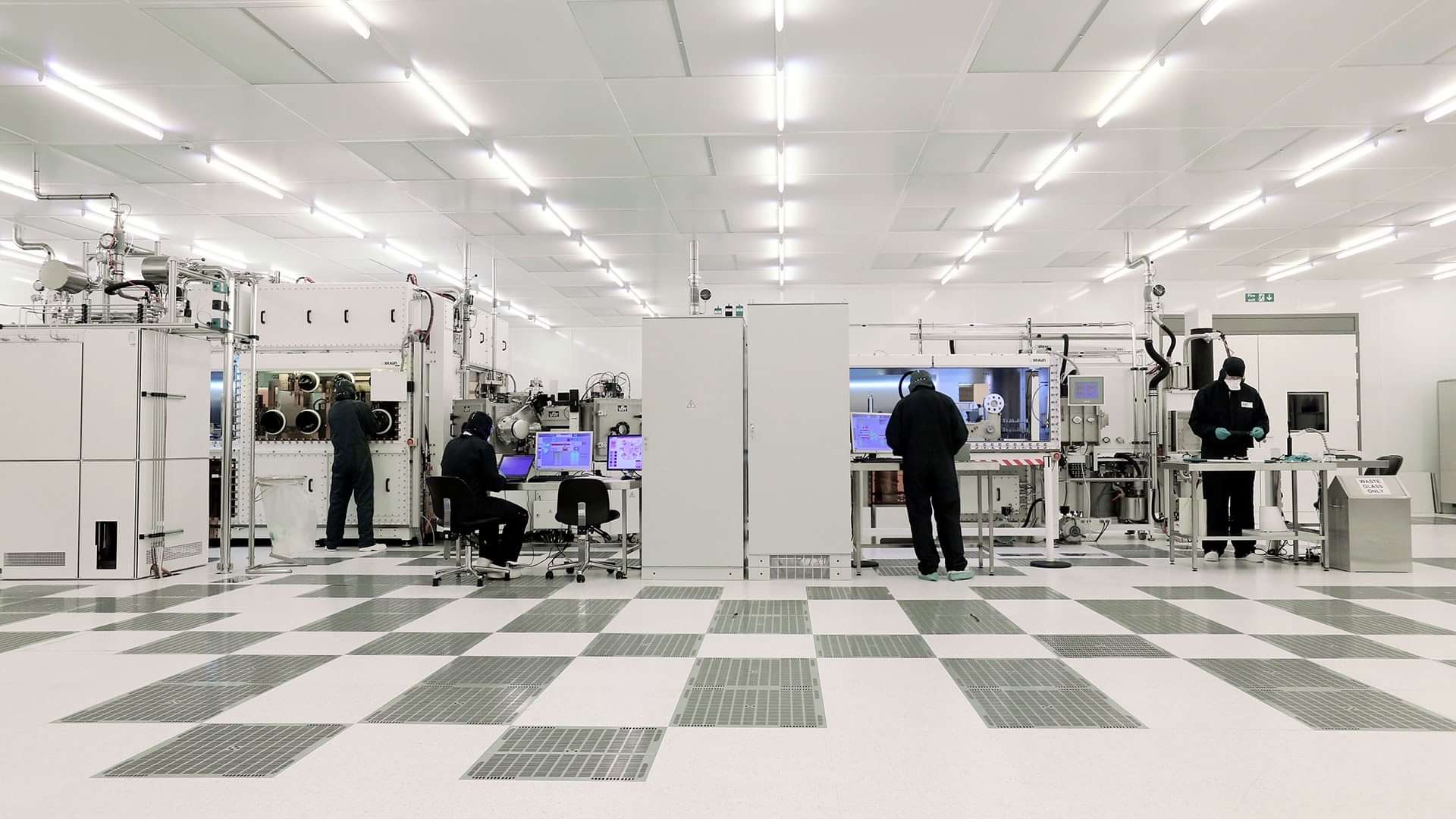 PragmatIC started working with CPI in 2012. At this time the company had a basic proof of concept process for making transistors on plastic, but needed to develop the reliability and repeatability of the process in order to scale it up to manufacturing level. Without assets or a dedicated facility of its own, PragmatIC used CPI's open access equipment on a pay-as-you-go basis. This provided the company with the infrastructure and support required to develop and scale up its flexIC technology.
Over the last four years CPI has worked closely with PragmatIC by providing open access facilities as well as participating in several publically funded collaborative research and development projects with PragmatIC and other partners. This relationship has enabled PragmatIC to significantly increase the reliability and production throughput of its flexIC process. The technology has now developed into an end-to-end process for pilot production, and PragmatIC have obtained the technological results and market readiness data necessary to commence manufacturing in mass market volumes.
In December 2014 PragmatIC secured £5.4m of investment from sources including semiconductor IP global leader ARM, and venture firm Cambridge Innovation Capital. PragmatIC's ability to access CPI's facilities and services gave them the credibility required by their investors to offset the risk associated with the investment. In October 2016 PragmatIC announced that it had obtained a further £18 million of investment. Participants in this round of funding comprised previous investors plus Avery Dennison, a Fortune 500 company with leading global positions in radio frequency identification (RFID) and labelling and packaging materials. Avery Dennison's willingness to take a strategic equity position is a clear validation of the market demand for PragmatIC's technology, and will further strengthen the company's relationship with the whole supply chain for delivering flexICs into key applications for brands and other end customers.
This latest capital injection will predominantly fund the development and procurement of FlexlogIC™, a unique ​"fab-in-a-box" system designed by PragmatIC for fully automated flexIC manufacturing, in order to achieve the company's target of achieving volume production by 2018. To facilitate this PragmatIC plan to establish a FlexlogIC manufacturing facility in the North East, estimating that this will take its headcount to over 50 employees.
Proximity to CPI was a key factor in PragmatIC's decision to base this new facility in the North East. The companies will continue to collaborate closely over the coming years, in order that PragmatIC can carry out further research and development work to test new processes and improve existing ones in the low risk, supportive, and innovative environment of CPI.
Let's innovate together
To find out more about how we can work together, please enter your details below.