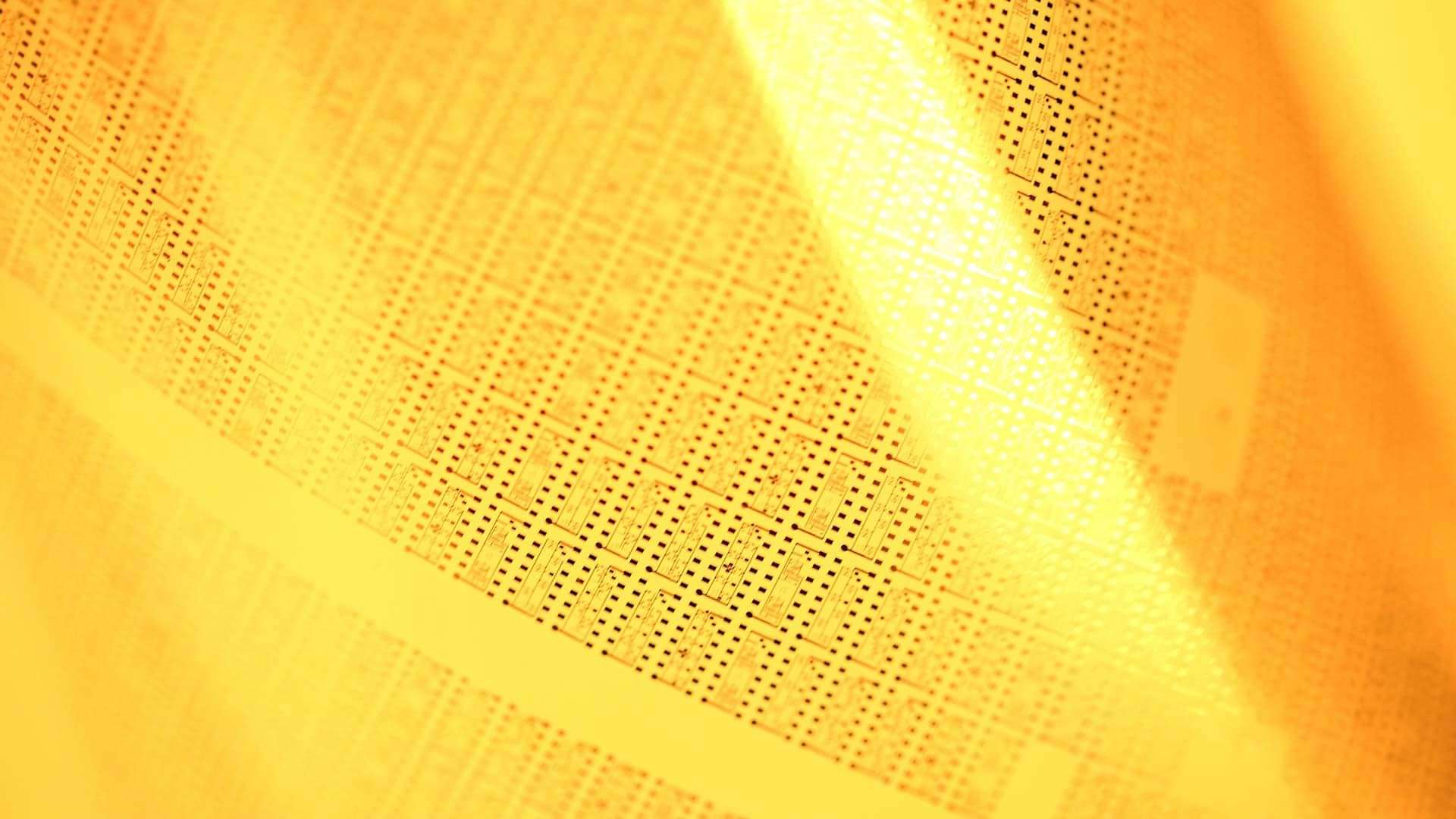 PragmatIC — pioneer in imprinted logic circuits
26

Jan

2012

PragmatIC Printing Ltd, the pioneer in imprinted logic circuits, today announced plans to move its technology to pilot-scale production under an agreement with The Centre for Process Innovation (CPI).
As well as supporting commercial production for low volume applications, the pilot line also provides a platform for the collaborative PragmatIC Pilot Production Program (P4).
Building on PragmatIC's highly successful prototyping activities throughout 2011, P4 will involve the entire value chain for deployment of PragmatIC's technology – including licensees for high volume production, complementary technology providers, systems integrators such as converters and labellers, and end users including major brand owners. Further details on P4 are available from PragmatIC on a confidential basis.
A key advantage of PragmatIC's approach to printed logic is that it delivers unrivalled density and performance in a unique form factor, while employing mature, proven processes and readily available equipment. This approach enables a rapid transition to commercial production, with the pilot line intended to commence operation by the fourth quarter of 2012.
Scott White, Chief Executive Officer of PragmatIC Printing, stated:
"We are hugely excited at taking this next tangible step towards commercial deployment of our unique technology for imprinted logic. We welcome interest from all those in the industry who want to make printed electronics products a reality, and encourage collaborative participation in our P4 initiative."
Tom Taylor, CPI's Director of Printable Electronics, added:
"We are keen to leverage our extensive facilities and expertise to assist PragmatIC Printing in moving to commercial production. The P4 initiative is also highly complementary with other activities at CPI, in particular the Integrated Smart Systems line which is ideally suited to combine PragmatIC's imprinted logic with other printing and electronics technologies to deliver innovative finished products."
Contacts
Matthew Herbert,
CPI,
01642 447 274 / 07795127628,
matthew.​herbert@​uk-​cpi.​com
Notes
About PragmatIC Printing Ltd:
PragmatIC Printing enables printed logic circuits that introduce intelligence and interactivity into a wide range of products and applications, in form factors that are not possible using silicon chips. In 2010, PragmatIC acquired the printed electronics business of Nano ePrint Ltd, including its patented technology for planar nano-electronic devices that can uniquely be fabricated in a single layer of semiconductor via single-step imprint patterning. PragmatIC has extended this proven imprinting process to allow a full range of device and circuit architectures to be printed in transparent, flexible semiconductors at micron and sub-micron scale. www​.prag​mat​icprint​ing​.com
About CPI:
The Centre for Process Innovation (CPI) is a UK based technology innovation centre and part of the government's High Value Manufacturing Catapult. CPI offers market and technology expertise along with cutting-edge development assets to help its public and private sector clients build and prototype the next generation of products, processes and services quickly and efficiently, and with minimal risk. CPI's Printable Electronics Centre is a design, development and prototyping facility for the printable electronics industry. For organisations looking to prove and prototype their products and processes up to pre-production scale, CPI's facilities provide access to state of the art equipment and materials, with the option of commercial support from industry experts to assist with applications development and commercialisation.
Let's innovate together
To find out more about how we can work together, please enter your details below.