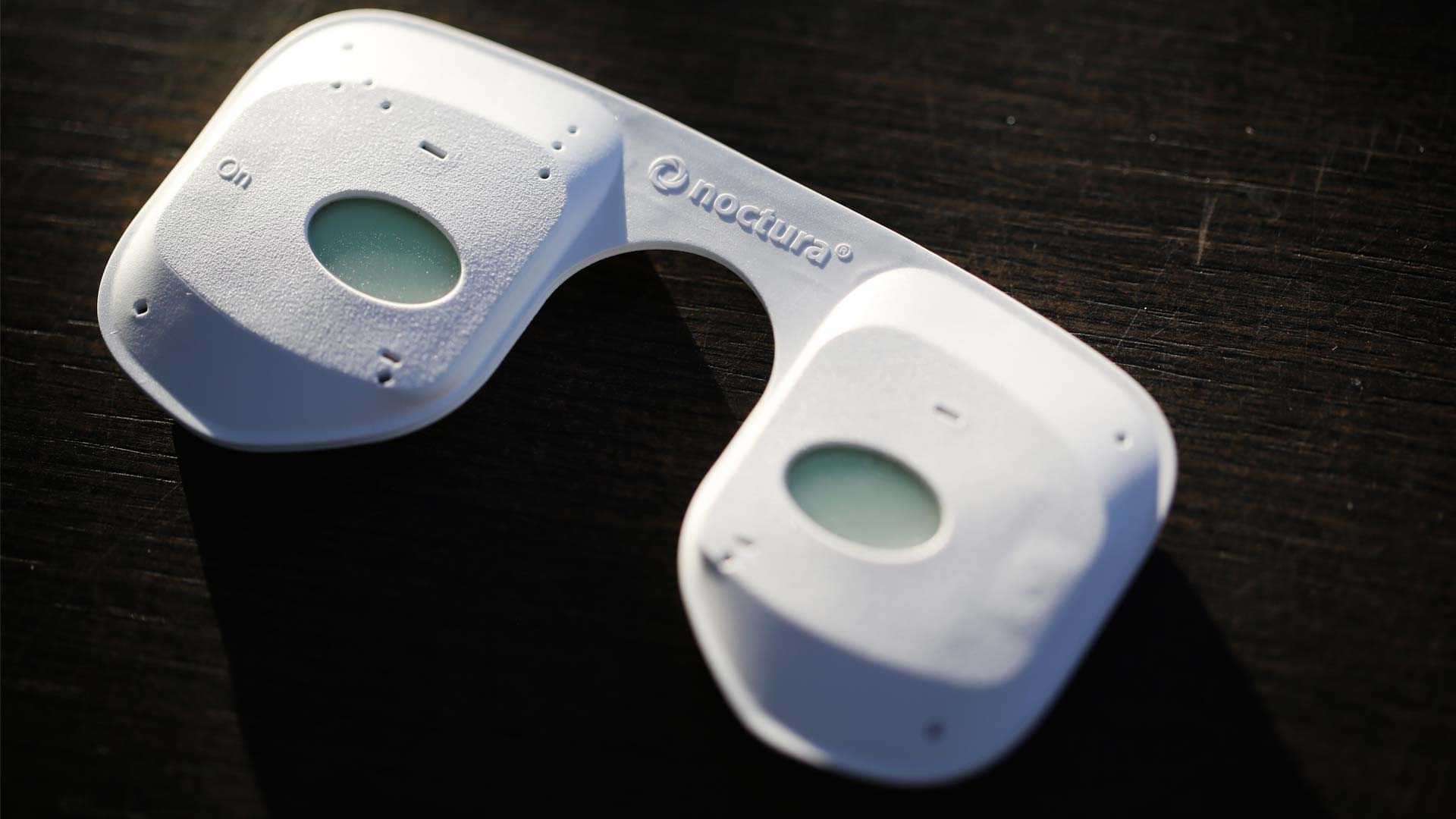 Public Trial Success for Sleep Mask Diabetic Treatment
08

Feb

2012

Founded in 2009, PolyPhotonix is a bio-photonic research company which is developing light therapy treatments for medical conditions such as macular eye disease. In just 5 years PolyPhotonix grew from being one person with an idea in the emerging area of OLED technology, to a company that had prototyped and manufactured the Noctura® 400 Sleep Mask for home treatment of diabetic retinopathy. The mask has completed a number of rigorous clinical trials to prove it is safe, and that it works. Follow on trials are underway in over 30 NHS hospitals across the UK in order to test other points in the care pathway, and to collect health economic data for ultimate NHS adoption.
During 2014, PolyPhotonix started selling the CE-certified Noctura® 400 treatment through selected optometrists in the UK. The mask now has over 350,000 hours of recorded use and results seen by patients receiving the mask privately have been extremely promising. Go to www​.noc​tura​.com/​t​e​s​t​i​m​o​nials to read the stories of real patients.
Diabetic retinopathy is one of the most common causes of blindness, and growing in incidence at alarming rates. Current treatments are ​"heroic" late stage treatments involving either laser cauterisation of the retina, or intraocular injections of anti-VEGF pharmaceuticals (injections directly into the eye). Each treatment is expensive in both clinic and clinician time.
Noctura®
400

Light Therapy

Noctura® 400 is a life changing treatment, with the sleep mask being part of a monitored ophthalmic treatment for diabetic retinopathy. The mask records when it has been worn and this data can be studied alongside current monitoring methods, such as visual acuity and retinal scans, to assess and monitor a change in the disease condition. The mask will enable early-stage, preventative intervention to a larger patient group before late-stage treatments become necessary. It could save the NHS £1 billion a year.

The sleep mask is designed to be used at home. Worn at night, it delivers a precise dose of light therapy during a patient's normal hours of sleep. It comes in two parts – a plastic ​"pod" part, which is inserted into a soft cushioned fabric mask worn over the eyes. The pod contains the light sources which, when worn, emit light into the eyes through closed eyelids. The mask is programmed to administer the correct dose of light each night as part of a continuing therapy. Results from recently completed clinical trials suggest that the Noctura® 400 therapy is a game changer and will become a highly competitive and cost effective treatment for diabetic retinopathy.

PolyPhotonix is based at NETPark in Sedgefield, County Durham, and has unlimited access to laboratories in CPI's National Printable Electronics Centre, where state of the art equipment, combined with knowledge and expertise, have provided PolyPhotonix with the infrastructure and environment to turn its innovative ideas into a manufactured product. The multi-award winning company now employs over 25 staff and plans to double its workforce. Construction of a new manufacturing facility is planned at some point during the next two years. In the last twelve months PolyPhotonix has employed a dedicated member of staff to run the new Noctura Advisory Line to cope with the volume of patient enquiries. Due to company growth, the business has moved into its own premises with office and lab space, with continued support from CPI.
Let's innovate together
To find out more about how we can work together, please enter your details below.