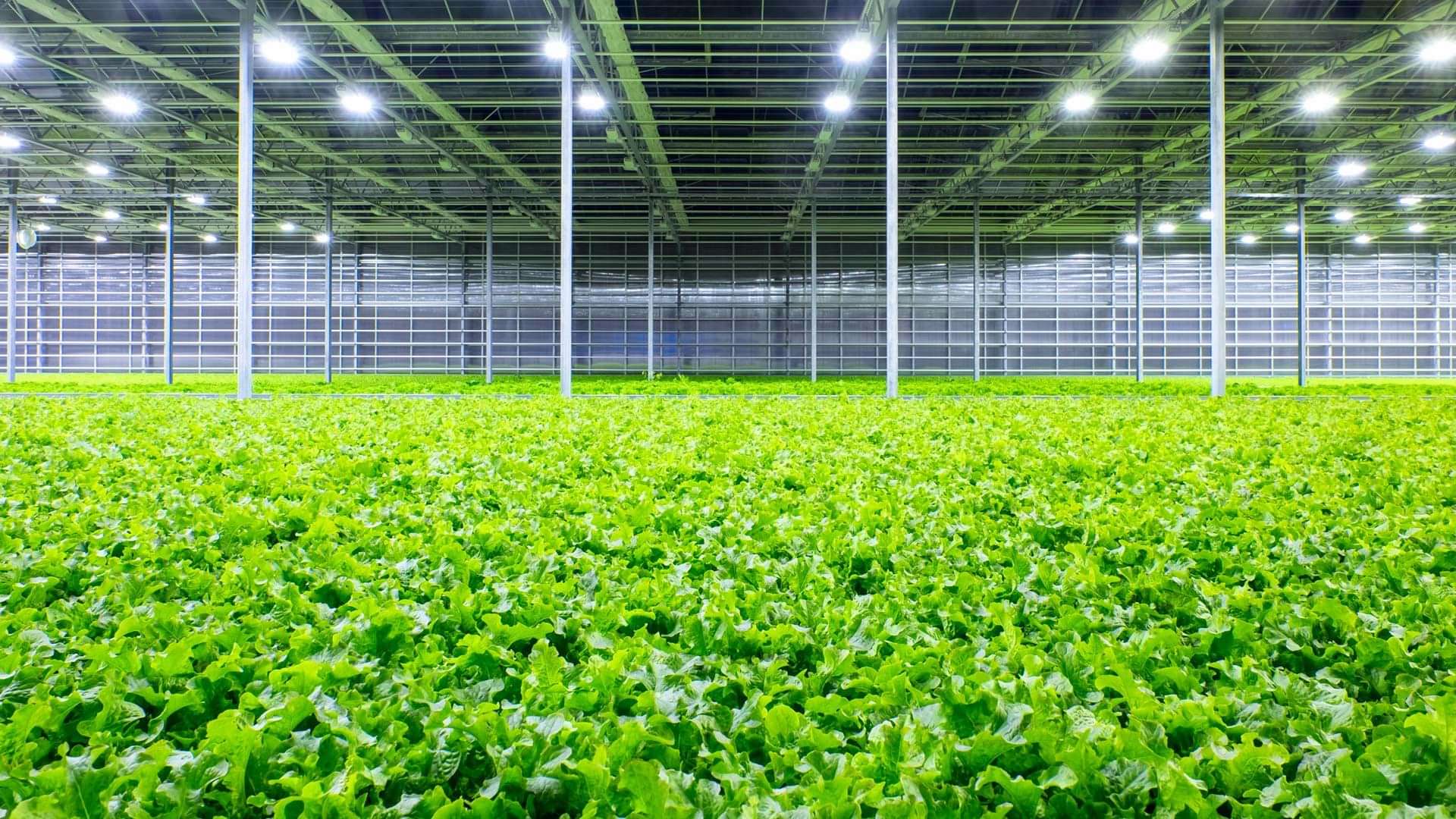 New SecQuAL consortium launches with a mission to bring the farm-to-fork ecosystem into the digital age.
25

Aug

2021

Lloyd's Register will lead a group of UK businesses to reduce waste and build consumer confidence in food supply chains through data and technology.
A group of eleven UK companies has been awarded funding by the Industrial Strategy Challenge Fund for a project designed to bring technology to the fore in the farm-to-fork ecosystem. The award is part of ​'Made Smarter Innovation delivered by UK Research and Innovation'
The SecQuAL (Secure Quality Assured Logistics for Digital Food Ecosystems) project will initially focus on the application of smart labels in pork production, in order to reduce food waste and increase consumer confidence in the food they purchase.
SecQuAL will enable a new breed of high
growth UK based innovators to develop critical and integrated technologies which support the increasing digitalisation and provenance transparency of food supply chains through the benefits of blockchain technologies. They will work alongside the established supply chain which is grappling with the added challenges and opportunities of post-Brexit international trade and the current pandemic.
Smart labels are unique digital IDs which can be attached to food, allowing it to be traced, tracked and monitored in real-time.

The technology can be applied to provide information on food provenance, monitor cold chain conditions, more accurately predict shelf-life and even enable direct feedback from consumers to producers. Smart labelling can also identify bottlenecks and inefficiencies in supply chains, as well allowing for remote regulatory oversight and compliance.
Consisting of 11 organisations including CPI, IBM with IBM Food Trust, Cranswick Foods PLC and the Food Standards Agency, the SecQuAL consortium brings together experts across technology, software and systems, food production and supply chain regulation and assurance, with the key objectives of the project including:
Innovation in food assurance technology.
Working with technology leaders to develop solutions that support digitalisation and transparency of food supply, in particular through blockchain technologies.
Effective data capture and sharing.
Developing approaches to standardise the collection and sharing of data and building platforms that deliver the right analytical capabilities.
Data integrity and governance.
Best practice and testing of data sources, formats, security and compliance.
Integration with assurance standards.
Working closely with regulators and assurance experts to ensure innovation is compatible and compliant.
A broad food sector view.
Consulting the wider food sector to address the needs of alternative food supply chains in the design of the pilot.

Commenting on the launch of SecQuAL, Stuart Kelly, Sales Director, Business Assurance, LR said:
"It is unthinkable that the assurance of our food will operate within current technological constraints in 10 years' time. Concerns about food safety, provenance, and waste, combined with expectations of low food prices, mean that supply chains will have to become smarter and more efficient. With our established expertise in the food sector and with the visibility that LR has right across the supply chain, we are in a unique position to help the food industry take this step."
Clive Stephens, Head of Research and Development at leading food producer, Cranswick PLC, said:
"Our vision is to be the world's most sustainable meat business through our Second Nature sustainability programme. To achieve this goal we need to adopt new technology and operating processes at every stage of our business, from farm to fork. We are excited to join the SecQuAL programme to improve traceability throughout the supply chain; reduce waste, especially once products leave our sites, and to utilise a tool to directly engage and educate consumers about the provenance and quality of the products they are purchasing."
Prof. Rick Mumford, Head of Science, Evidence & Research, Food Standard Agency said:
"The Food Standards Agency is delighted to be part of the SecQuAL consortium. As a modern regulator, we regularly explore innovative approaches to enhance food safety and standards. As a partner, we will get a chance to engage first-hand with leading-edge technology and evaluate the potential this might have for supporting the work we do with industry to ensure food supply chain integrity."
Luq Niazi, General Manager Global Distribution Sector & Global Managing Director Consumer Industries, IBM said:
"Trust, sustainability, authenticity and transparency are now the values embedded in the social contract between consumers, retailers and food producers. SecQuAL brings together the key players needed to improve trust across the full supply chain — from farm to fork. At the same time, there is also opportunity to reduce waste and have a lasting impact on the use of the earth's resources. Having such a high-quality group of members in the consortium means many of the bases are covered in the UK bringing a unique synergy of knowledge, technology and experience to make a difference for the food value chain."
SecQuAL is a consortium of experts across technology, software and systems, food production and supply chain regulation and assurance, which aims to digitally enable the food ecosystem, in order to improve food safety, reduce waste and strengthen consumer confidence in the food they purchase and consume.

The consortium members are:
1. Lloyd's Register. A world leader in food safety, traceability and sustainability assurance. We offer tailored technology-enabled solutions and services across global supply chains.
2. PragmatIC Semiconductor Ltd. A world leader in ultra-low-cost, flexible integrated circuits (FlexICs), which will be used in the SecQuAL smart labels to provide item-level traceability via radio frequency identification (RFID) and enable consumers to interact directly with product packaging. PragmatIC's FlexICs extend the proven use of RFID into cost-sensitive mass markets such as food and drink where billions of items are produced every day.
3. RSK ADAS. We work closely with the industry to provide data-driven solutions for all parts of the horticulture fresh produce supply chain.
4. IBM. IBM Food Trust™, which IBM will bring to the consortium, is built on blockchain, benefits all network participants with a safer, smarter, and more sustainable food ecosystem. The digitisation of transactions and data provides a more efficient way of working across the supply chain, including growers, processors, shippers, retailers, regulators, and consumers.
5. Advanced Material Development (AMD). Leaders in the field of cutting-edge Materials Science. We specialise in research and development into 2D nanotechnologies and material solutions to develop and commercialise unique solutions such as RFID inlays and Time Temperature Indicators, based on our carbon-only conductive inks and photonic crystal technology platforms, respectively.
6. BlakBear. BlakBear tells you how fresh your food is. We replace shelf-life on fish and meat with a sensor that actually knows. Founded by scientists from Imperial College, we sell freshness sensors and a cloud API, to improve quality control, reduce rejections and cut food waste from producer to consumer.
7. Centre for Process Innovation (CPI). CPI is an independent research and technology organisation. CPI supports SMEs and large enterprises to commercialise their products, processes, and services operating across a broad range of technologies from concept to market, providing business support and technology development. CPI will help the SecQuAL tech team embed their technology into labels/​tags and develop processes for upscaling to commercial volumes. CPI will also provide a lasting legacy for SecQuAL in establishing a testbed for future development of IoT tags and labels for supply chain applications.
8. Consus Fresh Solutions. A market leader in software systems for food processing and packing operations, specialising in traceability, supply chain management and quality assurance.
9. Cranswick PLC. One of the UK's leading food producers specialising in a range of high quality, fresh food including pork, poultry, convenience and gourmet products to UK grocery retailers, the food service sector and the other UK and global food producers from 16 well invested sites across the UK. As a diversified business with a fully integrated supply chains, it is our purpose to feed the nation with authentically made, sustainably produced food created with passion.
10. CCL design. The world's leading manufacturer of printed, decorative and functional products for Automotive, Electronics and Industrial markets. CCL Design helps embellish a brand by making products more functional, decorative, competitive and sustainable by applying a unique range of capabilities to solve design challenges from our innovation centres and manufacturing sites in Asia, Europe and the Americas.
11. Food Standards Agency. The independent government department working to protect public health and consumers' wider interests in relation to food in England, Wales and Northern Ireland. Our mission is food we can trust.
Let's innovate together
To find out more about how we can work together, please enter your details below.