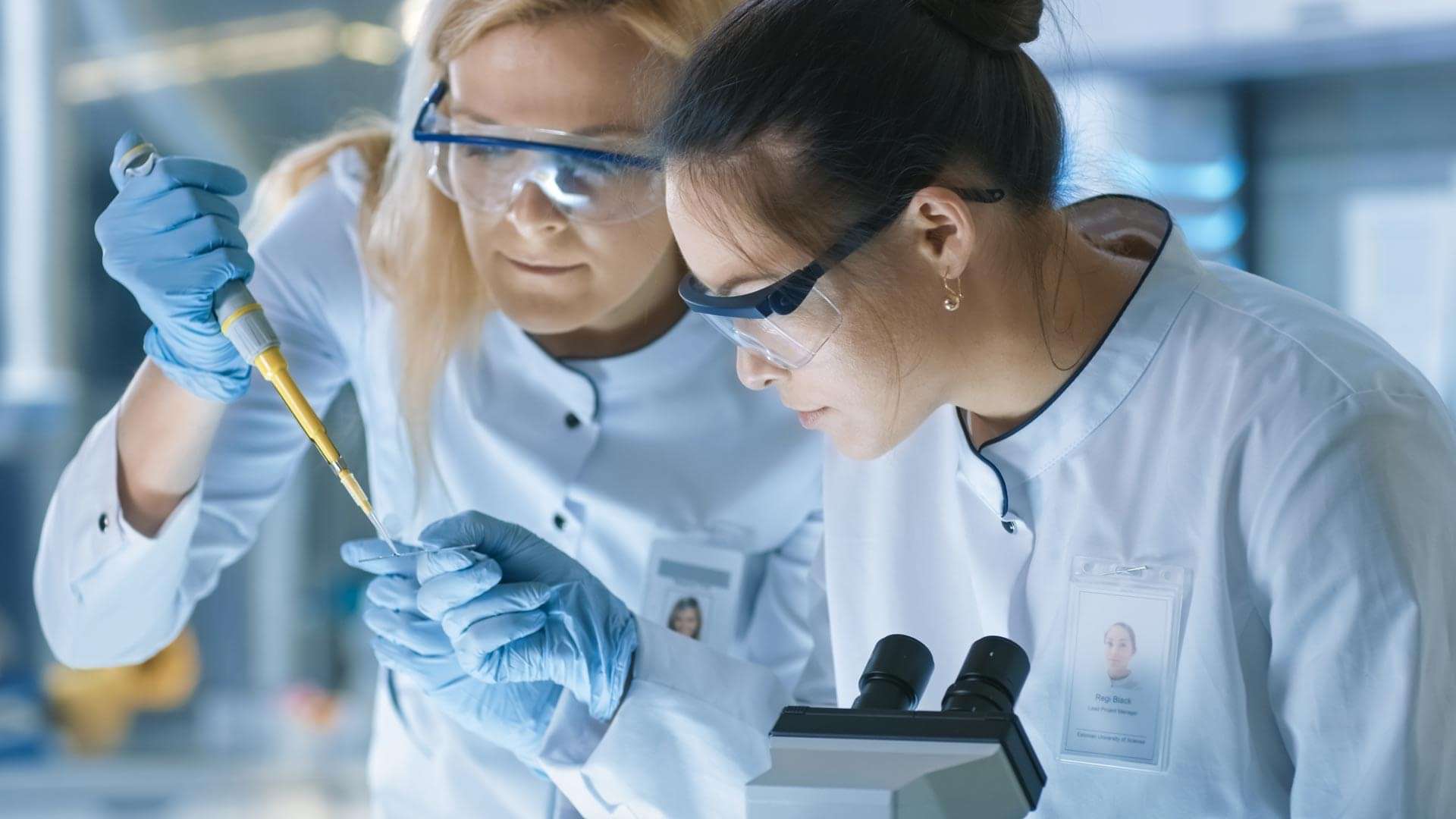 Collaboration Aims to Accelerate Delivery of Biotherapeutics
03

Jan

2018

The Centre for Process Innovation (CPI) is working on a collaboration to develop a novel analytical platform aimed at improving the rapid analysis of the glycosylation profiles of biotherapeutics.
The consortium brings together the expertise and resources of CPI, GlycoSeLect UK Ltd, ForteBio Pall Life Science and Allergan Biologics Ltd, to address the need for new glycoanalytical approaches to meet the needs of the growing biotherapeutics market (including novel molecules, biosimilars and biobetters).
Biotherapeutics have been shown to be highly effective in the treatment of diseases ranging from cancer to rheumatoid arthritis
More than two-thirds of biotherapeutics are glycosylated proteins, which includes the therapeutically important category of monoclonal antibodies.
However, the development and manufacturing of these potentially life-changing treatments carries a high risk of failure and is technically challenging and expensive.
Characterising the profile of glycosylation on molecules is a key product quality attribute of a glycosylated proteins, and is important in delivering an efficacious product to the patient.
This project, which will be hosted at CPI's National Biologics Manufacturing Centre, in Darlington, uses GlycoSeLect's glycosylation recognition technology and ForteBio Pall's biosensor-based analytical platform technology to create a novel glycoanalytical platform.
The platform will enable simplified, rapid, high-throughput and cost-effective characterisation and monitoring of the product throughout the development and manufacturing processes.
Allergan, a leading biotherapeutics manufacturer, will play a critical role in evaluating the platform and demonstrating its value in the development of these important therapeutic products.
The new glycoanalytical platform will produce a credible alternative to current liquid chromatography and mass spectrometry-based methods for biopharmaceutical companies and CMOs/​CROs during product development, characterisation and manufacturing.
The innovative platform will reduce costs and accelerate product development pipelines, enabling greater process monitoring and helping to reduce the risk of failure in development and manufacture.
"CPI is delighted to be working with GlycoSeLect UK Ltd, ForteBio Pall Life Science and Allergan Biologics Ltd on this project which will develop a novel analytical approach to rapidly analyse an important quality parameter for biotherapeutic proteins. Developing a simple, rapid and high throughput glycoanalytical method moves us further along the path to streamline development and manufacture of biotherapeutic proteins contributing to lower costs and faster development" said Dr John Liddell, CPI senior scientific advisor.
"GlycoSeLect is delighted to continue its collaborations with CPI including our partners in Allergan and ForteBio Pall. This project will validate our RPL technology as a first pass, efficient and cost-effective analytical tool for the characterisation of biotherapeutics increasing the efficiency of their development as efficacious products" said Robert Dunne, chief executive at GlycoSeLect.
"Allergan Biologics Ltd is excited to work with GlycoSeLect UK Ltd, ForteBio Pall Life Science and CPI to explore a new avenue for the rapid assessment of product glycoforms when developing and manufacturing biopharmaceutical manufacturing processes. Variation in glycoform typically has a significant impact on the efficacy of a biological product. This technology has the potential to facilitate greater process understanding to help develop robust manufacturing process, which in turn supports the delivery of innovative new treatments to patients" said Dr Andrew Brown, associate director for process sciences at Allergan Biologics.
Notes to the Editor
About
CPI
The Centre for Process Innovation is a UK-based technology innovation centre and is part of the High Value Manufacturing Catapult. The company uses applied knowledge in science and engineering combined with state of the art development facilities to enable its clients to develop, prove, prototype and scale up the next generation of products and processes. Established to support the UK process manufacturing industry, CPI collaborates with universities, SMEs and large corporations to help overcome innovation challenges. Operating across a broad range of technologies, partners are supported at every stage; from concept to market; business support to technology development; and from scale up to supply chain intervention. CPI consists of dedicated national innovation centres that support industrial biotechnology and biorefining, printable electronics, biologics and formulation. The centres enable advancements in major markets such as healthcare, electronics, food and drink, aerospace, automotive, materials, and energy. These world leading, digitally enabled and open access facilities are available for partners to get their products and processes to market quickly with minimal risk. Utilising strong networks, CPI brings together a range of partners in the delivery of innovation projects, with a common goal of strengthening the UK's position in High Value Manufacturing.
Let's innovate together
To find out more about how we can work together, please enter your details below.