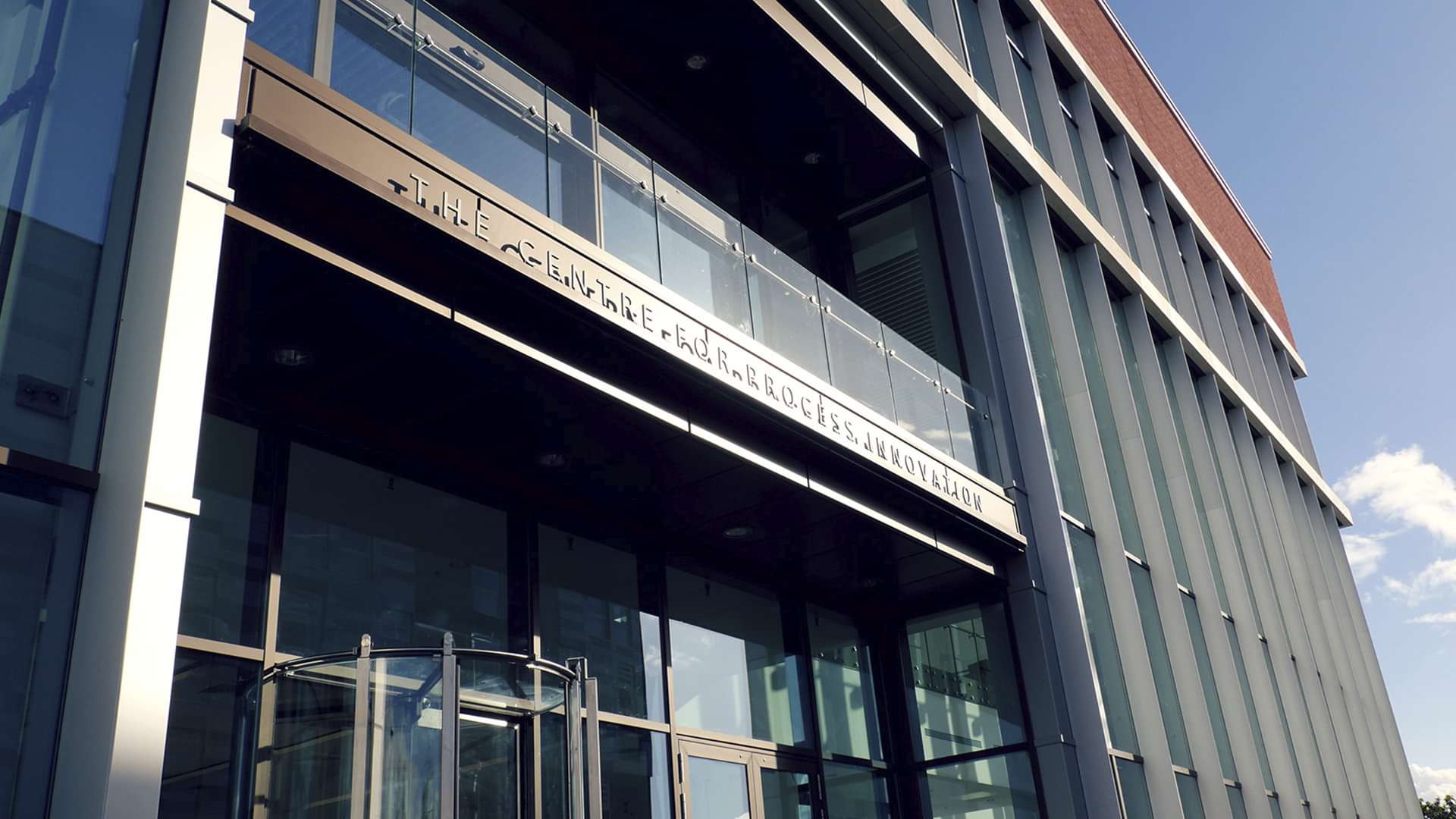 National Biologics Manufacturing Centre Launched
30

Sept

2015

The Centre for Process Innovation (CPI) has officially launched the new £38m National Biologics Manufacturing Centre in Darlington, Co. Durham
The new Centre was opened by Jo Johnson, Minister of State for Universities and Science and Steve Bagshaw, CEO of Fujifilm Diosynth Biotechnologies. The new Centre will provide companies with open access facilities and expertise to help them develop, prove and commercialise new and improved processes and technologies for biologics manufacture.
Biopharmaceuticals are medicines produced through biotechnology which represent the cutting-edge of biomedical research. They are delivering significant advances in healthcare with completely new medicines being developed for serious illnesses, including cancer, blood conditions, auto-immune disorders such as rheumatoid arthritis, and neurological disorders like multiple sclerosis. The use of biotechnology can also facilitate the development of the next generation of personalised medicines for specific diseases and patient groups.
The National Biologics Manufacturing Centre was announced in 2012 as part of the UK strategy for Life science. The Strategy outlined a vision for the UK to be a global leader in the life science sector. The £38m investment was made by the Department for Business Innovation and Skills through InnovateUK.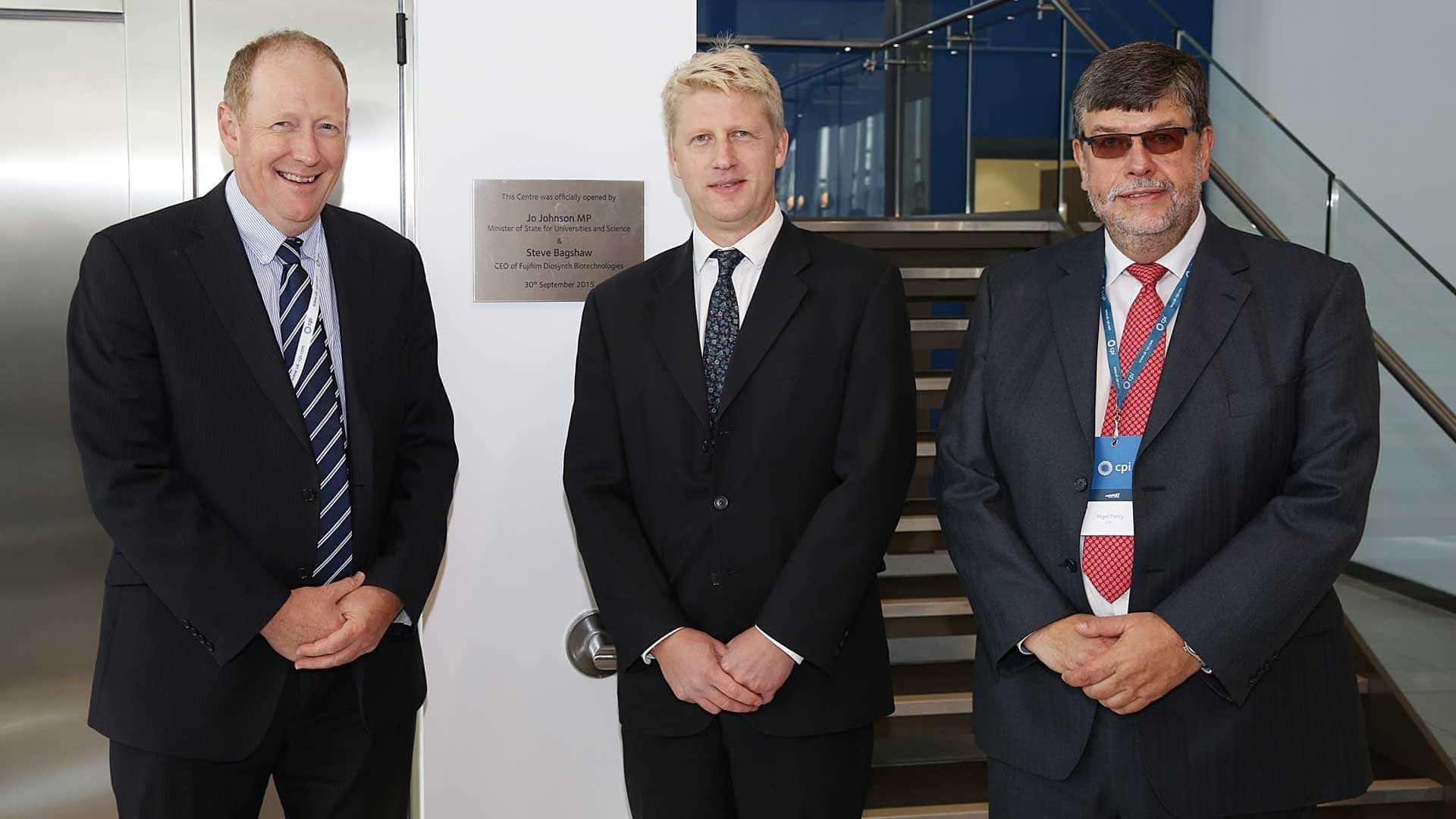 "

We want the

UK

to be the best place in Europe to innovate which is why we have invested in this new Centre to capitalise on the North East's expertise in medicines manufacturing and strengthen the

UK

's position as a global leader in life sciences. As part of our successful Catapult network, the Centre will bridge the gap between business and academia and help to turn great ideas into commercial reality."
Jo Johnson — Minister of State for Universities and Science
"

The National Biologics Manufacturing Centre will provide a valuable resource for the biologics sector in the

UK

. The Centre will help the

UK

capture more of the expanding global market in high value, high quality manufacture of biologic medicines and make an important contribution to equipping the

UK

workforce to meet the challenges faced in this sector."
Steve Bagshaw — CEO of FUJIFILM Diosynth Biotechnologies
"

The launch of the National Biologics Manufacturing Centre will significantly increase the

UK

's manufacturing capability in biologics and strengthen the

UK

's position as the location of choice for life science companies. This open access facility will enable companies to test and trial new ideas cheaply and quickly with minimised risk, allowing new innovative medicines to reach the market faster and provide improved care for patients and better opportunities for businesses

Nigel Perry — CEO of CPI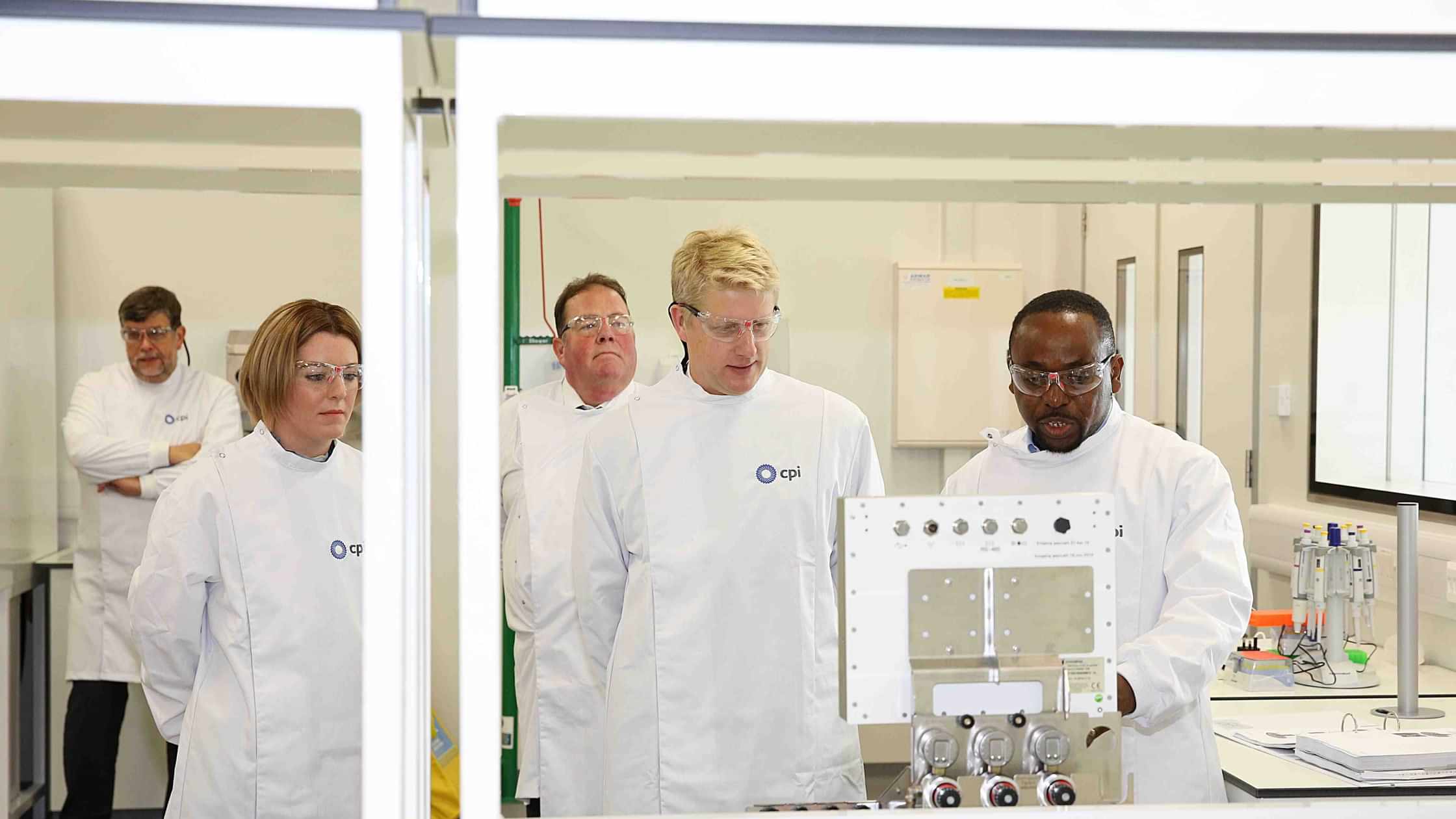 "

CPI

is supporting the commercialisation of research by promoting collaboration with industry across the supply chain, from research through to manufacture and clinic. Utilising the new Centre we will help companies to commercialise ideas and take them to market faster and with less risk. We are already underway with a number of projects which are helping

UK

companies prove their technologies in an industrially relevant environment"
Chris Dowle — Director of Biologics at CPI
"

This new biologics manufacturing facility will be an important addition to

CPI

's world-class capabilities in high value manufacturing. It will also work closely with our ground-breaking three healthcare Catapults and keep the

UK

at the forefront of a sector we have long excelled in."
Ruth McKernan — Chief Executive of Innovate UK
CPI is the process industry element of the UK government's High Value Manufacturing Catapult – the network of technology and innovation centres tasked with stimulating growth within key manufacturing sectors throughout the UK. CPI works with industry, academia and the public sector to develop, prove, prototype and scale up the next generation of products and processes.
Let's innovate together
To find out more about how we can work together, please enter your details below.
CPI is your innovation partner to make your ideas a reality.