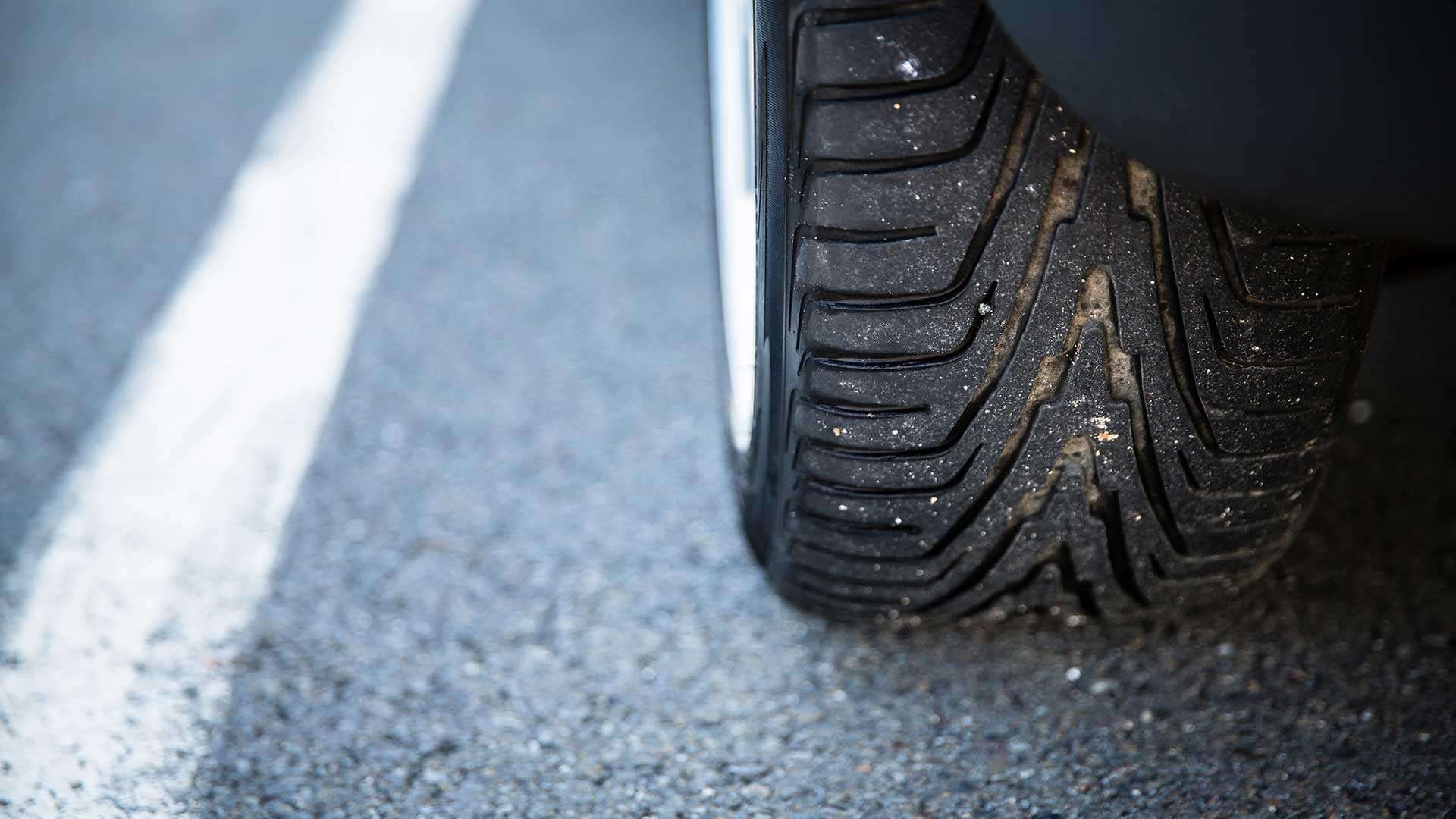 Intelligent tyres that reduce carbon emissions
30

Mar

2017

Innovative Tyre Management System technology to enable intelligent tyres that reduce carbon emissions and improve safety
Sedgefield, UK – The Centre for Process Innovation (CPI), the UK's technology innovation provider for process manufacturing, today announced that it is collaborating with Bath University and Silent Sensors to develop a key component for the future of intelligent tyres, using piezoelectric energy harvesting, which converts mechanical motion into electrical energy. This component will be part of the innovative Silent Sensors Tyre Management System (TMS) for vehicles. The technology, which is being funded by Innovate UK, will enable the production of TPMS (Tyre Pressure Monitoring Systems) sensors that can extract energy from the tyre. These new TPMS sensors represent a vital step towards the development of tyres with fully integrated traceability and sensing features. Such intelligent tyres will enhance vehicle safety, as well as reducing carbon emissions and fuel costs.
Regulations within the automotive industry have tightened and there is a higher number of light and heavy-duty vehicles on the roads today than ever before. Consequently, there is an increasing demand for fleet operators to monitor and reduce fuel consumption and CO2 emissions of their vehicles. Suboptimal tyre inflation negatively affects road vehicle safety, fuel consumption and carbon emissions, but regular manual tyre checks are time consuming and expensive. Operators are increasingly looking for advanced tyres with TMS technology that provides accurate, real-time data on tyre condition. The global market for tyre pressure monitoring systems (TPMS) hit $7.59 billion in 2016, according to a report by Persistence Market Research (PMR) and will continue to grow at 6.7% CAGR until 20241. The collaboration between CPI, Silent Sensors and Bath University will meet this growing need.
Silent Sensors – which specialises in tracking and sensor technology for the ​'Internet of Tyres' – will develop energy harvesting and sensing technology to optimise tyre performance via the new TMS. Data from the tyre sensors will be used at the edge of the Internet of Things network to give vehicles the reflexes needed to stay safe and efficient; the data will also be fed into the cloud for analytics and transactional requirements such as carbon trading or paying by the kilometre. ​"The Intelligent Tyre is our goal in the next two years and the piezoelectric materials that Bath University has developed show great promise," said Marcus Taylor, CEO and Co-Founder of Silent Sensors. ​"Within our TMS tyre sensors we have energy harvesting and storage, micro-controllers, short range radio and sensor arrays that will enable future autonomous vehicles to use their tyres to detect information about the environment. Our partnership with CPI ensures that we will be able to scale up as demand in the market for these components grows – as it inevitably will in the next five years."
Professor Chris Bowen, University of Bath, stated ​"We will explore a range of piezoelectric materials and composite systems to covert mechanical vibrations and strains into electrical energy for intelligent tyre sensors. The ability to harvest energy from tyres can have significant benefits through reducing weight, reliance on batteries, the environmental impact and maintenance." The collaboration depends on CPI's world-class manufacturing facilities at the National Printable Electronics Centre, for the scale up and commercialisation of innovative printed electronic products. The project will involve the creation of power management and sensing devices as well as a printed kinetic harvesting element. The novel active harvesting elements will be co-developed by Silent Sensors, Bath University and CPI. The practical work includes fabrication and testing to understand the power that can be harvested, the operating temperature window and the lifetime of the EH/S transducer.
"We have the assets and knowledge at CPI to progress this autonomous and integrated sensor system from research scale to pilot production levels," said Mark Beckwith, Business Development Manager, Centre for Process Innovation. ​"We are excited to be a part of this collaboration with Silent Sensors and Bath University. By developing this specialist TMS technology for fleet operators, the potential to improve vehicle safety as well as greatly reduce carbon emissions really becomes a reality."
TPMS

market expected to hit $

7

.

6

B — News — Tire Business — The Tire Dealer's No.

1

News Source [Internet]. Tire​busi​ness​.com.

2017

[cited

28

March

2017

]. Available from: https://​www​.tire​busi​ness​.com/​a​r​t​i​c​l​e​/​

2

​

0

​

1

​

6

​

0

​

9

​

0

​

2

​/​N​E​W​S​/​

1

​

6

​

0

​

9

​

0

​

9

​

9

​

8

​

2

​?​t​e​m​p​l​a​t​e​=​p​r​i​ntart
Let's innovate together
To find out more about how we can work together, please enter your details below.