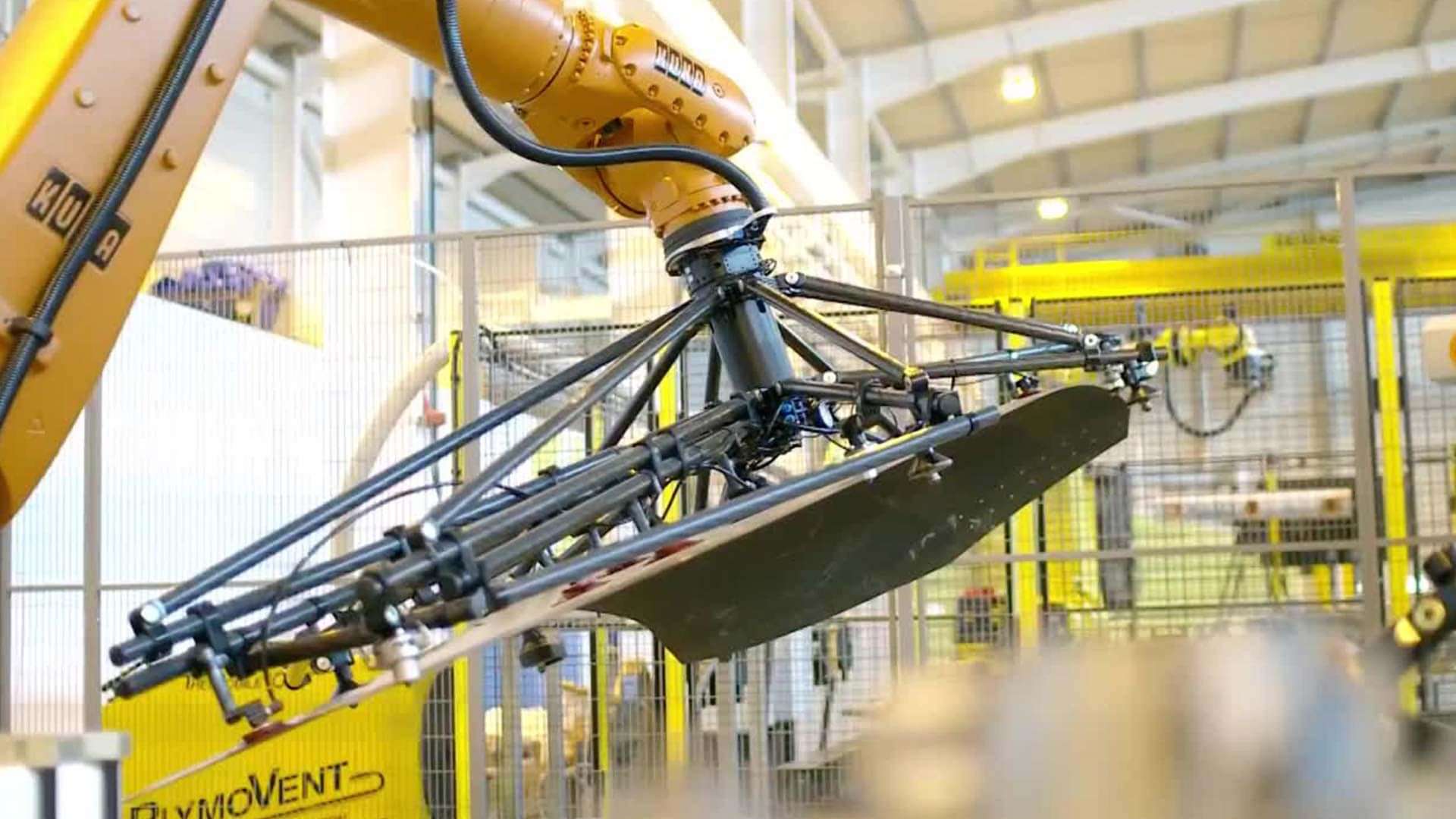 High Value Manufacturing Catapult Supervisory Board
07

Nov

2012

In 2011 CPI was named as the process element of the government's elite network of Catapult centres. This awarded CPI direct involvement in UK and EU strategy alongside substantial sustained investment to ensure our staff and facilities are at the cutting edge of product and process development.
The High Value Manufacturing Catapult, of which CPI is part of, has recently confirmed its supervisory board, the group that will help shape the future of British manufacturing.
Positions on the supervisory board have been accepted by a number of leading individuals from the worlds of academia, international business and government. Collectively they create an elite leadership group for the High Value Manufacturing (HVM) Catapult.
Commenting on the supervisory board appointment, Secretary of State for Business Innovation and Skills Dr Vince Cable said: ​"The HVM Catapult Supervisory Board has the necessary experience and skills to take this Catapult forward to help the Government to grow the economy. The Board will play a key role in making sure that we are building the groundwork for a bright future, giving businesses the confidence to develop and market new and innovative products and technologies."
Along with established chairman Bob Gilbert and CEO Dick Elsy, the HVM Catapult Supervisory Board includes:
Hamid Mughal –Executive Vice President of Manufacturing Engineering & Technology, Rolls-Royce
Hamid Mughal is an internationally acclaimed manufacturing leader with over 28 years experience in the Automotive and Aerospace Industries. During this period he has worked in a number of senior positions, culminating in his current executive position at Rolls-Royce. He passionately believes in the social and economic value of High Value Manufacturing. He is a Chartered Engineer, winner of the International Manufacturing Gold Medal and a Fellow of Royal Academy of Engineering
Professor Sir Mike Gregory – Fellow of Cambridge University, Head of the University's Manufacturing and Management Division
Sir Mike Gregory's early career was in industry. His work at Cambridge is closely linked with industry and government and he is involved in manufacturing strategy, technology management, international manufacturing and manufacturing policy. Mike led the establishment of the IfM which takes a very broad and integrating view of manufacturing from market through design, production, distribution and service with very close industrial engagement. The Institute's mission is to link science, engineering, management and economics education, research and practice to improve and innovate manufacturing and industrial systems. He is a fellow of Churchill College and of the Royal Academy of Engineering.
Joe Greenwell CBE – Chairman, Ford of Britain
Joe was appointed to the prestigious role of Chairman, Ford of Britain, on 1st January 2009, and has been president of the UK Automotive industry's Trade organisation, the Society of Motor Manufacturers and Traders. Prior to his appointment to these positions, Joe Greenwell was Vice President, Government Affairs, Premier Automotive Group and Ford of Europe, where he was responsible for developing and co-ordinating Ford Motor Company's strategy with Government and other official bodies in the European region. He was also Chairman and CEO of Jaguar and Land Rover. He was awarded the CBE for services to the Automotive Industry in the Queen's birthday Honours list in June 2011.
Graeme Armstrong – Member of Executive Board Research, Development and InnovationAkzoNobel
Graeme is a leading chemist, with a BSc in Chemistry and a PhD in Inorganic Chemistry from the University of Newcastle. He has a distinguished career, holding senior positions at Unilever and JohnsonDiversey, where he was regional president in the EMEA. He joined AkzoNobel is 2008, where he lead the company's Research Development and Innovation function. He is a chartered chemist, Chairman of Chemistry Innovation UK, a Fellow of the Royal Society of Chemistry and a former non-executive director of the government's Technology Strategy Board.
Juergen Maier – Managing Director, Siemens UK
Juergen Maier is the Managing Director of Siemens UK and Ireland Industry Sector, a leading global supplier of industrial plant and software, manufacturing automation and drive technologies to industrial customers across the UK. In the UK this activity represents a business volume of around £600 million and employs around 2,000 people. Juergen is passionate about the UK rebalancing its economy and supports a number of UK wide initiatives in support of Manufacturing and engineering skills including Board Membership of the Sector Skills council SEMTA and of the EEF, The Manufacturers' Organisation and championing various Government initiatives such as ​'Make it in GB'. He also holds a Non Executive Director role for a SME manufacturing company called International Innovative Technologies based in Gateshead. Born 1964 in Germany with Austrian nationality, he came to the UK in 1974.
Will Barton – Head of Manufacturing, Technology Strategy Board
Will Barton joined the TSB in July 2009 as Interim Head of Technology and moved to his current role as Head of Manufacturing in July 2011, where he has also been responsible for establishing the UK's first Catapult centre in High Value Manufacturing. He has a career in chemistry spanning four decades with senior private sector roles in Europe and the United States. In 2005, Will changed course, moving back to Oxford to take on the role of Interim CEO of Oxford Catalysts, working with the founding academics to spin out the Company from the University. Will has a BA and D Phil in Theoretical Physics from Oxford, is a Fellow of the Royal Society of Chemistry, a Member of the Institute of Directors, a Non Executive Director of the Chemical Industries Association, and has a Certificate in International Business General Management from INSEAD.
"I am delighted and privileged to have been able to assemble such a strong board around myself and the new CEO Dick Elsy," said Bob Gilbert Chairman of the HVM Catapult. ​"Together we will now focus on delivering the objectives of the Catapult, which ultimately aims to reinstate Britain as a world-leader in manufacturing, and increase the industry's contribution to the UK balance of payments."
Let's innovate together
To find out more about how we can work together, please enter your details below.