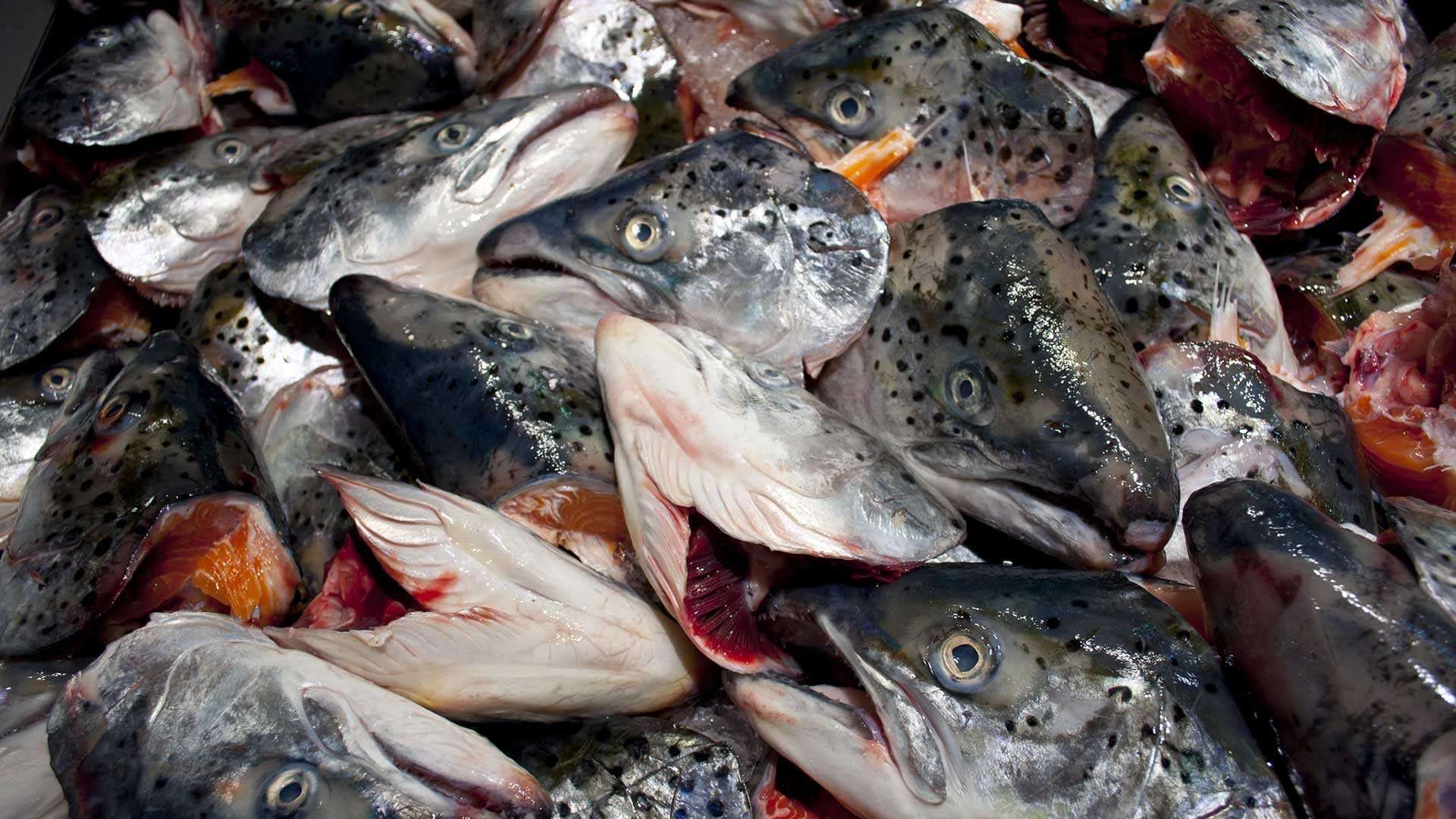 Chemical production through bioprocessing of fish waste
27

Sept

2012

A project led by The Centre for Process Innovation (CPI), in partnership with Norway based Marine Bioproducts AS (MB), is to examine the commercial viability of the use of marine derived peptones in the production of high value products through the use of fermentation
The project, referred to as MarineIB, began in April 2012 and seeks to establish new supply chains for the production of high value chemicals, delivering a cost-effective, bio-based solution with improved performance in the market place.
The process utilises co-products of fishing and aquaculture, in this case the peptones used in the study are produced from sustainable marine aquaculture as a co-product from the Norwegian salmon processing industry. MB peptone is manufactured via an enzymatic hydrolysis method, which represents a cleaner, more efficient alternative to acid hydrolysis.
Through their patented process – continuous enzymatic hydrolysis – water and enzymes are added to fish raw material to solubilise proteins, release the oil and allow the removal of the bones.
Aside from the creation of a new range of biobased products, the Marine Bioproducts approach also addresses the growing environmental problems associated with the world's fishing industry. MB established a commercial operation based on the sale of pet and livestock feed – at the lower end of value chain, but has the potential to develop a marine peptone for the fermentation market – the higher end of the value chain.
The industrial fermentation products market is estimated to reach $22.4bn by 2013; the MarineIB project will quantify the value proposition of the peptone within this market.
There are currently around one million tonnes of waste co-products produced in Norway each year and MB can exploit these otherwise wasted marine resources such as hydrolysate (soluble protein), oil, sediment (unsoluble protein) and bones (minerals) to produce sustainable, consistent material to support the development of biobased products. This could realise an integrated marine-biorefinery between Norway and the UK, seeking to maximise value from sustainable marine resources. Consortium partners are fully engaged with the UK fish/​food processing industry in Grimsby.
CPI is carrying out a feasibility study hoping to advance the process to the next level The study will generate data that supports the case for MarineBioproduct's peptone to be a viable microbiological media component. In order to achieve this CPI has conducted growth trials and undertaken protein expression trials on a range of micro-organisms.
CPI has so far successfully demonstrated that this peptone serves well as a growth medium for a variety of industrial biotech organisms, and is particularly good for yeasts. They have already shown that the peptone can be used for growing a bacterium for the expression of a natural enzyme. Now they are about to launch into the cloning stage of the project – this will assess the peptone's ability to support expression of a model cloned enzyme.
This project is being co-funded by the Technology Strategy Board and Innovation Norway as part of a government initiative to enhance innovation in Norwegian enterprises and industry.
Contacts Helen Briggs — CPI Tel: 01642 442469 / 07920 818828 Email: helen.​briggs@​uk-​cpi.​com
Notes
About CPI
The Centre for Process Innovation is a UK-based technology innovation centre and part of the High Value Manufacturing Catapult. We use applied knowledge in science and engineering combined with state of the art facilities to enable our clients to develop, prove, prototype and scale up the next generation of products and processes.
Our open innovation model enables clients to develop products and prove processes with minimal risk. We provide assets and expertise so our customers can demonstrate the process and show it is feasible before investing substantial amounts of money in capital equipment and training. New products and processes can be proven; on paper, in the lab and in the plant before being manufactured at an industrial scale.
By utilising our proven assets and expertise companies can take their products and processes to market faster. There is no down time in production as all of the process development is completed offsite and our technology transfer teams can help you to transfer the product or process into full scale production at speed.
About Marine Bioproducts
Marine Bioproducts AS / Biomega AS is a production and research company focusing on gentle and natural processing of fresh raw materials of marine origin. Enzymatic hydrolysis is the basic concept, followed by separation steps giving high quality protein, lipid and bone derived products. The application of enzymes at low temperatures is the key to copying the biology of nature. Only in this way can we take optimal advantage of the health benefits of fish.
Although several fish species are used as raw materials, Marine Bioproducts specialises in the processing of salmonids, and the present product line includes hydrolysates, peptides, amino acids, digested protein meals, minerals and oil from fresh (human grade) co-products from salmon.
New products are added regularly to offer our customers a wider selection of marine ingredients. Some products are developed on demand from customers, or in cooperation with customers, while others are solely developed by Marine Bioproducts / Biomega.
Let's innovate together
To find out more about how we can work together, please enter your details below.