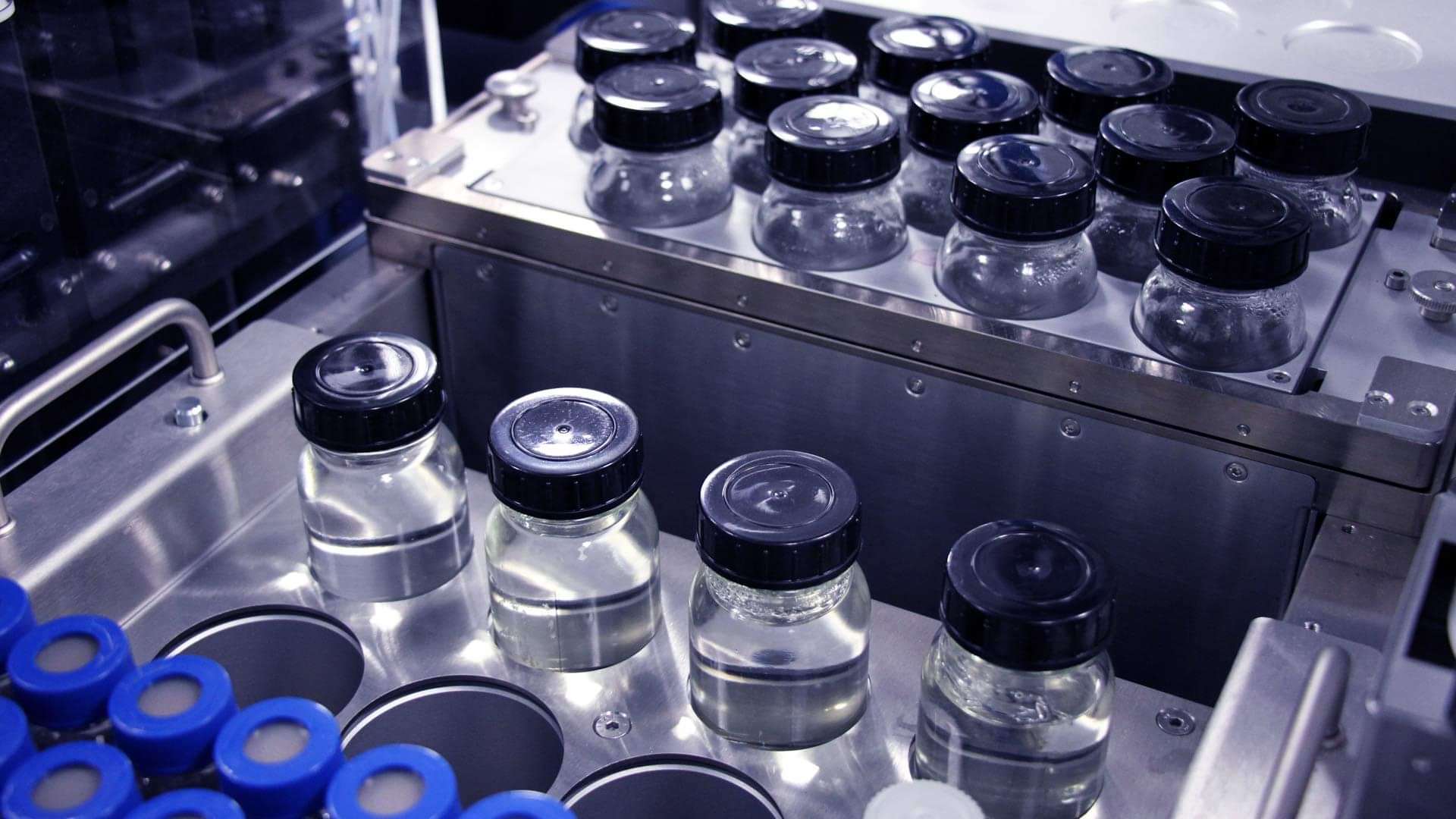 High throughput formulation capability comes to
CPI
18

Jan

2017

CPI is further building its capability in High Throughput Experimentation (HTE) with the addition of state-of-the-art equipment at its National Formulation Centre laboratories in Sedgefield.

High throughput approaches provide a quick and convenient approach for screening of a wide range of formulation space.
The extensive CPI HTE offering enables end to end high throughput campaigns to be realised. Campaigns begin with an initial design of experiments, moving to safe handling and dispense of a wide range of materials, on and offline mixing, characterisation of liquid formulations, application to substrates, cure and monitoring of cure behaviour, testing of final material properties linking to key product attributes and finally data analytics and modelling to optimise the ideal formulation for a given application.
New additions to the centre's existing high throughput equipment include a Chemspeed Formax and a Chemspeed Swing; automated formulation and platforms capable of dispensing, mixing and characterising liquid and powder formulations such as detergents, personal care products, inks, and paints and coatings, to name but a few. Thermostatically controlled formulation vessels allow a variety of process conditions to be explored simultaneously, whilst online characterisation techniques include an integrated rheometer and viscometer, NIR and particle sizing probes.
To analyse the turbidity of liquids and the stability of suspended particles over time, CPI has invested in a Turbiscan unit with the capability to analyse up to 54 samples at a time, detecting sedimentation and creaming processes. In addition to this, a LUMiSizer for the study of accelerated sedimentation and will provide clients with a wealth of data on product performance. A 96 position auto-sampler has been added to the centre's existing DSC instrumentation which further expands capability to study cure processes as part of high throughput workflows.
Equipment is currently in the process of being installed and commissioned at CPI's facilities in NETPark, Sedgefield, and will be up and running for use in both private and publicly funded projects in the new year.
By investing in this equipment, CPI is making High Throughput capability available to UK companies of all sizes, enabling them to investigate a much broader range of formulation possibilities more rapidly and with much less waste in the development process. By utilising this equipment alongside CPI's industrially relevant expertise companies can interrogate large datasets and quickly determine the optimum formulation for their product with less risk and less waste.
Director of CPI's National Formulation Centre Graeme Cruickshank said: > ​"Our strategy is to enable UK companies to learn small, fast and thoroughly. Investment into high throughput experimentation platforms such as these will help to generate large datasets about optimum formulations and pave the way to developing predictive models, in turn driving efficiency and productivity in the product development process."
Let's innovate together
To find out more about how we can work together, please enter your details below.