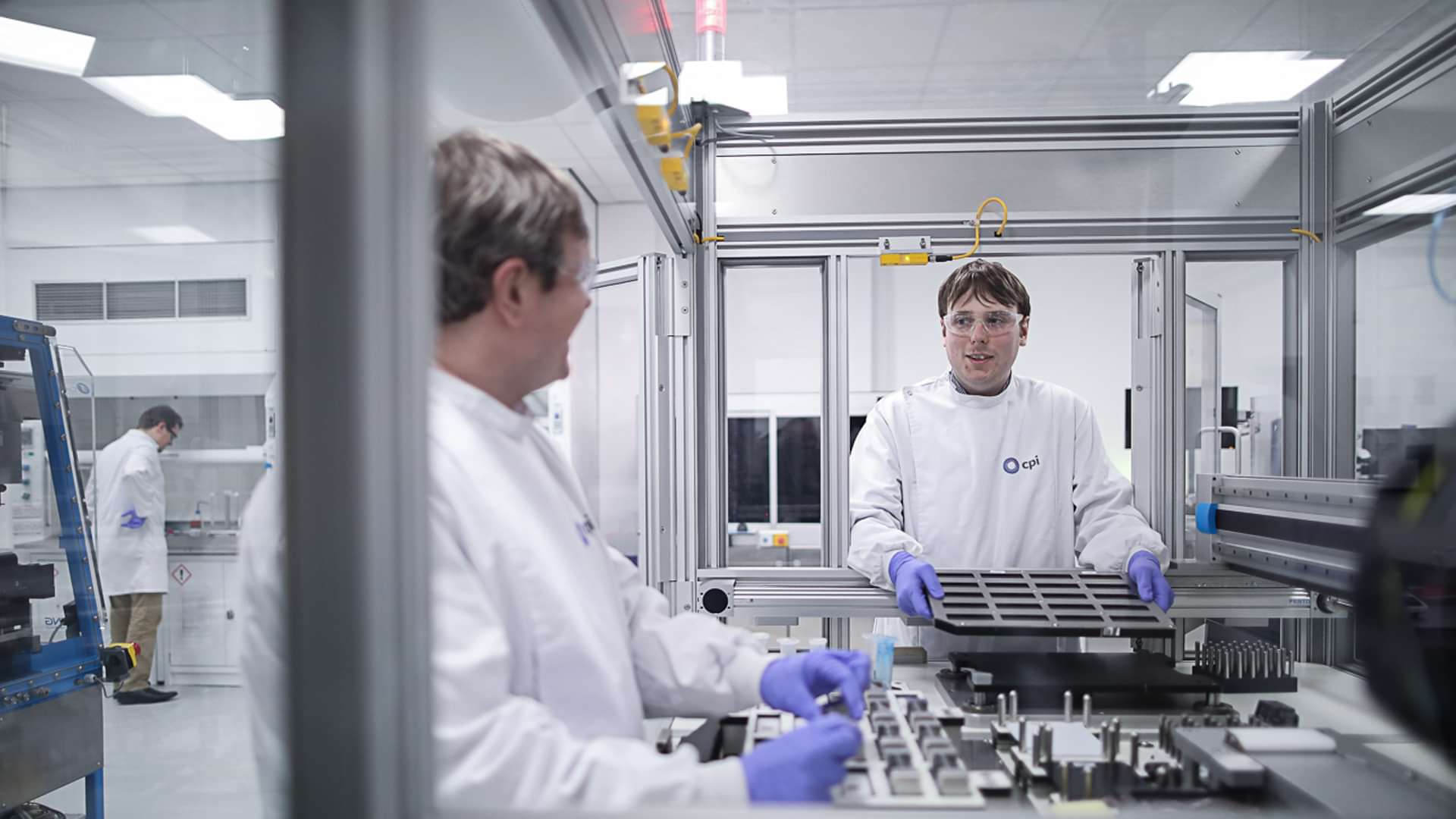 GO

Membranes project develops low-cost water purification system using graphene oxide-based coating technology
03

Mar

2021

CPI, an independent technology innovation centre and founding member of the High Value Manufacturing Catapult, today announced the completion of a collaborative project with G2OWater Technologies (G2O), Unilever, and William Blythe.
The GO Membranes Project has successfully developed a scalable process using graphene oxide to purify water for use in next generation point-of-use water purification systems.
Despite the UN's declared Human Right to Water Policy, almost 30% of the world's population does not have access to safe drinking water. The development of membrane filters is critical to water purification systems and can offer a means of addressing the global challenges of poor water quality, pollution of aquatic surface water sources, and water scarcity. However, overcoming the inherent limitations of conventional membrane materials in order to purify contaminated water at a low cost, while retaining high water flux, is necessary to provide the next generation of water purification systems.
G2O has developed a graphene oxide-based coating technology that shows improved separation of contaminants when compared with uncoated membranes. The technology allows filtration of material, such as salts, at a low-cost base; a process that would normally require more complex solutions which may not be available or affordable to poorer consumers.
During the three-year GO Membranes project, CPI worked with partners to develop an industrially-scalable process by developing a graphene oxide-based formulation, compatible with existing coating methods suitable for membranes. CPI's expertise in formulation and printed electronics was key to proving the scalability of the coating process.
CPI also created prototype modules using these membranes to allow the consortium to validate its improved performance and to benchmark it against incumbent systems.
Tony Jackson, Director of Formulation at CPI, said:​"We are delighted to have played our part in such an important project, which has the potential to address one of the world's pressing problems – access to clean drinking water. By developing key improvements to existing technology, we have demonstrated that UK innovation can not only help people locally, but also in the wider world."
Let's innovate together
To find out more about how we can work together, please enter your details below.