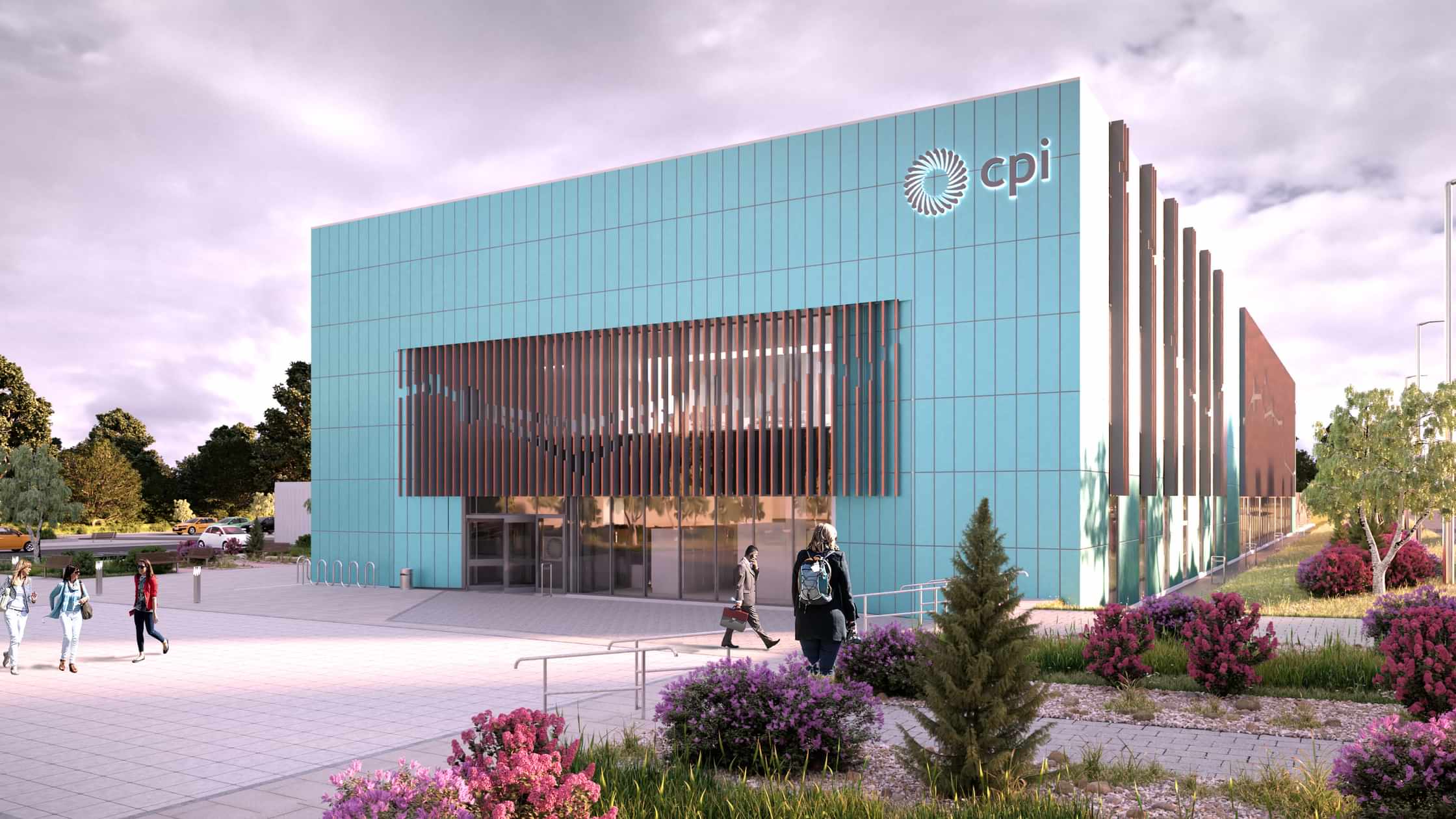 Gericke becomes a partner in the Medicines Manufacturing Innovation Centre to advance pharmaceutical manufacturing
20

Jan

2021

CPI and the founding partners of the Medicines Manufacturing Innovation Centre have today announced the signing of an agreement with Gericke AG, making it a partner in the collaboration.
This partnership will draw on Gericke's extensive experience in powder processing equipment and systems to support the Centre's flagship Grand Challenges, which are advancing pharmaceutical manufacturing.
The Medicines Manufacturing Innovation Centre is a collaboration between CPI, the University of Strathclyde and founding industry partners, GSK and AstraZeneca with funding provided by Scottish Enterprise and UK Research and Innovation. The Centre aims to address challenges and maximise efficiency within the pharmaceutical supply chain through a series of ​'Grand Challenges'. The first of these, Grand Challenge 1 (GC1), focuses on the development of an innovative continuous direct compression (CDC) platform, which will help enable oral solid dosage medicines to be formulated more robustly and efficiently.
Gericke, a specialist in powder processing solutions, will help accelerate Phase 1 of GC1, whilst minimising costs and significantly reducing risk. As the first supplier of continuous blenders to the pharmaceutical industry in the early 2000s and a provider of value-added systems to companies globally, Gericke will offer the Centre crucial expertise in end-to-end technology solutions for powder processing, vital for the development of continuous tablet manufacturing. Gericke's network of technology suppliers will additionally support the proposed installation of an integrated, automated CDC line at the Medicines Manufacturing Innovation Centre facility in Renfrewshire, UK, enhancing its pharmaceutical manufacturing capabilities.
This new partnership will build on Gericke's existing contributions to Phase 1. This includes the provision of a highly modular and integrated system, suitable for both continuous and mini batch blending, making the machine suitable for a wide variety of products, market demands and supply chains. As a partner in the Medicines Manufacturing Innovation Centre collaboration, Gericke will provide further specialist insight and support, including high-quality testing and data generation to inform strategic decision-making and progress through Phase 1. Gericke's technological expertise will be an asset to GC1 and its goal of developing an innovative CDC platform, but also has the potential to prove invaluable in the progression of Phase 2 and future Grand Challenges.

Dave Tudor, Managing Director of the Medicines Manufacturing Innovation Centre, said: ​"We are thrilled to be partnering with a major automated technology platform supplier like Gericke and we're looking forward to building on its contributions to GC1. Gericke's wealth of expertise in automated powder processing systems and equipment will contribute to the success of our work, developing a continuous direct compression platform and advancing pharmaceutical manufacturing."
Bernhard Meir, Head of Continuous Manufacturing at Gericke, said: ​"We are delighted to have been introduced into this partnership with the Medicines Manufacturing Innovation Centre. GC1 is a very exciting project, and the skills and experience we at Gericke can provide will help to guarantee its success. This unique opportunity will allow us to work alongside key industry players and contribute to the UK's leading initiative to drive innovation in medicines manufacturing."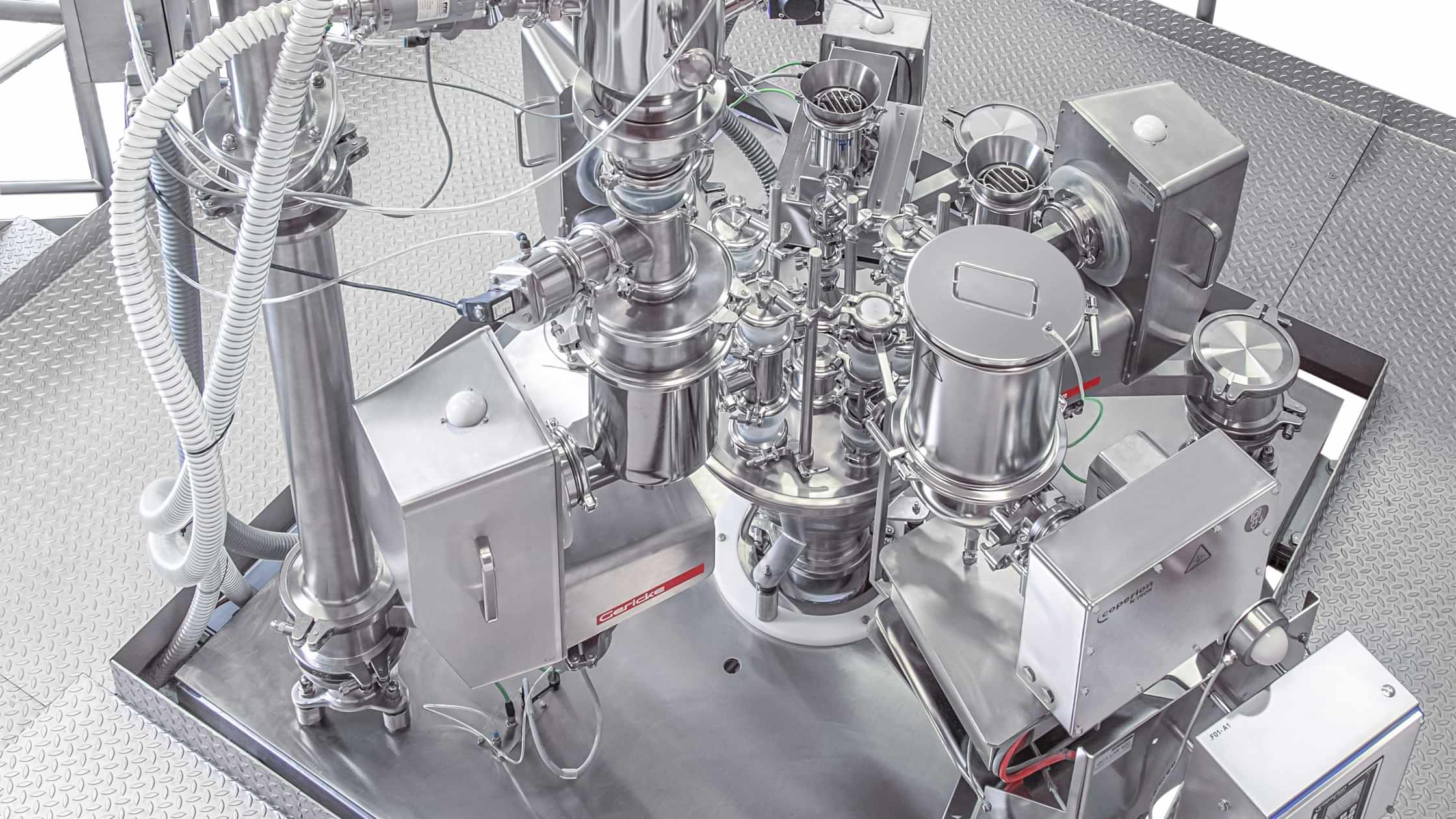 Notes to the Editor
About the Medicines Manufacturing Innovation Centre
The Medicines Manufacturing Innovation Centre was established by a collaboration between CPI, the University of Strathclyde, UK Research and Innovation, Scottish Enterprise and founding industry partners, AstraZeneca and GSK.
The consortium aims to develop the medicines manufacturing processes of the future, enabling a more agile, responsive medicines supply chain through improved manufacturing processes. It will enable new and disruptive technologies to be proven at scale in a GMP environment. This will allow the rapid adoption of next-generation processes that reduce risk, cut costs and save time, enabling a healthier society and a robust UK economy.
With a collaborative innovation culture and state-of the art facilities, the Centre will enable industry, academia, healthcare providers and regulators to work collaboratively in order to address challenges and maximise technology opportunities within the medicines supply chain.
The initial focus of the centre will be to deliver two​'Grand Challenges', with the first exploring how oral solid dosage medicines can be produced more robustly and efficiently utilising continuous direct compression. The second focuses on how these medicines can then be delivered to patients with minimal waste and maximum speed, using Just in Time manufacture and supply capabilities.
About CPI

CPI is an independent technology innovation centre and a founding member of the UK Government's High Value Manufacturing Catapult. Founded in 2004, CPI applies its years of experience across a broad range of industries to ensure that every great invention gets the best opportunity to become a successfully marketed product.
CPI's integrated approach provides its partners with a unique combination of assets, expertise and skills to drive successful innovation. With a deep understanding of innovation processes and funding, outstanding technical expertise and industry-relevant assets, CPI enables products and processes to be quickly and cost-effectively brought to market. By employing bright minds from both academia and industry, CPI helps create a bespoke team that will provide the right support, helping you to navigate the route to commercialisation while reducing risk along the way.
We form connections throughout the supply chain, bringing together investors, government organisations and academic institutions to facilitate the necessary partnerships for effective innovation. This increases productivity across industries and supports the development of next-generation manufacturing, highly-skilled jobs and economic growth for the UK.
About the University of Strathclyde
For more than 200 years, the University of Strathclyde has been meeting the needs of students, employers, industry and wider society through world-class research, teaching, innovation and enterprise. Today, as a leading international technological University, Strathclyde works side-by-side with business, industry, government and the public sector, to improve health, safeguard the future of energy supplies, set new standards in manufacturing, and pioneer technologies. Its entrepreneurial environment makes Strathclyde the partner of choice for growing numbers of organisations across the world, and has been recognised through the award of Times Higher Education UK Business School of the Year, Entrepreneurial University of the Year, and University of the Year.
About Scottish Enterprise
Scottish Enterprise is Scotland's national economic development agency. We're committed to growing the Scottish economy for the benefit of all, helping create more quality jobs and a brighter future for every region.
Follow us on Twitter at https://​twit​ter​.com/​s​c​otent and https://​twit​ter​.com/​S​c​o​t​E​n​tNews
Follow us on Facebook at https://​www​.face​book​.com/​s​c​o​t​t​i​s​h​e​n​t​e​r​prise
UK

Research and Innovation

This project has been funded by the Industrial Strategy Challenge Fund, part of the government's modern Industrial Strategy. The fund is delivered by UK Research and Innovation.

The Industrial Strategy Challenge Fund brings together the UK's world-leading research with business to meet the major industrial and societal challenges of our time. It provides funding and support to UK businesses and researchers, part of the government's £4.7 billion increase in research and development over the next 4 years. It plays a central role in the Government's modern Industrial Strategy.

UK Research and Innovation is a new organisation that brings together the UK Research Councils, Innovate UK and Research England into a single organisation to create the best environment for research and innovation to flourish. The vision is to ensure the UK maintains its world- leading position in research and innovation. For more information visit www​.ukri​.org
Let's innovate together
To find out more about how we can work together, please enter your details below.