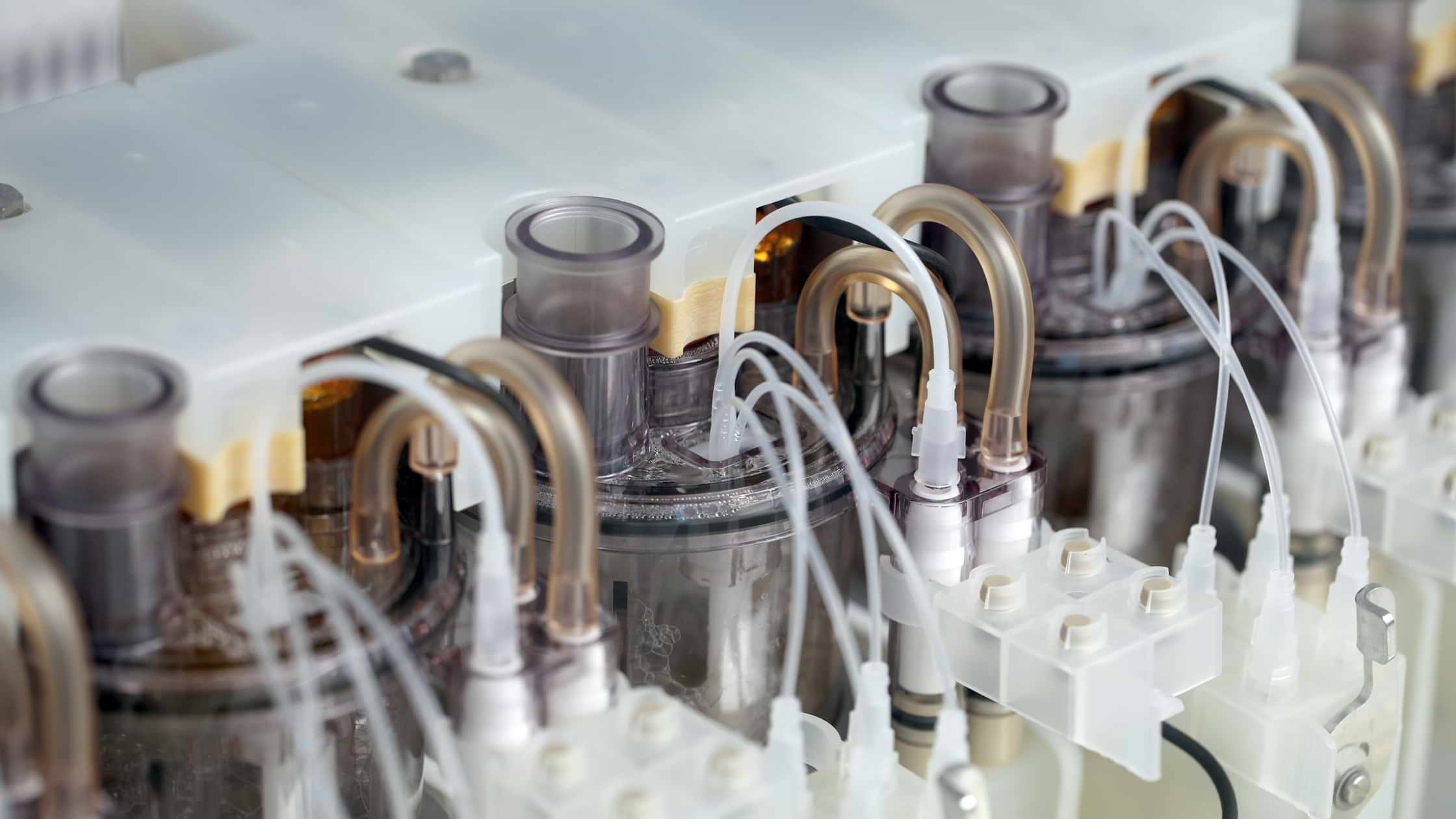 Food-grade investment sees
CPI

and Tees Valley lead the way in novel food innovation
01

Jul

2022

We've received £2 million investment from the Tees Valley Mayor and Combined Authority to create a new food-grade capability at our Wilton Centre that will help companies develop new and improved food ingredients.
Building on our recent investments to create a food-grade precision fermentation facility at the Wilton Centre, this new investment positions us and the Tees Valley as global leaders in biomanufacturing and food innovation and will create new food products and high-value jobs in the region.
Increasing global demands for food, along with growing health, sustainability, environmental and animal welfare concerns are driving emerging trends in the food, feed, and nutraceutical markets. A recent study in Nature Food revealed that food production is responsible for 37% of global greenhouse gas emissions. Of these emissions, 57% were related to the production of animal-based foods – making global greenhouse gas emissions from animal-based foods twice those from plant-based sources.
Supporting the UK Government's target of reaching Net Zero by 2050, manufacturing alternative proteins will help to reduce the environmental impacts of the food industry by up to 45%, whilst providing nutritionally valuable food that supports food security for the growing global population.
However, to keep up with ever-changing consumer demands and to drive innovation across the novel food supply chain, specialised facilities, technical expertise and advanced capabilities are needed.
Responding to this market need, the funding from the Tees Valley Mayor and Combined Authority will enable us to extend our current industrial biotechnology capabilities in Wilton, Redcar, by establishing new cutting-edge food-grade laboratories with FSSC22000 certification. The upgraded laboratories and technical development areas will enable us to support businesses with a full spectrum of food innovation projects.
Innovative companies will have access to experts and facilities for cellular agriculture, cultured meat, host-strain characterisation, and microbial fermentation, fully supported by downstream processing. Companies can also access our existing capabilities in ingredient formulation and sustainable packaging.
It supports our goal of developing a Novel Food Innovation Centre and will establish the Tees Valley as a national beacon for the process development and scale-up of novel foods, feeds and nutraceuticals.
The new facilities are expected to leverage an additional £4.2m from industry over the next 5 years by attracting new businesses to the Tees Valley, whilst contributing over £12 million to GVA and supporting 50 new and safeguarded jobs and apprenticeships.
Our new alternative protein facility in Wilton will support food production, levelling up, and the UK Government's National Food Strategy goal of increasing employment, productivity and skills across the agri-food industry.
Kris Wadrop, General Manager, said:
"This is another significant step forward for CPI and the Tees Valley to position the region as the centre of biomanufacturing in the UK. Using these new facilities CPI will support several companies from within the UK and overseas, helping to introduce real changes to our food system that will reduce its environmental footprint. It is our objective that some of these companies relocate to the Tees Valley, creating new jobs and prosperity for the local community."
Tees Valley Mayor, Ben Houchen, added:
"I'm delighted to have been able to provide funding for such an innovative and game-changing programme that once again firmly puts our region on the world map in biomanufacturing. Investment in the cleaner, safer and healthier technologies of the future is of paramount importance as our region leads the UK's ambition of being Net Zero by 2050.
"Funding of our research centres, labs and manufacturing space will help create high-quality, highly-skilled and well-paid jobs for people across Teesside, Darlington and Hartlepool for years to come."
Let's innovate together
To find out more about how we can work together, please enter your details below.