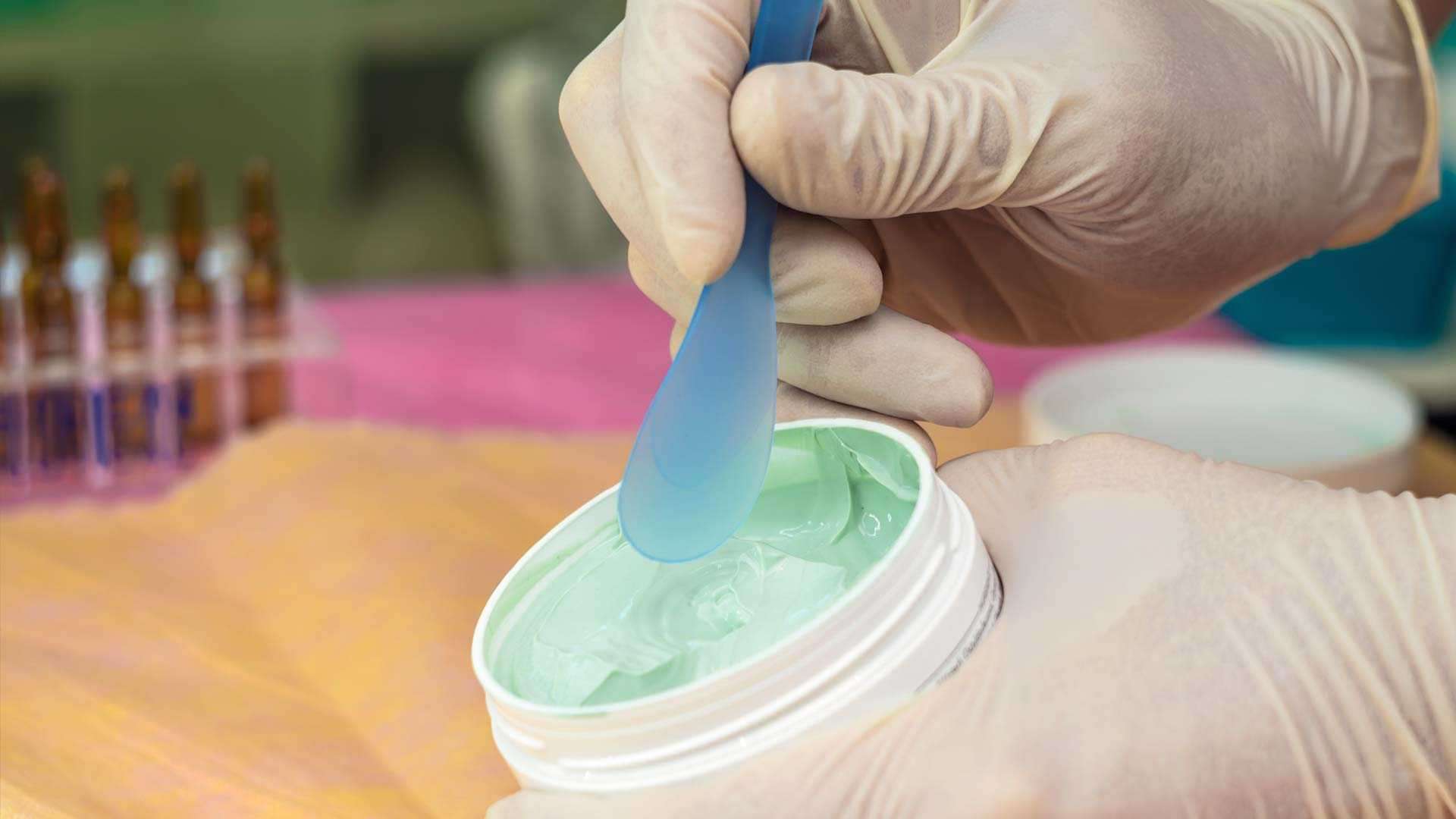 Facility to Enhance Manufacture of Formulated Liquid Product
23

Nov

2017

CPI announced that it is working with leading academics to develop a novel research infrastructure which will assist the UK formulation industry in the scale-up and manufacture of formulated liquid products. Once the development work is complete, this new facility will be housed at CPI's National Formulation Centre in Sedgefield, UK and will be available to SMEs and larger corporates active in the UK's formulation industry on an open-access basis.
In order to deliver the required product benefits to the consumer, formulated products typically comprise a large number of component ingredients: not only ​'actives' to deliver benefits, but also many other components required to deliver desired texture and shelf life. Shampoo, face cream, printing inks, paints, catalyst wash coats and yoghurt are examples of formulated liquid products that are ​"soft matter", neither classical liquids nor hard solids, requiring carefully controlled addition and mixing during manufacture. Developments in the industry knowledge of product physics and process engineering has evolved over the years, meaning the ability now exists to create more optimised and controlled manufacturing processes. Implementing this, however, is problematic as for many companies their capital assets are at full capacity and current pressures on research budgets mean the required capital investment for a test facility cannot be justified, as investment tends to be focussed primarily in product, rather than process, innovation.
The new capability being developed by the project partners will address these issues as it provides a learning test bed to enable users to learn quickly and efficiently across scales, ultimately enabling manufacturing processes that deliver product attributes which are scale-able, sustainable and economical. It will allow companies to understand and control the dynamics of scale-up and scale-down of batch formulation processes. Furthermore, it will serve as a test bed for novel sensors and process analytical tools, de-risking innovation for end-users as they can develop, validate and utilise new sensor technologies and process analytics capabilities before implementing on their own production lines, leading to the wider adoption of these cutting edge tools across industry.
The new facility comprises flexible, multi-scale processing hardware and inline measurement sensors to allow real-time monitoring of the manufacturing process, and will therefore allow researchers to make process decisions based on access to new data streams and associated non-obvious empirical insights, as well as structure-property understanding relating to manufacturability. The facility is also digitally-enabled, providing an underlying capability in monitoring and control of processes through advanced process and product characterisation, ultimately enabling manufacturing processes that deliver product attributes which are scale-able, sustainable and economical.
The project to develop the new facility is a collaboration between CPI and the Universities of Birmingham, Leeds and Edinburgh, each providing world-class research expertise in their particular fields. The University of Birmingham Chemical Engineering department has a focus on formulation engineering and Professor Peter Fryer will lead on commissioning and process characterisation, working with industry-relevant model formulations developed and provided by Professor Wilson Poon's group at The University of Edinburgh, enabling closer to ​'real-world' studies. The University of Leeds will provide state of the art knowledge in the areas of sensors, process analytics and design of experiments and will focus on developing the required data fusion and control elements of the project, led by Professor Elaine Martin.
The partners are also working with UK-based Perceptive Engineering to develop a digitally-enabled facility, demonstrating how advanced process control could enable the UK formulation industry to progress into the age of digital manufacturing. This will create a system capable of monitoring and controlling product quality attributes. This will include suitable data acquisition system for process, lab and spectral data, along with the capability to use process models for real time prediction of process parameters and the ability to detect process abnormalities in ​"real time" through the application of model based fault detection.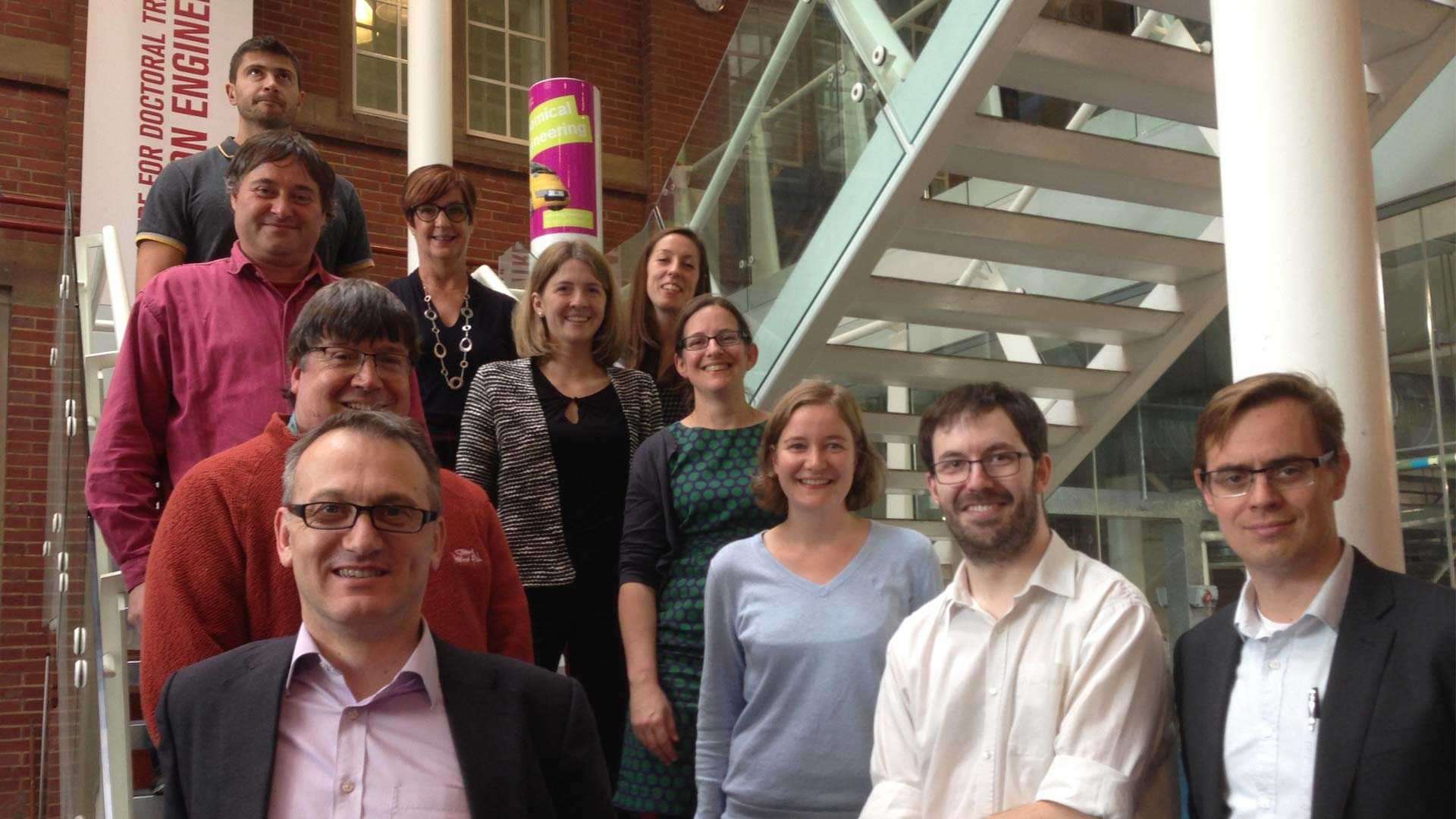 "Investing in this novel type of infrastructure will ensure that the UK's formulated products manufacturing is at the forefront of innovation" says Graeme Cruickshank, Director of the National Formulation Centre at CPI. ​"Furthermore, the new capability being developed is core to the CPI offering of enabling formulators to learn small, learn fast & learn thoroughly, and is proof that bringing together the formulation Eco-structure partners within industry, academia and supply chains will have long lasting impact across this key industry sector."
Emma McLeod, Research Principal — Process Technologies from Mondelēz Internationals' Chocolate Global Category Team says ​"We are excited that this state-of-the art facility is being developed and are looking forward to working with CPI and the project team to utilise it for all aspects of chocolate knowledge creation, from fundamental research to advances in manufacturing"
Hugh Stitt, Scientific Consultant at Johnson Matthey notes ​"The development and implementation of improved measurement techniques for the UK formulation industry is absolutely vital and this new experimental facility provides an ideal platform for this work"
Notes to the Editor
About
CPI
The Centre for Process Innovation is a UK-based technology innovation centre and is part of the High Value Manufacturing Catapult. The company uses applied knowledge in science and engineering combined with state of the art development facilities to enable its clients to develop, prove, prototype and scale up the next generation of products and processes.
Established to support the UK process manufacturing industry, CPI collaborates with universities, SMEs and large corporations to help overcome innovation challenges. Operating across a broad range of technologies, partners are supported at every stage; from concept to market; business support to technology development; and from scale up to supply chain intervention.
CPI consists of dedicated national innovation centres that support industrial biotechnology and biorefining, printable electronics, biologics and formulation. The centres enable advancements in major markets such as healthcare, electronics, food and drink, aerospace, automotive, materials, and energy. These world leading, digitally enabled and open access facilities are available for partners to get their products and processes to market quickly with minimal risk. Utilising strong networks, CPI brings together a range of partners in the delivery of innovation projects, with a common goal of strengthening the UK's position in High Value Manufacturing.
Let's innovate together
To find out more about how we can work together, please enter your details below.