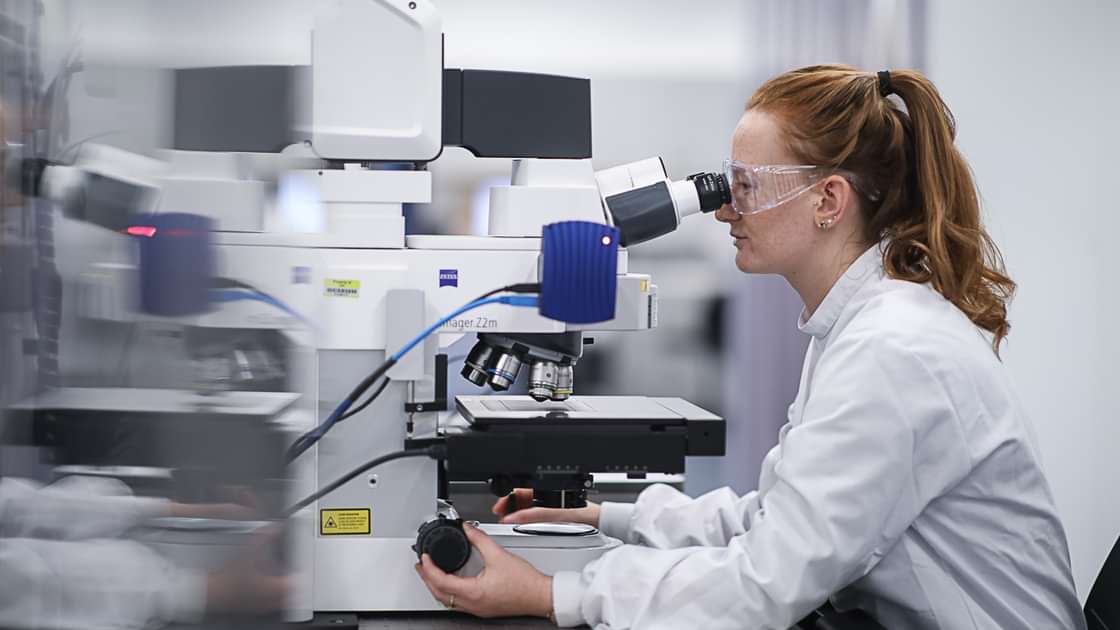 European consortium formed to enable the personalisation of fast-moving consumer goods
08

Jul

2020

CPI, an independent technology innovation centre and founding member of the UK Government's High Value Manufacturing Catapult, has today announced that it is a partner in a collaborative project working to benefit the European fast-moving consumer goods (FMCG) industry.
CPI will help to develop and promote the adoption of an open innovation digital platform and small-scale manufacturing facilities. This will enable consumers to collaborate with manufacturers to design and create personalised FMCGs, driving industry growth through new products and consumer solutions.
FMCGs are everyday products that are purchased frequently and consumed rapidly. They are typically bought at a supermarket or pharmacy, and span goods ranging from home and personal care products to foods and beverages. In recent years, consumer preferences have shifted towards more personalised products, which represents a real challenge to an industry which has been built on manufacturing at very large scales. Despite growing pressures to embrace an agile, consumer-driven model for producing small-scale, personalised FMCGs, the industry's response has been limited by a lack of relevant infrastructures and business models.
The DIY4U project has brought together a consortium of 13 partners to address these key barriers. The project is led by SINTEF, one of Europe's largest research organisations, and will also receive input from Procter & Gamble, a global leader in the FMCG industry, as well as relevant European SMEs active in industrial digital technologies. Supporting industry innovation and research & technology organisations – including CPI and the Digital Catapult – will provide technical leadership. The project aims to develop and implement two new interlocking technologies to enable the personalisation of FMCGs: small-scale Manufacturing Development Facilities called ​'Fablabs' and an Open Innovation B2B/B2C digital platform. The digital platform is designed to enable consumers, manufacturers and innovation stakeholders in the supply chain to seamlessly collaborate and digitally design personalised powdered/​liquid FMCGs. The Fablabs will then allow these designs to be rapidly manufactured and tested against specifications defined on the digital platform.
Funded by the European Union's Horizon 2020 research and innovation programme, and supported by external industry stakeholders, the project launched in November 2019 and will initially target the detergents and soaps market, including end users, manufacturers, innovators and retailers. Once established, the project aims to broaden its scope to target the entire soft matter FMCG market.
CPI will draw from its state-of-the-art facilities and expertise in manufacturing technologies to lead the initial development of the Fablab and assist with the development of the digital platform. Working with the consortium, CPI will support the integration of the two technologies and the organisation of ​'open innovation competitions' to promote their use by the industry. Once the technologies are developed, CPI will also take a lead in demonstrating their impact to its extended network and providing training to the FMCG supply chain on their implementation.
Duncan Akporiaye, Research Director at SINTEF, said: ​"We are delighted to be leading this ambitious and collaborative project. The agile platform we are developing will be a valuable asset, circumventing barriers between consumer and manufacturer to drive growth in the industry with new collaborative solutions."
Dr Graeme Cruickshank, Chief Technology and Innovation Officer at CPI, said: ​"With consumer needs rapidly changing in today's FMCG landscape, it is more important than ever to improve collaboration at each stage of the industry's supply chain. With this strong consortium of partners, the DIY4U project offers a new consumer-centric model of FMCG design and manufacture that will catalyse the positive disruption the sector is seeking."
Notes to the Editor
About
CPI
CPI is an independent technology innovation centre and a founding member of the UK Government's High Value Manufacturing Catapult. Founded in 2004, CPI applies its years of experience across a broad range of industries to ensure that every great invention gets the best opportunity to become a successfully marketed product.
CPI's integrated approach provides its partners with a unique combination of assets, expertise and skills to drive successful innovation. With a deep understanding of innovation processes and funding, outstanding technical expertise and industry-relevant assets, CPI enables products and processes to be quickly and cost-effectively brought to market. By employing bright minds from both academia and industry, CPI helps create a bespoke team that will provide the right support, helping you to navigate the route to commercialisation while reducing risk along the way.
We form connections throughout the supply chain, bringing together investors, government organisations and academic institutions to facilitate the necessary partnerships for effective innovation. This increases productivity across industries and supports the development of next-generation manufacturing, highly-skilled jobs and economic growth for the UK.
About Digital Catapult
Digital Catapult is the UK's leading advanced digital technology innovationCentre, driving early adoption of technologies to make UK businesses more competitive and productive and grow the country's economy.
We connect large established companies, startup and scaleup businesses and researchers to discover new ways to solve big challenges in the manufacturing and creative industries. Through this collaboration businesses are supported to develop the right technologies to solve problems, increase productivity and open up new markets faster.
Digital Catapult provides physical and digital facilities for experimentation and testing that would otherwise not be accessible for smaller companies.
As well as breaking down barriers to technology adoption for startups and scaleups, our work de-risks innovation for large enterprises and uncovers new commercial applications in immersive, future networks, and artificial intelligence technologies.
For more info please visit www​.dig​i​cat​a​pult​.org​.uk
About Procter
&

Gamble

P&G serves consumers around the world with one of the strongest portfolios of trusted, quality, leadership brands, including Always®, Ambi Pur®, Ariel®, Fairy®, Febreze®, Gillette®, Head & Shoulders®, Lenor®, Olay®, Oral‑B®, Pampers®, Pantene® and Vicks®. To learn more about P&G UK & Ireland, our family of brands and our Citizenship programmes please visit www​.pg​.co​.uk and/​or follow us on Twitter @PGUK.
About
SINTEF
SINTEF is one of Europe's largest independent, not for profit research organisations with the vision ​"Technology for a better society". Located in Norway, with over 2000 employees, SINTEF is a broad, multidisciplinary research organisation with international top-level expertise in the fields of technology, the natural sciences, medicine and the social sciences. We conduct contract R&D as a partner for the private and public sectors, delivering innovation by developing knowledge and technologies that are brought into practical use. We offer access to world-leading laboratory and test facilities in a wide range of technological fields. Our advanced laboratories range from; microelectronics and nanoscale technologies, full height carbon capture pilot facility, to the world's largest laboratory for the multiphase transport of oil and gas, and the world's largest marine laboratory.
Let's innovate together
To find out more about how we can work together, please enter your details below.