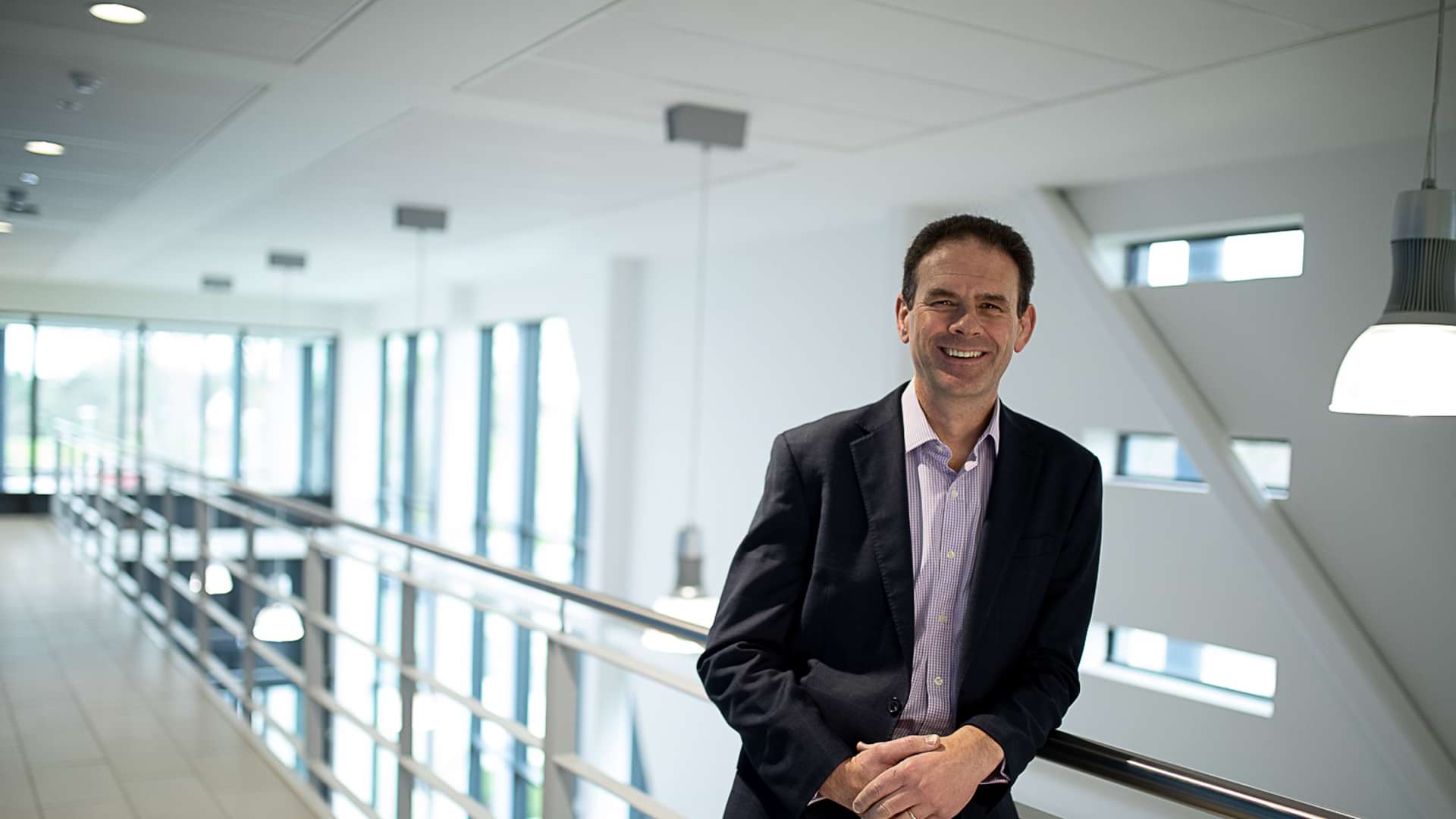 CPI

Welcomes New

CEO

Frank Millar
02

Apr

2020

Today, CPI welcomed its new CEO, Frank Millar. Frank steps up from the role of Chief Operating Officer, which he has held for five years.

Frank succeeds Nigel Perry, who led CPI from its inception over 17 years ago through a significant period of growth and evolution. Nigel will now take a role on the CPI Board as Non-Executive Director from the start of 2021.
Frank is a Chartered Engineer and Chartered Director, having spent his industrial career with UK engineering and project management companies where he delivered services to the process industries. Frank has extensive experience of technology development and deployment in the gas processing and nuclear-decommissioning sectors. He has also worked in project delivery and business management roles in the UK, North America and the Middle East.
On the appointment of Frank Millar, Jennie Younger, Non-Executive Chairman of CPI, said:​"The Board is delighted to have appointed Frank Millar as the new CEO. Building on his significant contributions to the company's success, Frank's appointment will sustain strong leadership at the helm of CPI. He will continue to champion our people and deliver value to our partners and customers".
Nigel Perry said: ​"I am delighted that our Board has appointed Frank as my successor. Frank is a proven leader with a clear and inspiring vision for CPI. He brings strong core values, a track record of delivery and the ability to bring people together. These qualities are fundamental as the company enters its next chapter, and there is nobody better to lead CPI into the future".
Speaking on his first day in the new role, Frank said: ​"CPI is an incredible organisation, with a deep knowledge of innovation systems and financial support networks, complemented by outstanding people and cutting-edge assets. We thrive by enabling others and I am proud to build on our outstanding track record supporting thousands of businesses. Founded on leading capabilities in science and technology innovation, we strive to realise our vision of a healthier society, a cleaner environment and a vibrant UK economy.
"Our people are dedicated, knowledgeable and passionate about CPI's purpose. There is no challenge too big or too complex for this team and I am privileged to have this opportunity to lead CPI on our journey as a world-class innovation services company. We are independently minded, technically brilliant and the preferred partner of public and private sectors to deliver remarkable results for the UK economy.
"I would also like to take this opportunity to extend my thanks and gratitude to Nigel Perry for his enormous commitment to CPI over the past 17 years. What Nigel has built is truly remarkable and is a beacon of collaborative innovation in the UK".
CPI was created in 2003 and is a founding member of the High Value Manufacturing Catapult; a network of world-leading technology and innovation centres designed to transform the UK's capability for innovation in specific technology areas and markets to drive future economic growth.
Let's innovate together
To find out more about how we can work together, please enter your details below.