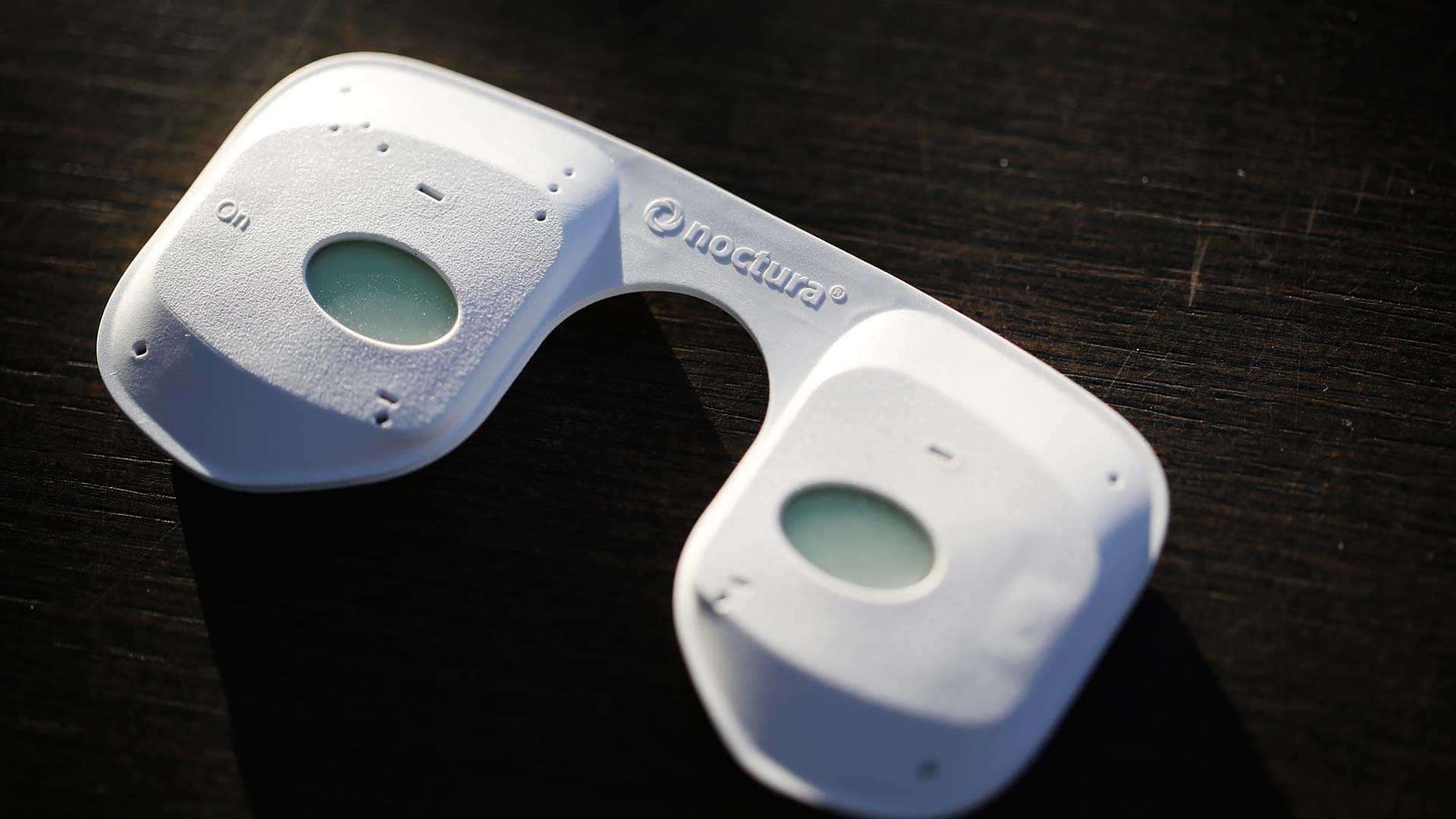 PolyPhotonix Announced as Business Awards Finalist
17

Jul

2014

Today, CPI start up company PolyPhotonix has been shortlisted as a finalist for the prestigious Innovation Award at the 2014 National Business Awards.
Competing against hundreds of entries, PolyPhotonix has reached the final shortlist of the UK's ten most innovative companies and will sit alongside Britain's leading businesses, business leaders and social enterprises at the gala awards dinner to be held on 11 November at Park Lane's Grosvenor House Hotel in London.
PolyPhotonix's entry is centred around the novel phototherapy Sleep Mask termed Noctura 400®, which is part of a monitored ophthalmic treatment for Diabetic Retinopathy. It is non-invasive, and has been designed to be worn at night to deliver a precise dose of OLED light therapy during a patient's normal hours of sleep as part of an on-going, primary care treatment. Independent health economists working with the NHS estimate that the Noctura treatment could deliver a saving in excess of £1 billion a year to the NHS on adoption of the treatment.
PolyPhotonix will compete against the likes of British Gas and Heathrow Airport for the Innovation Award. This year's shortlisted businesses cover activities as diverse as retail, technology, men's grooming products, telecoms, construction, advertising, entertainment, and publishing.
Alex Evans, Programme Director of the National Business Awards said: ​"The diversity and quality of this year's finalists have firmly established the National Business Awards as the talent scout for UK plc, with market leading household names recognised alongside the best emerging business brands. With a variety of industries represented, these recovery-leading businesses have demonstrated the return on investment in people, innovation, customer service and leadership."
Richard Kirk, CEO of PolyPhotonix added: ​"PolyPhotonix are delighted to be shortlisted for the Innovation Award at the 2014 National Business Awards. The recognition represents the hard work that the team have put into creating a revolutionary therapy that will transform lives.
Let's innovate together
To find out more about how we can work together, please enter your details below.