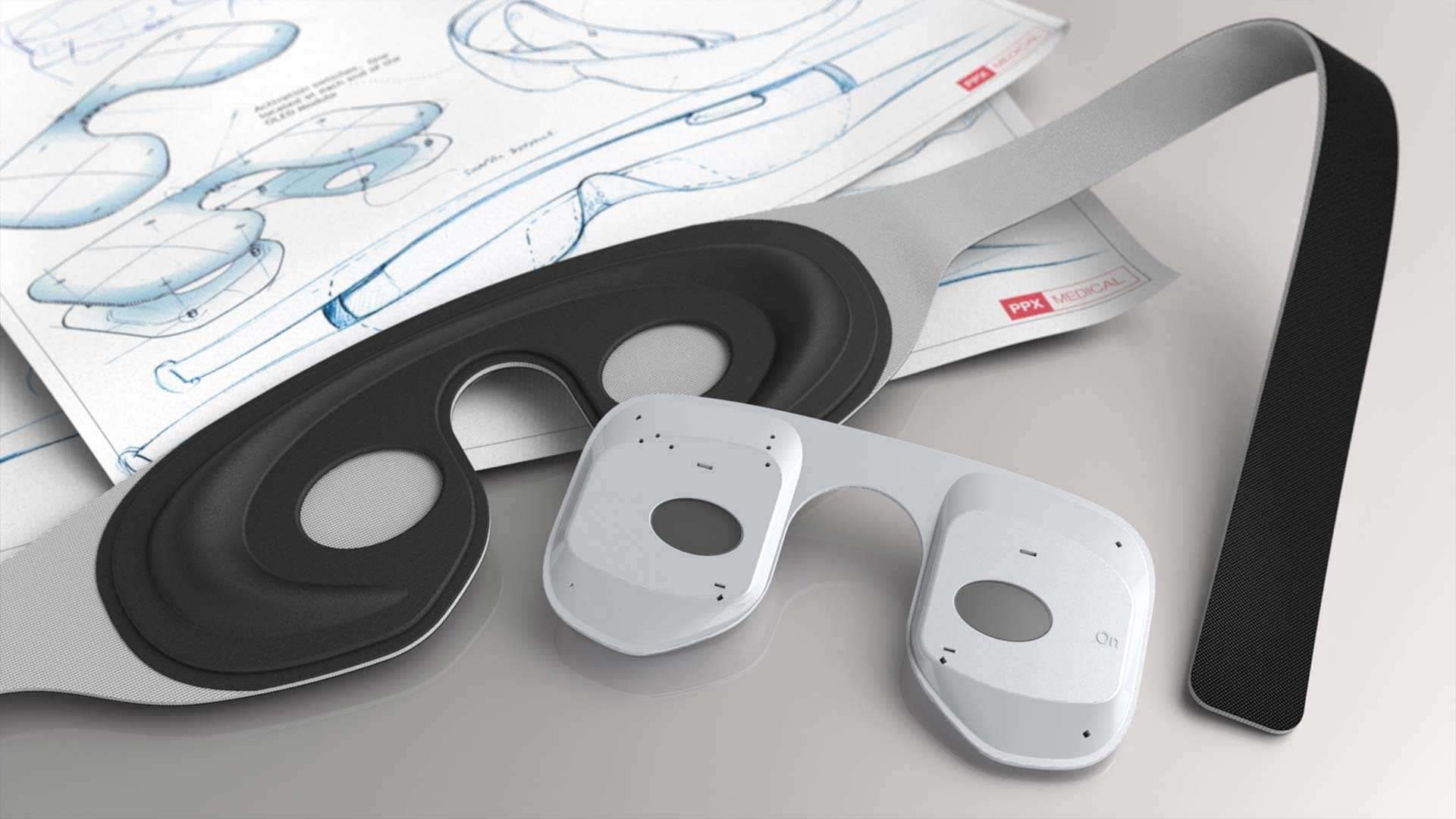 PolyPhotonix awarded first ever
SBRI

Healthcare phase

3
16

Apr

2016

CPI start up company, PolyPhotonix have recently signed a contract with SBRI Healthcare to undertake Phase 3 SBRI funding for the treatment of Diabetic Retinopathy using their Noctura 400® sleep mask. The programme awarded to PolyPhotonix is the first ever example of Phase 3 SBRI funding in England and provides a crucial patient care pathway to speed up the adoption of PolyPhotonix's treatment method for Diabetic Retinopathy.
Diabetic Retinopathy is one of the most common causes of blindness, and growing in incidence at alarming rates globally. Current treatments are ​"heroic" late stage treatments involving either laser cauterisation of the retina or inter-ocular injections of anti-VEGF pharmaceuticals. Each treatment is expensive in clinic and clinician time.
Noctura 400® is a life changing sleep mask, which is part of a monitored ophthalmic treatment for Diabetic Retinopathy. It is non invasive, and has been designed to be worn at night to deliver a precise dose of light therapy during a patient's normal hours of sleep as part of an on-going, at home treatment. The treatment will be delivered at a fraction of current treatment costs and will enable early-stage, preventative intervention to a larger patient group before heroic treatments become necessary.
The SBRI Phase 3 funding will develop a method of integrating the Noctura 400® treatment into current NHS England practice, in order to optimise the patient outcomes. This is a unique initiative specifically for the Noctura 400® and is a significant stepping stone towards the ultimate goal of adoption by NHS England. SBRI Healthcare is an NHS England funded initiative to develop innovative products and services that address unmet health needs. Richard Kirk, CEO of PolyPhotonix said, ​"The SBRI Healthcare funding means that PolyPhotonix can undertake a crucial development programme to accelerate adoption of a treatment that could save the NHS £1bn and will result in the care pathway development being shortened by a number of years. Without this support we simply would not have been able to undertake the work required".
Founded in 2008, PolyPhotonix develops light treatment for retinal diseases. Based at CPI, PolyPhotonix is pioneering the early adoption of organic lighting. Working with designers and key customers, the company creates new innovative products, supporting the design process right through to manufacture.
For more information about the SBRI Healthcare Programme visit:
Let's innovate together
To find out more about how we can work together, please enter your details below.