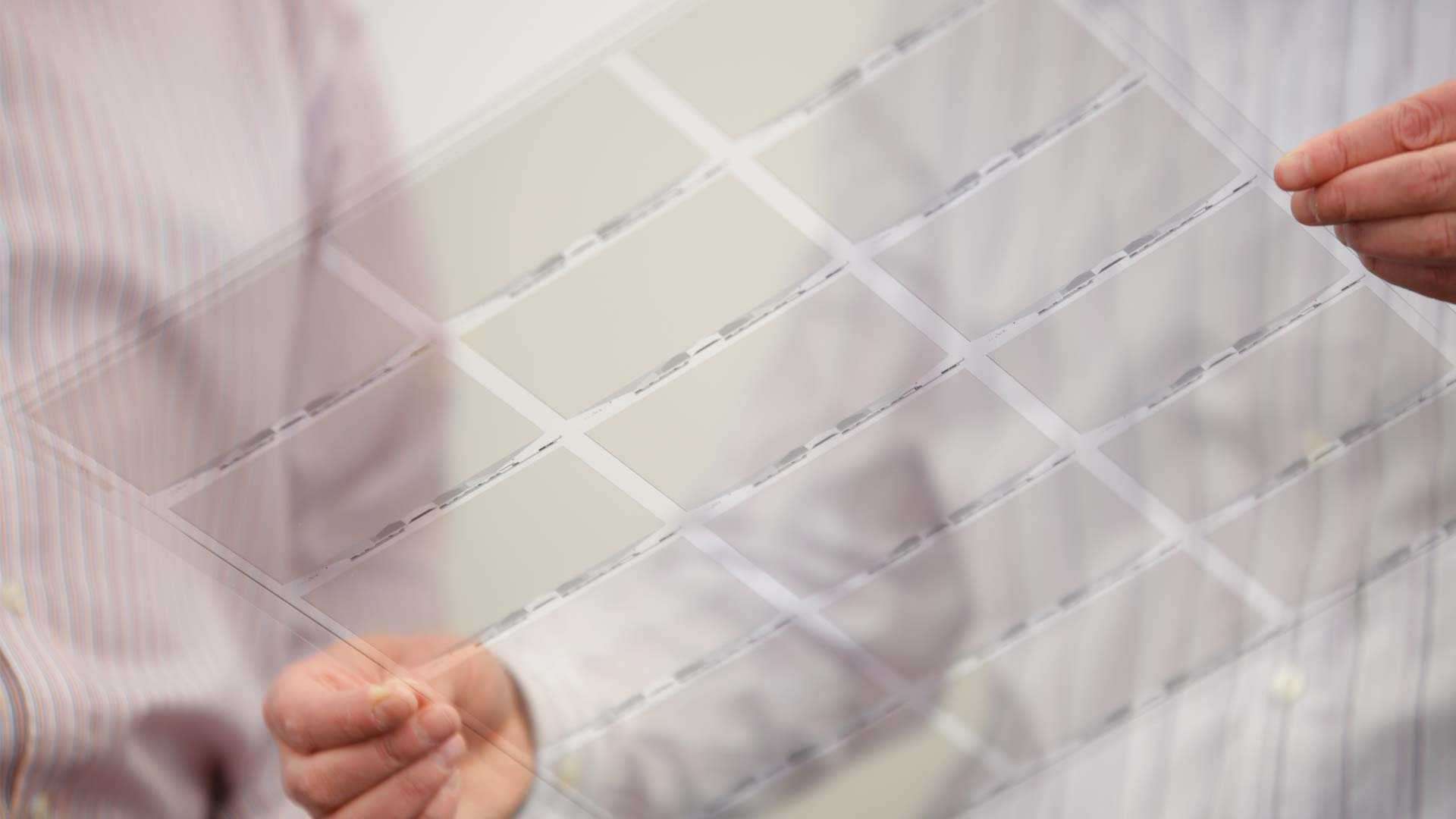 CPI

Selected to Support

FLEXTRANS

Success
07

Jul

2017

CPI has been selected as a support partner to SmartKem for the accelerated pre-production of a new generation of low power, flexible display-based products through a new EU-funded project called FLEXTRANS.
FLEXTRANS is a two-year programme, led by SmartKem, that has been developed to support the transition to market of the company's truFLEX® thin film transistor (TFT) platform for the manufacture of high performance active matrix display backplanes on glass or plastic for flexible LCD and OLED displays.
SmartKem, the leading developer of organic semiconductors for the manufacture of low power, lightweight and conformal OLED and LC displays, has a long-standing relationship with CPI. SmartKem, which is headquartered in St Asaph, Wales, has a dedicated team based at the CPI facility in Sedgefield, UK and has recently completed the build and certification of a Gen 2.5 OTFT slot coat pilot line within the facility.
CPI is a centre of excellence and technological innovation established to support the UK process manufacturing industry. Through collaborative working, CPI supports universities, SMEs and large corporates to overcome innovation challenges by access to state of the art facilities and services to enable the development of next generation products and processes.
Peter Tune, Commercial & Bid Manager, Printable Electronics, at CPI said: ​"We are committed to supporting our partners every step of the way, from concept to market and we are thrilled to be working with SmartKem on the FLEXTRANS project. We already have a very successful relationship with the SmartKem team and feel honoured to be part of a unique and innovative project which is focused on transferring European expertise to Asia."
Through a combination of intensive commercial technology transfer and the creation of pre-production prototypes, the €2.65M FLEXTRANS project will accelerate the market entry of a new benchmark in low power, ultra-thin and lightweight OLED and LC displays for wearable, mobile and electronic based applications.
These differentiated products have been forecast to be a key factor in driving high-growth in the global display industry, creating an acceleration in the demand for European chemical, scientific and IP based solutions.
Dr. Mike Cowin, head of strategic marketing at SmartKem, said: ​"At the core of the FLEXTRANS project is the transfer of European technology and expertise in organic semiconductors to Asia where our commercial partners can scale up this new standard in display production.
"We are delighted to be expanding our work with CPI. Our history of collaborative work through our dedicated team already based within the facility meant they were a natural fit to work with us on the FLEXTRANS project. There is no doubt that the operational and technical support they can provide will prove invaluable in ensuring FLEXTRANS is a success."
FLEXTRANS is a multi-party project involving several European pioneers in the display industry. It is co funded by the Horizon 2020 programme of the European Union.
About SmartKem
SmartKem's market leading truFLEX® semiconductor platform enables robust, low power, low cost displays across multiple form factors on both glass and plastic including flat, bendable, flexible and foldable.
The opportunity that SmartKem's technology platform and vision represents was reflected by a successful Series A funding round and continued financial commitment and backing from leading investors including BASF Venture Capital, Octopus Ventures, Finance Wales and Entrepreneurs Fund since 2014. The syndicate's investment has enabled further development and market penetration of SmartKem's record breaking truFLEX® semiconductor platform, accelerating the technology towards full commercialisation.
SmartKem's accolades include a Printed Electronics Asia award for Best Advanced Material Development and 2015 Innovative Product of the Year for Wales. The company was a finalist in the prestigious R&D100 Awards in 2015.
To find out more about SmartKem.
Let's innovate together
To find out more about how we can work together, please enter your details below.