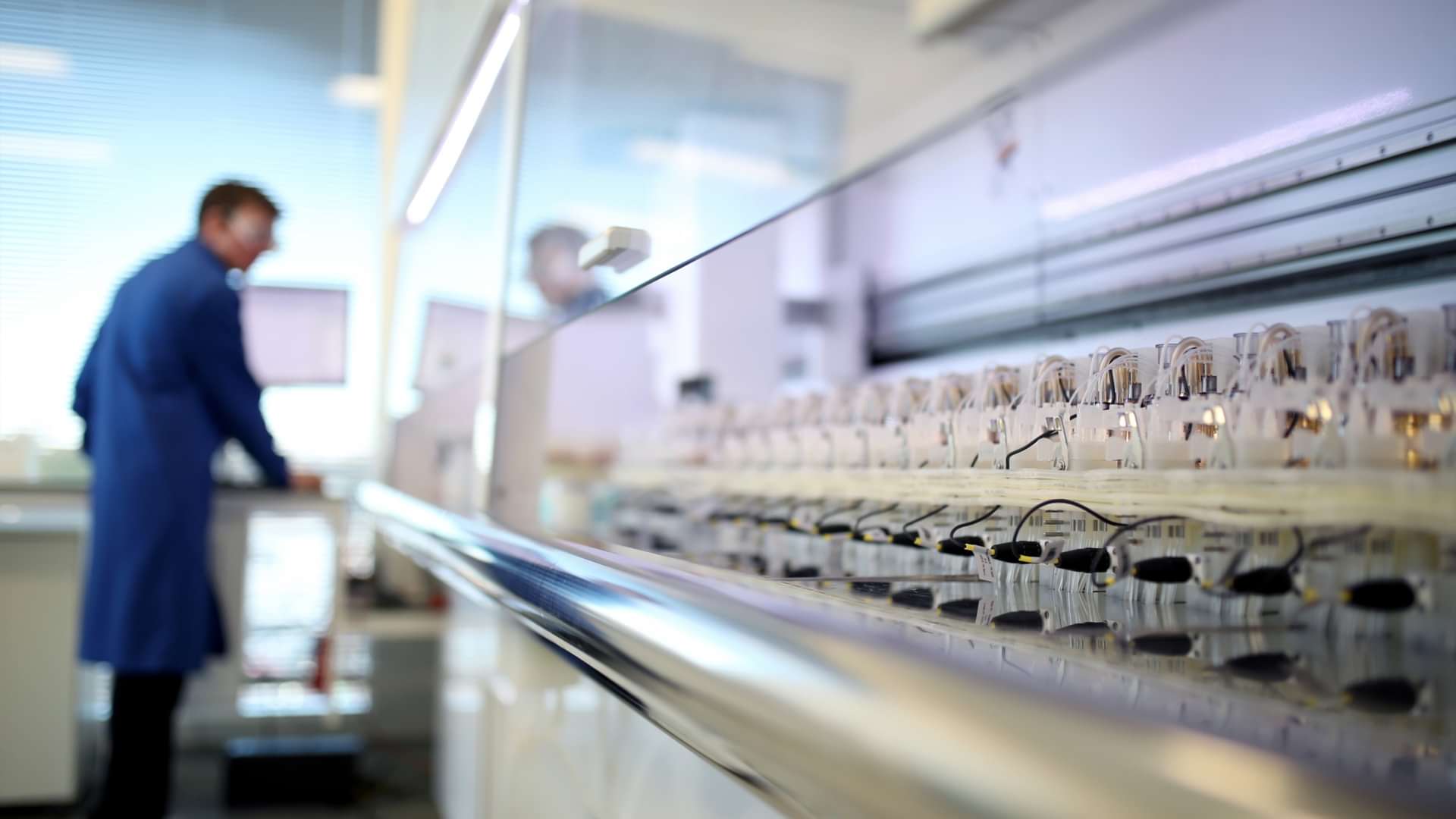 CPI

partners with Excivion to optimise and scale up production of safe and effective Zika vaccine
13

Jul

2020

CPI today announced a partnership with Excivion Ltd, Cambridge, to optimise the manufacture of their novel Zika vaccine antigen candidate, Zika-HX, an integral component of any future vaccine formulation. Excivion's technology could help to prevent future pandemics of deadly viruses by avoiding the adverse immune responses common in current vaccine candidates for Zika and related viruses.
Zika is a member of the Flavivirus genus that includes dengue, yellow fever and tick-borne encephalitis. In the case of dengue virus, infection with one serotype may result in the generation of antibodies that can increase disease severity following infection with a second serotype. This process is known as antibody dependent enhancement (ADE). There is a significant risk that the vaccines in development to protect against flaviviruses may sometimes cause ADE and actually worsen the effects of the disease that they are designed to prevent.
Excivion's flavivirus vaccine platform involves cloaking the fusion-loop of the virus envelope protein with glycan molecules, which confers protection while avoiding the generation of the fusion-loop antibodies that cause ADE. For its proprietary Zika virus vaccine, Excivion is applying a Drosophila S2 insect cell-based protein production system, ExpreS2, from ExpreS2ion Biotechnologies ApS, Horsholm, Denmark. This will allow the company to obtain high quality recombinant Zika virus protein for the ongoing development project.
Excivion has partnered with CPI to draw upon the company's extensive experience in the optimisation and scale-up of biologics manufacturing processes. Over the next four months, CPI will proceed through a four-stage development programme including technology transfer, characterisation and upstream and downstream process development. Using its expertise and advanced technology housed at its National Biologics Manufacturing Centre, Darlington, CPI will work to characterise the structure of the purified Zika-HX antigen. A scalable downstream purification method for the required product forms will be optimised. The work on upstream processing will assess whether it is possible to control the oligomerisation state of the Zika-HX antigen within the existing bioprocess to maximise yield. CPI will have access to the initial bioprocessing data developed at ExpreS2ion.
Peter Laing, CEO at Excivion Ltd, said: ​"Throughout modern history, vaccines have proven to be the most cost-effective solution for disease prevention. However, challenging manufacturing problems and the risk of ADE prevent more vaccines entering the market. I am pleased that ExpreS2ion's production system has documented the initial bioprocessing needed to proceed as planned. Our partnership with CPI will enable us to optimise the purification of Zika-HX and proceed faster with its development into a vaccine."
Lucy Foley, Director of Biologics at CPI, said: ​"Excivion's flavivirus vaccine platform has the potential to produce safe and effective vaccines for viruses that represent some of the world's greatest pandemic risks. We are looking forward to contributing to the Zika-HX project with our expertise in biologics manufacturing, helping Excivion to efficiently produce pure active antigens."
The research is delivered by the Future Vaccine Manufacturing Research Hub (FVMRH) at Imperial College London. The FVMRH is committed towards researching innovative and more cost-effective vaccines for populations in lower and middle-income countries (LMICs). The hub's goal is to improve the way vaccines are manufactured, stabilised and stored in partnership with vaccine manufacturers in Italy, India, Vietnam, Bangladesh, Uganda and China, as well as translational research partners comprising of the National Institute for Biological Standards and Control (NIBSC), CPI and NHS Blood and Transplant.
This research is funded by the Department of Health and Social Care using UK Aid funding, is managed by the Engineering and Physical Sciences Research Council (EPSRC, grant number: EP/R013764/1) and delivered by the Future Vaccine Manufacturing Research Hub (FVMRH) at Imperial College London. The views expressed in this publication are those of the author(s) and not necessarily those of the Department of Health and Social Care.
Let's innovate together
To find out more about how we can work together, please enter your details below.
CPI is your innovation partner to make your ideas a reality.