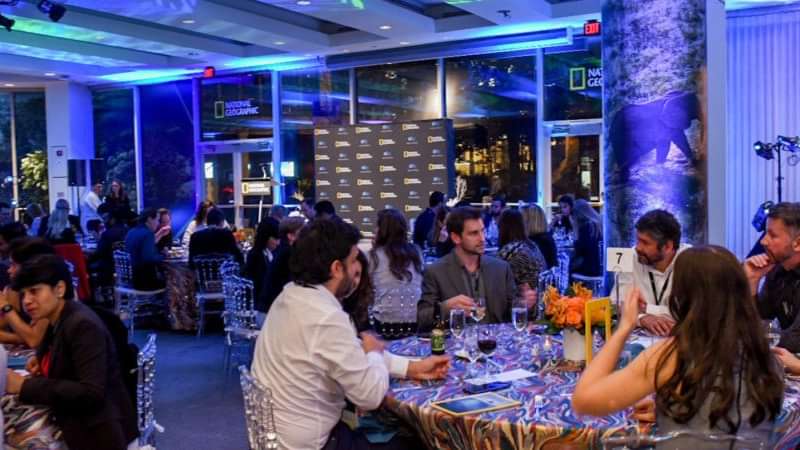 CPI

Director Joins National Geographic and Sky Ocean Ventures to Announce the Ocean Plastic Innovation Challenge Winners
07

Jan

2020

Graham Hillier, CPIs Strategy Director joined the judging panel for the Ocean Plastic Innovation Challenge which was launched in February 2019. Three teams from Chile, France, and Germany won the competition which asked problem-solvers from around the globe to develop novel solutions to tackle the world's plastic waste crisis.
Selected from an impressive group of nearly 300 teams from around the world, the winners and two runners-up in the three categories will share a $390,000 prize fund to implement their ideas to reduce the amount of single-use plastic reaching the ocean.
The three winning teams have been recognised for their work in addressing the global issue of plastic pollution by providing alternatives to single-use plastic products, encouraging businesses to adopt a sustainable circular economy approach and developing visualisations to depict the issue of plastic pollution to catalyze action.
The winning teams for each track are:
Circular Economy: Algramo
Algramo is developing packaging/​distribution technology to enable top consumer brands to sell their products for the lowest possible costs in convenient, smart, reusable packaging — currently piloting with Unilever Chile.
Country: Chile
Qwarzo develops an unprecedented paper technology providing a 100% recyclable, biodegradable and compostable solution to replace fully and cost effectively single-use plastic in numerous applications, like coffee stirrers, cutlery, straws and other packaging.
Country: France
Data Visualization: #PerpetualPlastic
#PerpetualPlastic creates physical data sculptures out of flip-flops washed up on Bali's beaches that represent the paths and fate of all plastics ever produced.
Country: Germany
The runners-up were chosen for their visionary approaches to tackling the challenge of plastic pollution. In the design category, Cellugy was recognized for their exciting and novel materials and Astu Eco was recognised for their focus on job creation and empowerment for women.
The circular economy runners-up were Kecipir and Returnity, whose projects showed great promise in terms of scalability and potential for impact.
"The passion, dedication and ingenuity of the winners of the National Geographic and Sky Ocean Ventures Plastic Innovation Challenge give us confidence that we can turn the tide on the plastic waste crisis," said Michael L. Ulica, president and chief operating officer of the National Geographic Society. ​"We are proud to support these innovators as part of our commitment to investing in solutions that will lead to meaningful change in the outlook for our ocean."
Further to this, Sky Ocean Ventures has made offers of investment to Algramo and EcoFlexy, representing $1 million in aggregate investment to support the further development of their ideas.
The companies will also receive commercial and strategic support from Sky to help them build their businesses as part of the unique Sky Ocean Ventures impact investment fund. These entities are leading by example by joining Sky's campaign in the fight against single-use plastic and have demonstrated the dedication required to help turn off the plastic tap.
Graham Hillier was chosen to be a judge through his passion for the circular economy, he has spent the past 15 years at CPI championing climate change and working closely with CPI partners in Biotechnology, Flexible Hybrid Electronics and Formulation to develop innovative ideas to enable clean growth and productivity and ultimately help companies commercialise their ideas.
National Geographic and Sky Ocean Ventures launched the Ocean Plastic Innovation Challenge in February 2019 to focus on three strategic ways to address the growing issue of plastic pollution. The entities competed for the challenge's grand prize and received coaching and mentorship to help refine their ideas to make the greatest possible impact.
The Ocean Plastic Innovation Challenge is a key component of National Geographic's Planet or Plastic? initiative, a global effort to significantly reduce the amount of single-use plastic that reaches the ocean by raising awareness, elevating science and education, advancing innovation, and inspiring action.
Sky Ocean Ventures was launched in March 2018 with a £25 million cornerstone commitment from Sky and the objective of seeking out investment opportunities in start-up innovation businesses that can help solve the ocean plastic waste crisis.
For more information on the winning teams, visit the Ocean Plastic Innovation Challenge website here.
Photo by Sam Kittner, National Geographic
Let's innovate together
To find out more about how we can work together, please enter your details below.