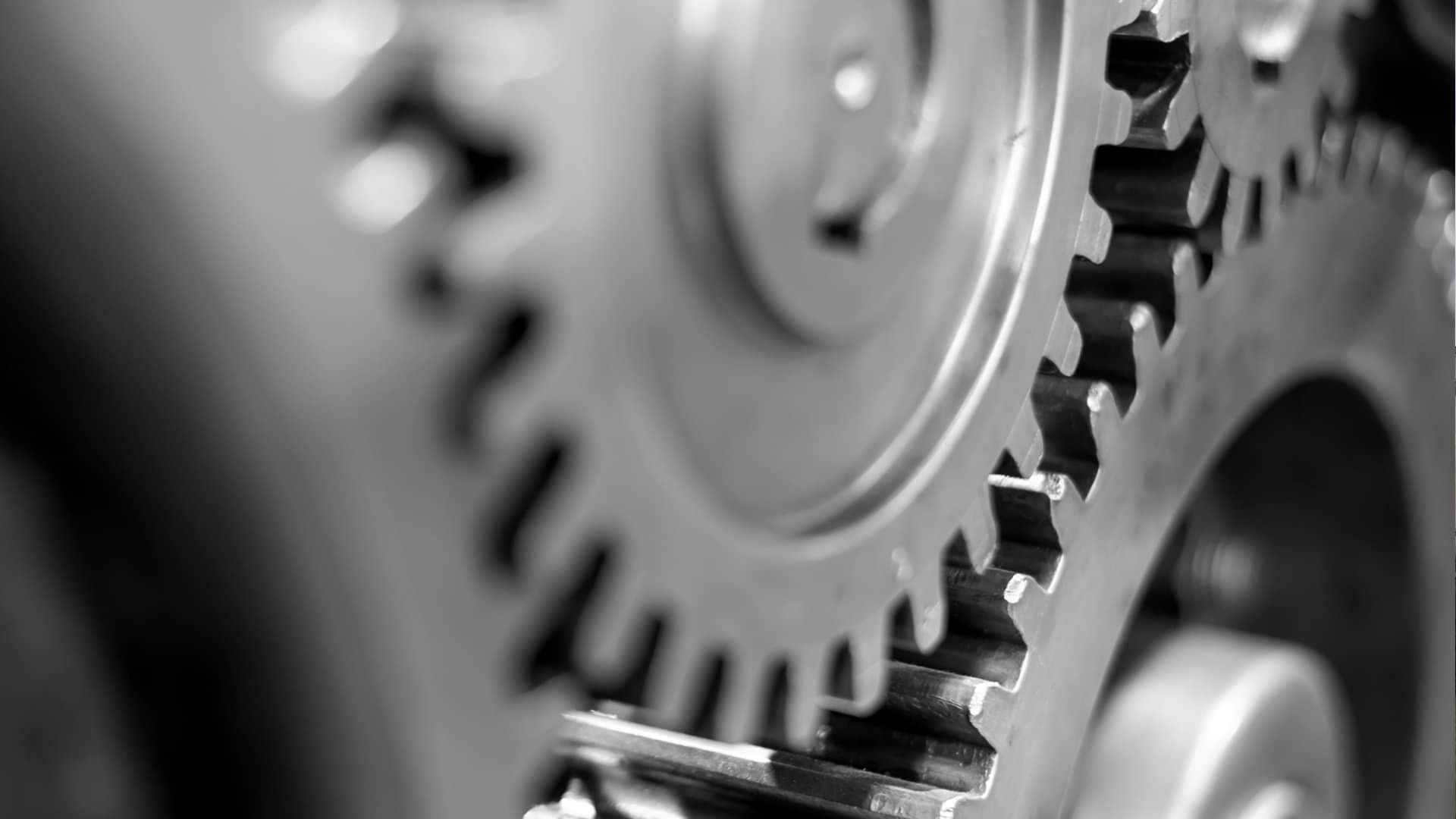 CPI

Consortium awarded £

5

.

3

M
12

Oct

2011

A North East consortium has been awarded a £5.3M grant from the UK Secretary of State for Business, Innovation and Skills' new Regional Growth Fund (RGF) scheme. Led by Procter & Gamble (P&G), the consortium is one of the successful applicants to be offered a grant from the scheme.
The award will contribute towards a combined strategic investment of £14M by the consortium, over a three year period, to establish a Centre of Excellence in Methods and New Technologies for Surface Modification and Cleaning (CEMENT) in the North East of England. The consortium comprises P&G's Newcastle Innovation Centre, The Centre for Process Innovation (CPI), Durham University and Peerless Systems.
Drawing upon a wealth of expertise, the consortium will drive cutting-edge research and innovation to develop new cleaning and surface modification technologies. In particular, the centre aims to develop technologies that will bring new, more environmentally friendly household care products to market in order to; reduce energy consumption during washing/​cleaning cycles, minimise the water usage without compromising the high performance, value, freshness and convenience expected by increasingly demanding consumers.
Shak Gohir, Practice Director for CPI's Innovation and Growth Services team said,
"New cleaning and surface modification technologies are vital to almost all consumer and industrial settings, from home care to manufacturing of high-value products. Working closely with partners, CPI will help establish new projects with industry and raise further funds for the Centre in order to ensure its ongoing sustainability and wider economic benefit for the region."
The new Centre will form a strategic hub for building new research projects and technology transfer initiatives in the North East and the UK. The consortium will establish additional collaborative partnerships with companies that are not competing with P&G in the marketplace but can benefit from the knowledge, expertise, facilities and capabilities of the new Centre. The Centre will therefore assist many UK companies looking to invest, research, develop and commercialise new surface modification and cleaning solutions for industrial application in the oil & gas, renewables, chemicals, aerospace, automotive, pharmaceutical, electronics, construction and other sectors.
Charles Bragg, Research & Development Director for P&G Newcastle, said,
"The project investment recognises the skills and expertise of the Newcastle Innovation Centre (NIC), which is a key part of the P&G global R&D organisation. The project continues the significant investment in the region by P&G and, together with our partners, will bring exciting possibilities in the area of surface modification across several industries. Through our Connect & Develop innovation strategy, P&G aims to work with outside organisations on 50% of all new initiatives, and this project brings the strengths of our North East partners to this critical area of our work on household products."
Pro-Vice-Chancellor (Research) Professor Tom McLeish, at Durham University, which recently won the Global Business Development University Partner of the Year award from Procter & Gamble, said,
"This grant recognises the quality of Durham University's continued partnership with P&G as well as the technical and scientific depth we can bring to collaborative research with commercial partners. The project is a major investment in the educational and business opportunities that the University can support to help to enhance the region's economic well-being."
Deputy Prime Minister Nick Clegg said:
"Creating long term jobs and long term growth is our number one priory for Britain right now. ​"For too long the UK economy has been too focused on the City of London, ignoring places like Newcastle, Blyth and North Shields in the North East.
"I want the North East to be a place to build and make things again.
"The Regional Growth Fund is helping the economy grow in every region and across a range of industries."
Contacts
Lindsay Gill
CPI Communications
01740 625 783 / 07766 780 782
Lindsay.​gill@​uk-​cpi.​com
James Williams
P&G External Relations +447769164142 Williams.​j.​38@​pg.​com
Notes
About the Regional Growth Fund The Regional Growth Fund (RGF) is a £1.4bn fund operating across England from 2011 to 2014. It supports projects and programmes that lever private sector investment creating economic growth and sustainable employment. It aims particularly to help those areas and communities currently dependent on the public sector to make the transition to sustainable private sector-led growth and prosperity.
https://​www​.bis​.gov​.uk/​p​o​l​i​c​i​e​s​/​e​c​o​n​o​m​i​c​-​d​e​v​e​l​o​p​m​e​n​t​/​r​e​g​i​o​n​a​l​-​g​r​o​w​t​h​-fund
About Procter and Gamble
P&G touches and improves the lives of about 4.4 billion people around the world with its portfolio of trusted, quality brands. The Company's leadership brands include Pampers®, Tide®, Ariel®, Always®, Whisper®, Pantene®, Mach3®, Bounty®, Dawn®, Fairy®, Gain®, Pringles®, Charmin®, Downy®, Lenor®, Iams®, Crest®, Oral‑B®, Duracell®, Olay®, Head & Shoulders®, Wella®, Gillette®, Braun®, Fusion®, Ace®, Febreze®, and Ambi Pur®. With operations in about 80 countries, P&G brands are available in more than 180 countries worldwide.
Please visit https://​www​.pg​.com for the latest news and in-depth information about P&G and its brands.
About Durham University
Durham University is a World Top-100 university with a global reputation in research and education across the arts and humanities, sciences and social sciences. It is England's third oldest university and Durham has been a leading centre of scholarship for a thousand years. At the University's heart is a UNESCO World Heritage site which it owns, together with Durham Cathedral. Durham is consistently ranked in the top few universities in the UK and the leading university in the North. Its residential Collegiate system enables the University to recruit some of the most talented and motivated students from around the world to develop transferable skills such as leadership, alongside academic excellence, which place Durham graduates in the World Top-15 for global student employability. 2011 QS World University Rankings
About Centre for Process Innovation
The Centre for Process Innovation (CPI) is a key part of the Government's first elite technology innovation centre, focusing in the area of high value manufacturing. It offers market and technology expertise along with cutting-edge development assets to help its public and private sector clients build and prototype the next generation of products, processes and services quickly and efficiently, and with minimal risk. CPI has designed and established national technology centres in Printable Electronics and Industrial Biotechnology. The centres are equipped with development laboratories, prototyping facilities and pilot plants that enable clients to prove and scale up processes from the laboratory stage through to commercial reality. There are commercially experienced scientists and engineers on site to offer expertise and guidance. CPI also offers a multi-disciplined team who work together on project management, investment and market opportunities to ensure each business fulfils its potential.
For more information, please visit www​.uk​-cpi​.com
About Peerless Systems
Peerless Systems has specialised in laboratory automation solutions since 1982, providing standard and bespoke systems for a huge range of industries — from healthcare to pharmaceutical – for use in the handling, sampling, analysis and dispensing of liquids, solids and powders. Its products are in use throughout the world, including Japan, the US and Europe, as well as the UK. Peerless is part of the Whiteley Murphy Group, which encompasses some of the UK's leading automation and special purpose machine builders.
Let's innovate together
To find out more about how we can work together, please enter your details below.