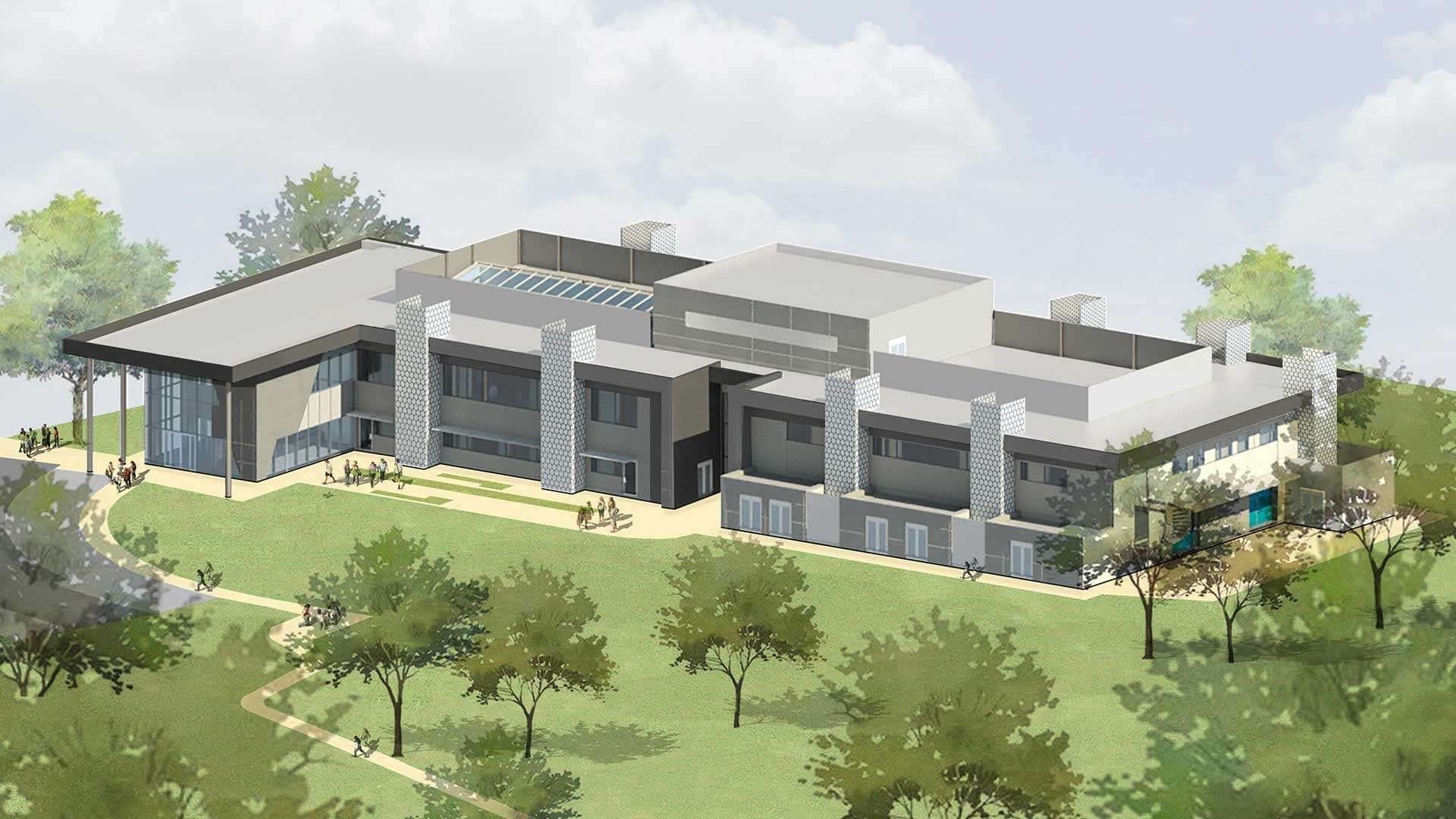 Surgo Construction to build National Formulation Centre
17

Oct

2016

The Centre for Process Innovation (CPI) is pleased to announce that Surgo Construction Ltd have been awarded the contract to build CPI's National Formulation Centre.
The building will be based at NETPark in Sedgefield, County Durham, located alongside CPI's Printable Electronics and Graphene Application Centres, which will enable CPI to provide a joined up approach to the development of next generation formulated products and their applications across markets such as healthcare and pharmaceuticals, home and personal care, industrial products, oil and gas, paints and coatings, and food and drink.
Working with companies big and small, from regional SMEs to well-known household names, CPI will provide an environment for innovation which will enable companies to be more efficient in their use of resources and to accelerate the commercialisation of next generation formulated products.
Work is expected to commence at the site in October 2016, with the centre fully operational from December 2017, however, facilities are already open for business at NETPark's Discovery 2 building. The team are developing a pipeline of projects that will enable CPI and partners from across the industry to develop facilities and expertise that will attract businesses to the area to develop their formulated products for years to come.
CPI's Formulation Director Graeme Cruickshank said: ​"We are delighted to have Surgo on board to deliver the new centre. The contract will help anchor R&D, manufacturing and jobs in the North East, and is an important step along the way to helping deliver CPI's lighthouse vision for the formulating industries."
The new building is expected to house over 35 staff in both technical and non-technical roles, and will bring opportunities for up to 90 construction-based jobs during the build project. Howarth Litchfield (HL), one of the region's leading architectural practices, won the role of lead consultant and principal designer on the scheme after a competitive tender. The firm's winning design reflects the style of existing architecture at NETPark, with a building of similar appearance and quality in a sleek, modern contemporary form.
HL director, David Pickersgill, said: ​"With commercial contracts now contributing to around 40 per cent of the practice's bottom line our appointment to this scheme not only plays to our strengths of designing high quality commercial and office accommodation, but provides a tremendous opportunity to further develop our relationship with CPI at a time when innovation is so critical to the future success of the regional economy."
For Surgo Construction it will be a welcome return to one of the region's fastest growing science parks. Five years ago the firm completed NETPark 3 – a 1,768 sqm production and clean room facility.
Jeff Alexander, director, said: ​"This contract is significant, both for Surgo Construction and for the role that CPI will play, once building is completed, in ensuring the region makes its mark at the cutting edge of technology and within the next generation of formulated products and their applications. We are delighted to be part of it."
The build will be funded by the North East LEP and Board Member Alan Lowdon said: ​"This is a significant milestone in this important project for the North East LEP, supporting our commitment to stimulating innovation and business growth at NETPark and within the wider North East economy. We are pleased to be supporting this new venture with a grant of £8.9m towards the new national centre and welcome the appointment of Surgo Construction Ltd to deliver a state of the art research and development building."
Simon Goon, Managing Director of Business Durham, which manages NETPark on behalf of Durham County Council, commented: ​"CPI is a key strategic partner in the development of NETPark and we are very pleased that they have chosen to locate another national technology centre in the park. It adds to our ability to attract and support companies who are developing products that really do change lives, and builds on our ambition to be the global hub for materials integration by 2025."
Let's innovate together
To find out more about how we can work together, please enter your details below.