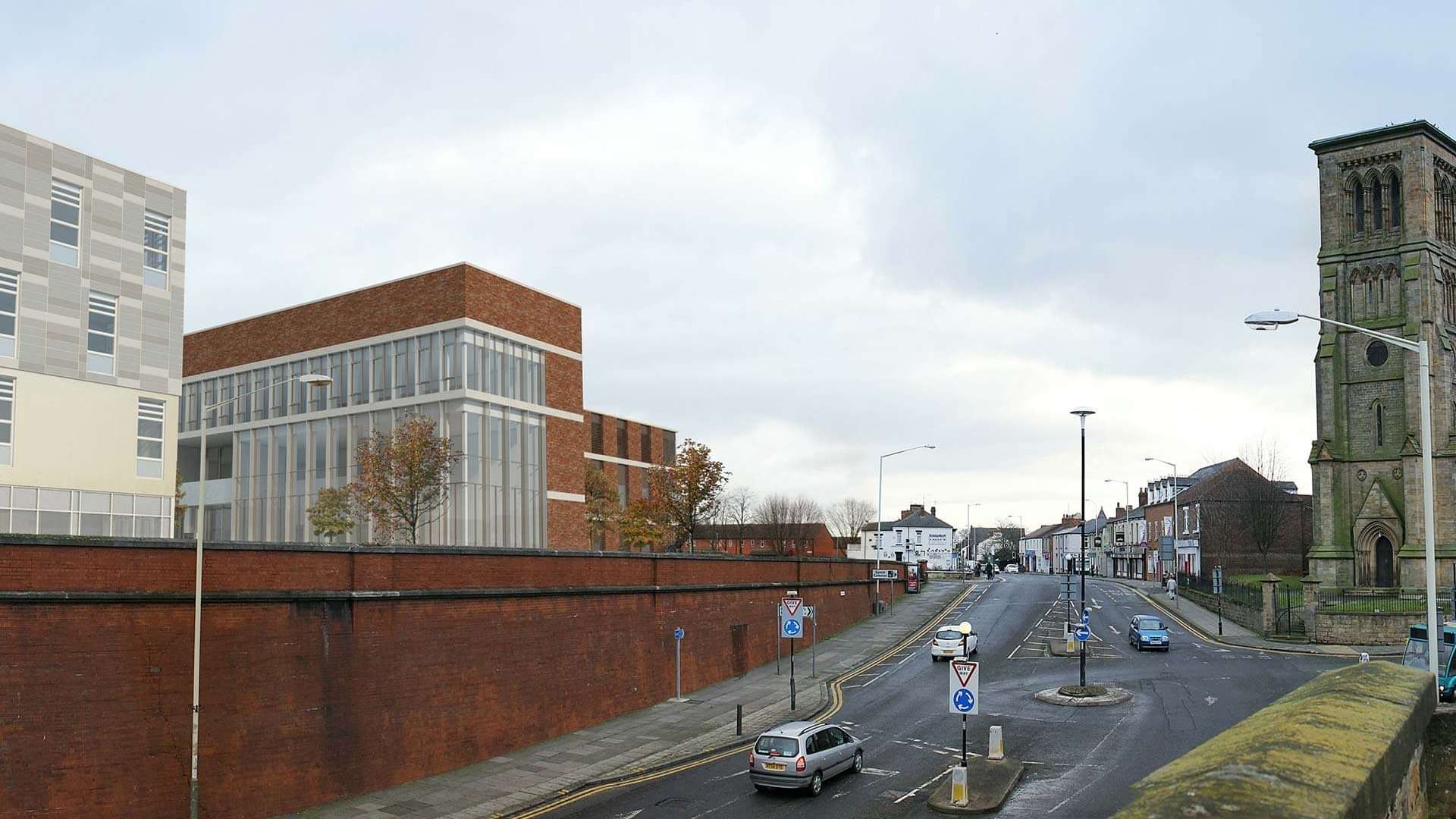 CPI

appoints Interserve for £

38

m Design and Build
28

Feb

2014

The Centre for Process Innovation (CPI) are pleased to announce that Interserve Construction Ltd have been awarded the design and build contract for the National Biologics Manufacturing Centre (NBMC).
As part of the government's strategy for Life Sciences, CPI was selected as the home of the NBMC, a £38m investment which will help UK companies to develop a competitive foothold in the growing biologics market. The centre will be a large open access facility that will help companies of all sizes to develop, prove, prototype and scale up the next generation of biologic products, processes and technology.
Located at Central Park, Darlington, the centre will support the commercialisation of research by promoting collaboration between academia, the National Health Service and industry. The aim of the centre is to boost the UK pharmaceutical industry and supply chain in the rapidly growing biologics market and increase the manufacturing capability for products that are developed in this country.
The facility will provide well serviced, flexible laboratory and pilot plant areas for process, analytical and technology development, , clean rooms for GMP process and equipment proving and flexible, open-plan areas where new facility design concepts can be developed and tested. In addition to the technical facilities, the NBMC will provide training and conferencing facilities together with office and meeting spaces.
Work is expected to commence on the site in April 2014 with an aim for completion at the end of March 2015.
CPI's Dr Chris Dowle, Director of the NBMC said ​"We are pleased to have Interserve on-board in delivering our new national centre and as part of the team. This contract will create new jobs for the region helping to boost the local economy as well as delivering a state of art centre to boost the competitiveness of the UK biologics sector" David Flewker, Regional Director at Interserve said ​"Interserve, the international support services and construction group are delighted to be involved in the delivery of the National Biologics Manufacturing Centre. We have operated in the Tees Valley for nearly 60 years and this strategically important facility will enhance the reputation and status of the region as a world leader in this field."
About Interserve Construction Ltd
Interserve's vision is to redefine the future for people and places. It is one of the world's foremost support services and construction companies, operating in the public and private sectors in the UK and internationally, offering advice, design, construction, equipment, facilities management and front-line services. Interserve is based in the UK and is listed in the FTSE 250 index. The Group employs some 50,000 people worldwide and in 2013 generated gross revenue of £2.6 billion. www​.inter​serve​.com For all news follow: @interservenews
Let's innovate together
To find out more about how we can work together, please enter your details below.