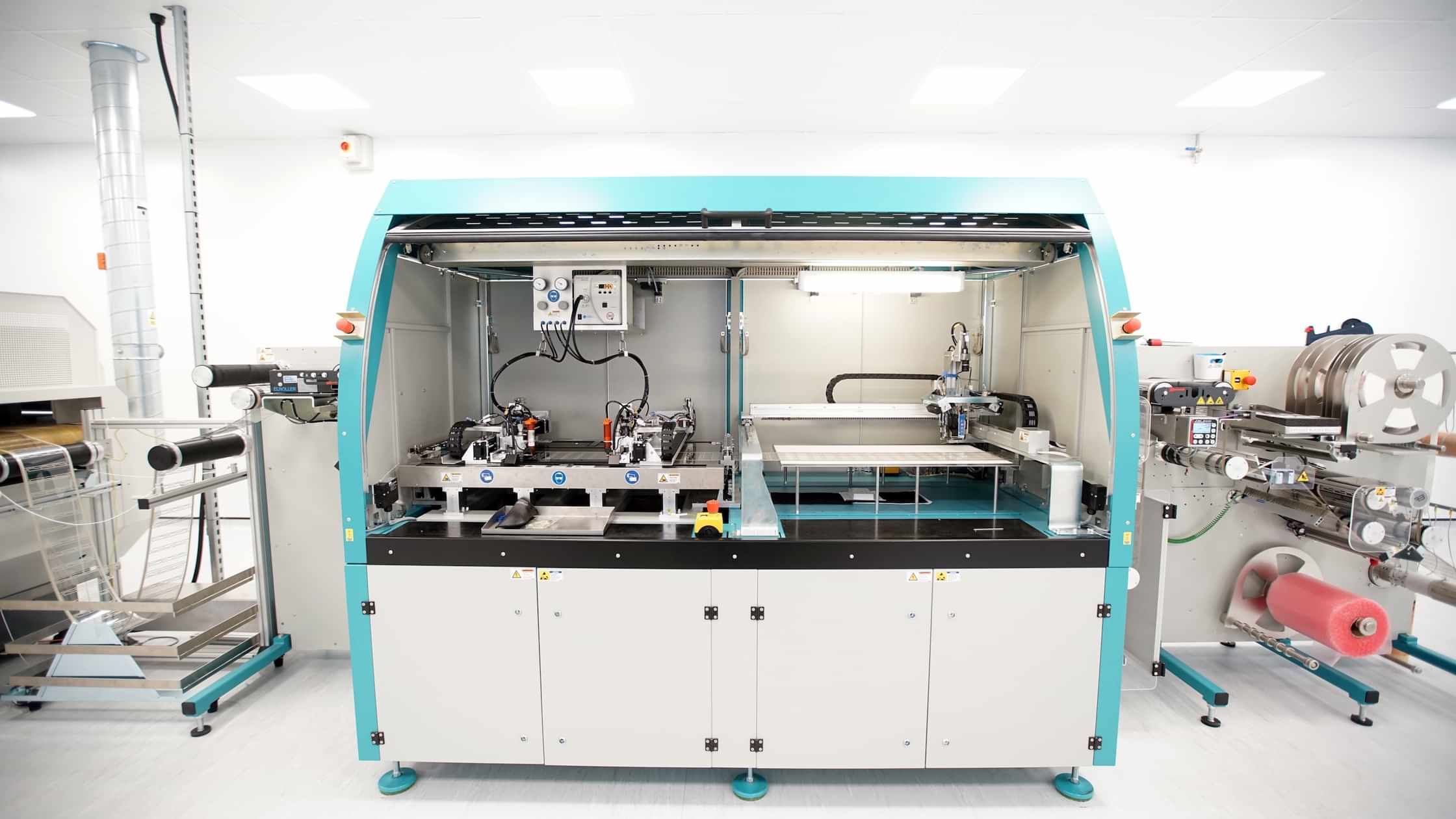 CPI

announces smart-labelling project in partnership with Reelables using novel Battery-on-Circuit technology
12

May

2020

CPI today announced a new collaborative project with Reelables to demonstrate a novel technology for printing smart Battery-on-Circuit labels, used to track shared objects in workspaces.
This low-cost power source will eliminate the need for expensive and bulky external batteries for printed electronics, overcoming a key barrier to their widening application, mass production and industry growth.
Existing asset tracking solutions on the market require time consuming installation procedures and are often expensive to use. The London-based SME, Reelables, has invented a smart-label that can be easily attached to objects and tracked automatically through a phone app. The smart-label incorporates a key manufacturing innovation that allows a battery to be inserted directly alongside the wireless tracking circuit on a thin plastic film. The low-cost battery technology is formed by electrochemically coating and laminating two plastic films together, which can power a wireless smart-label for more than a year.
Funded by Innovate UK, an initial 12-month feasibility study will be carried out, combining the expertise of Cisco and the Digital Catapult, with each partner bringing unique skills and capabilities for technology innovation. CPI will provide expertise from both its electronics and formulation business units to support the development of the battery device, including: anode coating, electrolyte formulation, cathodic slurry formulations and coatings, device assembly, and the testing of battery cells. In addition, CPI will compile a written report detailing how the technology will be manufactured at larger scales and its potential in the printed electronics market.
The successful development of the smart, Battery-on-Circuit labels will enable a new, growing workforce of geographically disperse employees to track shared objects ranging from tools and demo kits to portable medical equipment.
Brian Krejcarek, CEO at Reelables, said: ​"The ability to coat a lithium-based battery on the same substrate as our wireless circuit would be a breakthrough manufacturing win for track and trace applications across multiple industries. It would enable long-lifespan Internet of Things (IoT) devices to be made at very low cost. We're particularly excited to be working with CPI to figure out how this can be done under ambient manufacturing environments in the presence of atmospheric oxygen and water – the key challenge when working with lithium based electro-chemistries."
Sam Chan, Technical Lead of POETICS Project at CPI, said: ​"This challenging project brings together the expertise from two business units at CPI to develop an advanced, integrated flexible battery on an existing IoT product. This battery development will boost the market value for printed electronics by greatly reducing costs. The integration of flexible batteries in smart labels also has the potential to be exploited in other IoT devices."
Let's innovate together
To find out more about how we can work together, please enter your details below.