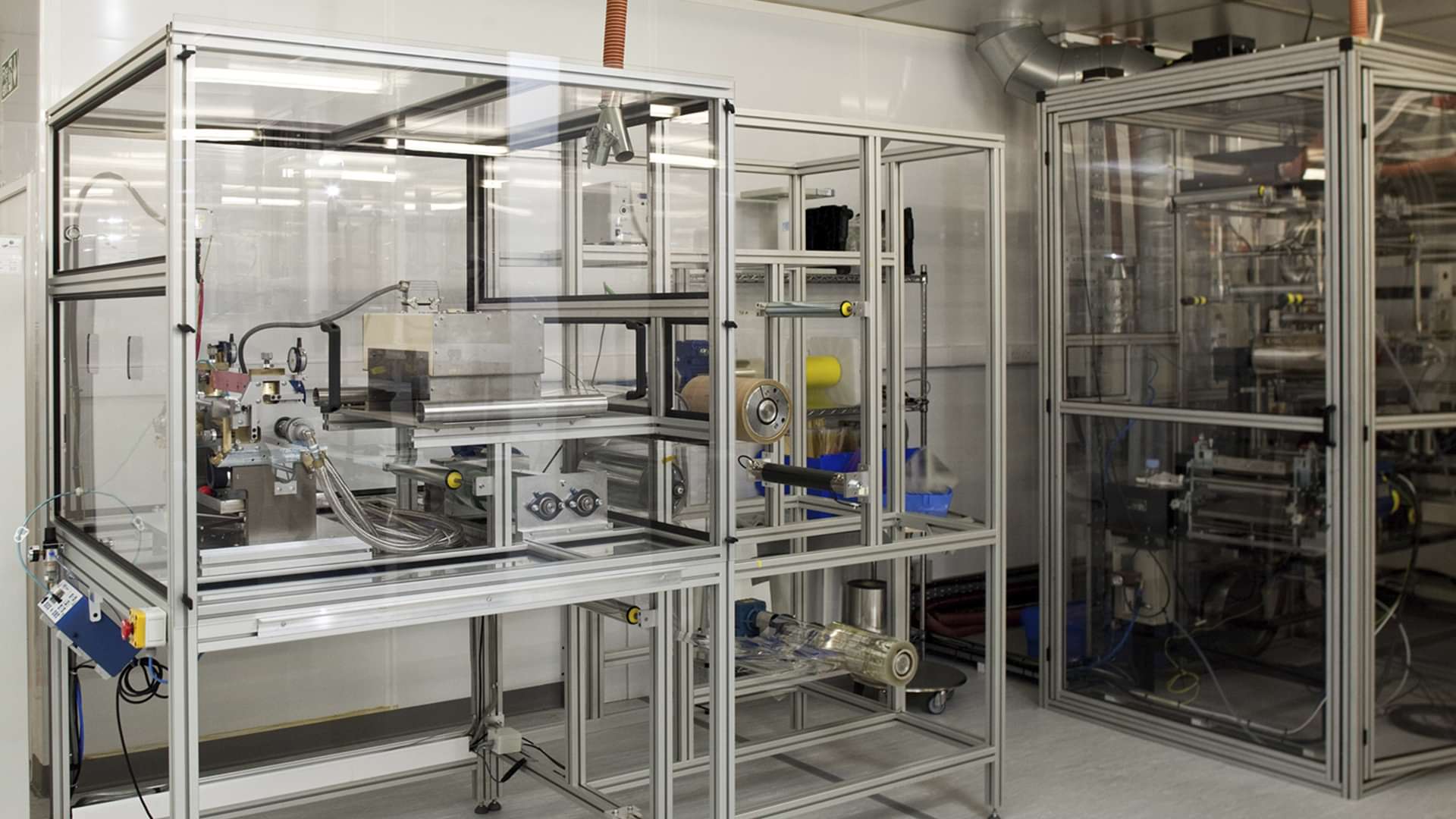 New roll to roll slot die/​screen printing capabilities
16

Mar

2016

The Centre for Process Innovation (CPI) has recently installed a specialist roll to roll line for the printing, coating and patterning of a range organic and inorganic solution based coatings.
The pilot production line is available on an open access basis and will aid the commercialisation of a host of printable electronics applications including photovoltaics, OTFT and printed batteries amongst others. The new installation will allow companies to characterise and optimise coating capabilities using a range of different coating techniques.
The bespoke system which has been custom built by VDL from the Netherlands consists of two pieces of equipment. The first toolset is currently configured for both roll to roll slot die coating and roll to roll rotary screen printing. A unique feature of this tool is that there is no active surface contact during the coating process, thereby eliminating the potential for contact roller damage and defect generation. The second toolset is configured for roll to roll encapsulation utilising bake and lamination techniques.
The coating toolset is configured with web cleaning capability (contact and plasma), two interchangeable print stations, and two convection drying ovens, each 2 metres in length. The print stations are upgradeable for other coating techniques such as flexographic and gravure coating. The machine processes polymeric substrates ranging from 25 – 250μm thickness and can accommodate a web width of between 200mm and 410mm. Web tension can be controlled in the range 50 – 350N. The slot dies are capable of coating over a width of up to 280mm, blanket or stripe pattern coating can be achieved by utilising dedicated shims. The slot die heads are compatible with both aqueous and solvent based fluids with a viscosity in the range of 5 – 10,000cP, and typically produce dried film thicknesses from nanometre scale to 100µm depending on the application. The slot-die heads are also compatible with low pH fluids.
The roll to roll coating line is complemented by a supporting roll to roll encapsulation line designed to laminate films in an oxygen and moisture free environment. This tool builds upon existing batch capability at CPI, providing clients with a flexible environment to scale up their encapsulation process from feasibility right through to cost effective pilot production operations.
Let's innovate together
To find out more about how we can work together, please enter your details below.