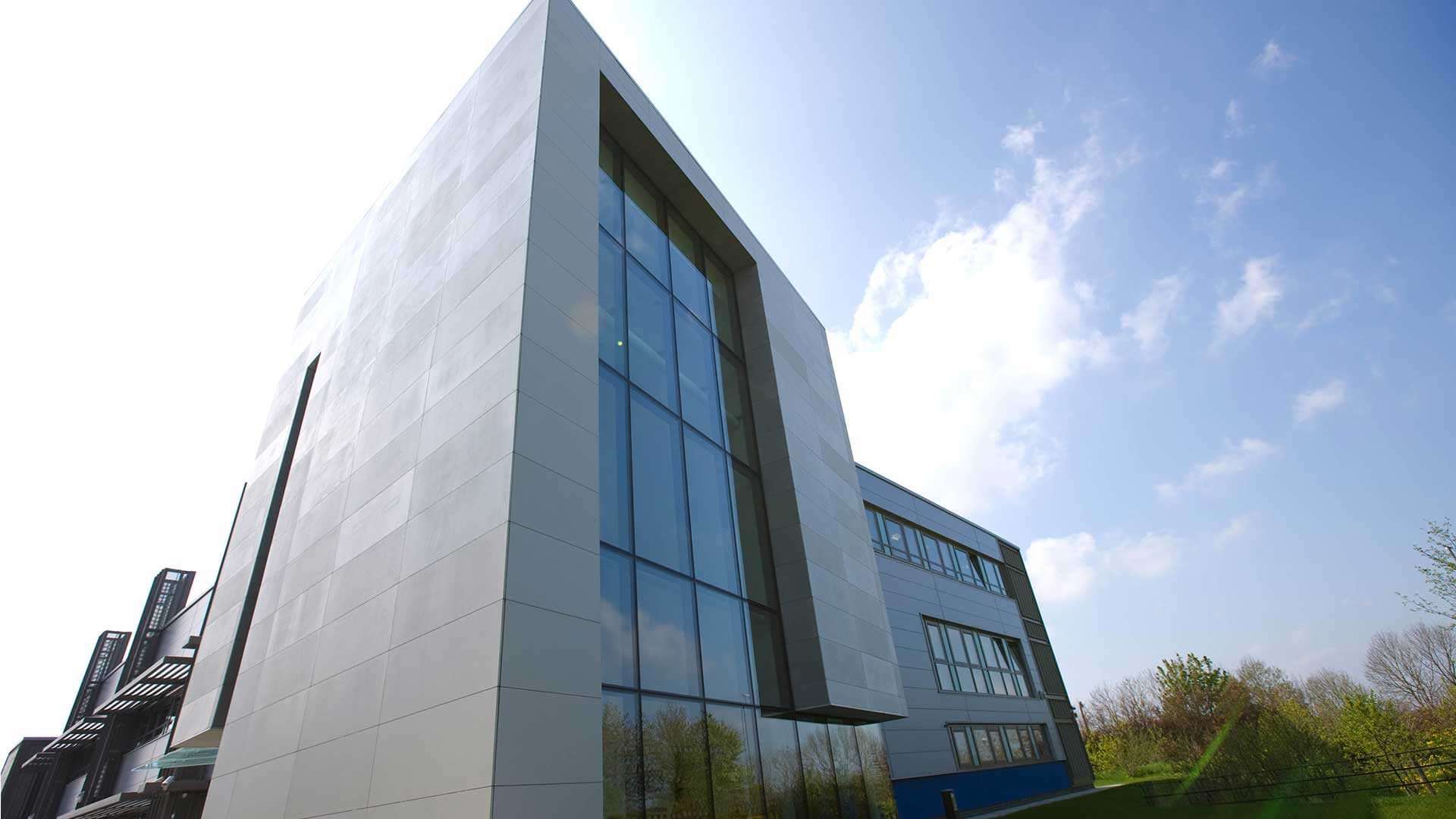 CPI

and Business Durham Partnership Drives Innovation
23

Mar

2016

CPI is a UK technology innovation centre that helps companies to scale up their research ideas and turn them into high value manufactured products. CPI began operations in 2004 and, in the following 11 years, the company has established a track record of delivering major impact and high value for its clients and for the UK.
CPI's continuing work with Business Durham has been a major factor in CPI's growth. Business Durham manages NETPark, a science park that is home to an elite innovative group of science and technology organisations with global ambition, transforming innovative ideas into products with worldwide social and economic impact. CPI currently has two UK National Centres at NETPark and has further expansion plans approved in a number of strategic areas.
CPI's involvement with Business Durham began very early on in NETPark's existence with the planning, build and launch of CPI's National Printable Electronics Centre. Since then the two companies have partnered across a host of themes supporting innovation in the UK. Listed are some of the highlights.
Growth of
CPI

's National Printable Electronics Centre

Since opening in 2009, CPI's National Printable Electronics Centre at NETPark has grown from an initial team of 10 to a team of 60. The centre has continued to expand over the last seven years and now hosts over £60m worth of assets alongside some of the best scientists and researchers in the world. CPI is working with a number of companies of all sizes in the commercialisation of their new product concepts. Some examples include BAE Systems, Ford Motors, Audi, Unilever, PolyPhotonix, PragmatIC, and Applied Nanodetectors.
CPI

and Business Durham help PolyPhotonix to bring their sight saving sleep mask to market

Based at NETPark, PolyPhotonix is a healthcare photonics company developing light therapy treatments for macular eye disease as well as other medical conditions. Working closely with CPI and Business Durham, PolyPhotonix has grown from one employee with an idea to a team of 25 people manufacturing a phototherapy eye mask (Noctura 400®) that treats one of the most common causes of blindness in the western world. The company has graduated from CPI's incubator.
Science park collaboration with Kromek
Being located in the science park offers many opportunities for potential collaboration with neighbours. One example is CPI's work with NETPark company Kromek to develop a conformable radiation detector using Kromek's expertise in radiation detectors and CPI's knowledge of printable electronics. The primary application is for breast cancer screening, where the technology will have a number of advantages over current technology, including making the experience a lot more comfortable for women.
CPI

establishes the National Formulation Centre at NETPark

Located at NETPark, CPI's National Formulation Centre is an open-access innovation centre for advanced formulated product design and manufacture. The Centre provides the environment for companies to increase productivity and accelerate the commercialisation of their next generation formulated products.

Formulated products are all around us and vital to our everyday lives, from the food we eat, to the household cleaning products we use, to the oils in our cars, to the paints we use to decorate our homes and the pharmaceuticals that we use to maintain our health. Effective formulation directly impacts product performance and influences key product features such as stability, delivery of active components and sensory perception. Sales of formulated products by UK companies amount to £180bn per annum.
Graphene Applications Innovation Centre
In 2015, CPI established the UK's Graphene Applications Innovation Centre to assist companies to develop, prove and commercialise products using graphene technologies. Graphene is tipped to transform many products. Its electrical and thermal conductivity, optical purity and mechanical strength could be used in high-capacity batteries, flexible screens, ultra-fast transistors and other electronic components, super-bright lasers and materials from sports equipment to aircraft wings. The facility is also located in the Discovery Centre and offers specialist capability in the development of graphene materials, technology scale up and applications integration.
CPI

's National Healthcare Photonics Centre to be built in

2017

Healthcare photonics refers to the application of light for a range of healthcare applications including therapies, diagnostics, imaging and surgical interventions, and is an exciting and rapidly growing area across the globe. One example of which is the PolyPhotonix Noctura400 sleep mask. CPI and Business Durham are currently establishing a new National Centre for Healthcare Photonics at NETPark to help industry and academia translate their early research into commercially viable products. Building work is due to start in 2017.
Let's innovate together
To find out more about how we can work together, please enter your details below.