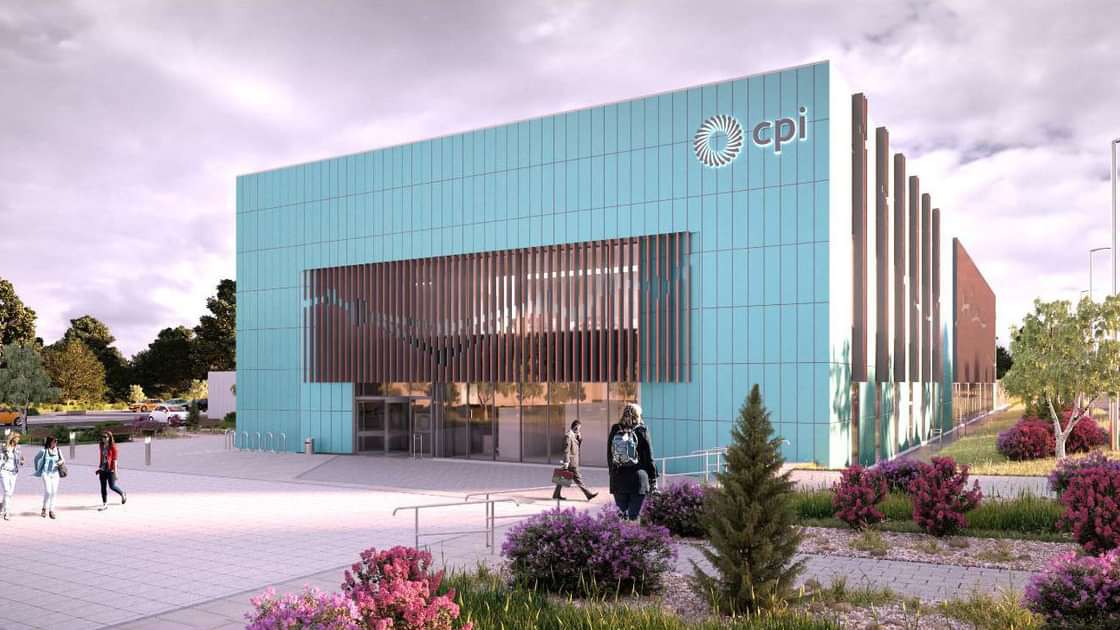 Construction continues at the Medicines Manufacturing Innovation Centre
09

Apr

2021

Work continues apace at the Medicines Manufacturing Innovation Centre, a state-of-the-art facility currently under construction in Renfrewshire, Scotland to develop next-generation pharmaceutical manufacturing.

The Centre is a collaboration between CPI, the University of Strathclyde, UK Research and Innovation, Scottish Enterprise and founding industry partners, AstraZeneca and GSK. In this cutting-edge GMP facility, industry, academia, healthcare providers and regulators will work collaboratively and flexibly to develop disruptive technology to enable a more agile, responsive medicines supply chain.
The collaboration is currently addressing three ​'Grand Challenges', which are significant industry hurdles requiring a collaborative approach. The first is exploring how oral solid dosage medicines can be produced more robustly and efficiently utilising continuous direct compression. The second is focussed on how clinical trial medicines can be delivered to patients with minimal waste and maximum speed, using Just in Time manufacture and release capabilities. The third challenge focuses on unlocking the potential of oligonucleotides and aims to develop a sustainable and scalable manufacturing process for this new class of medicines.
The Centre, which will support this activity, is being built near Glasgow airport and at the heart of the emerging Advanced Manufacturing Innovation District, Scotland (AMIDS). Set to open in early 2022, it will become the permanent base for over 80 members of staff and will include high-spec labs and clean rooms along with meeting rooms and event space.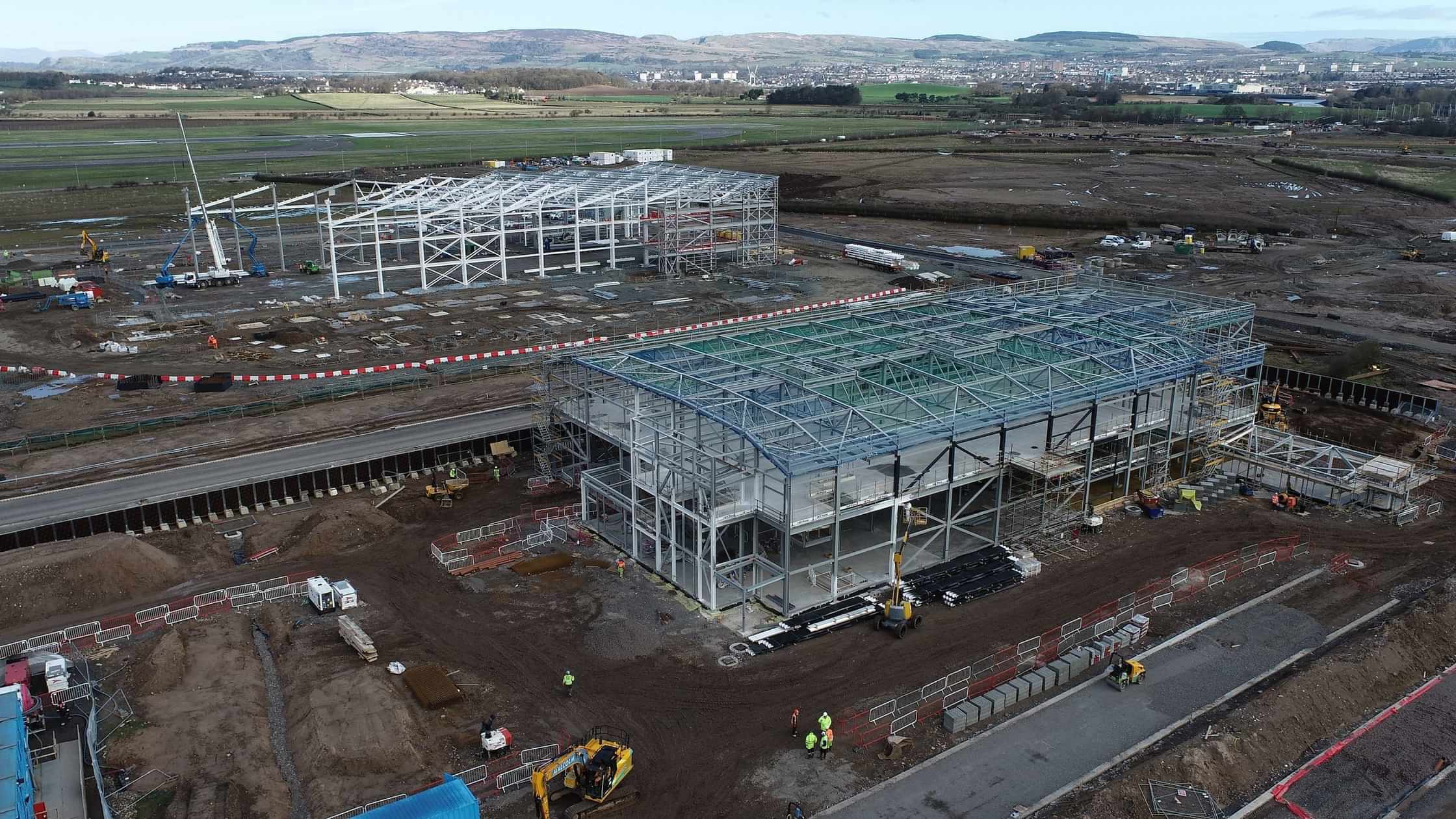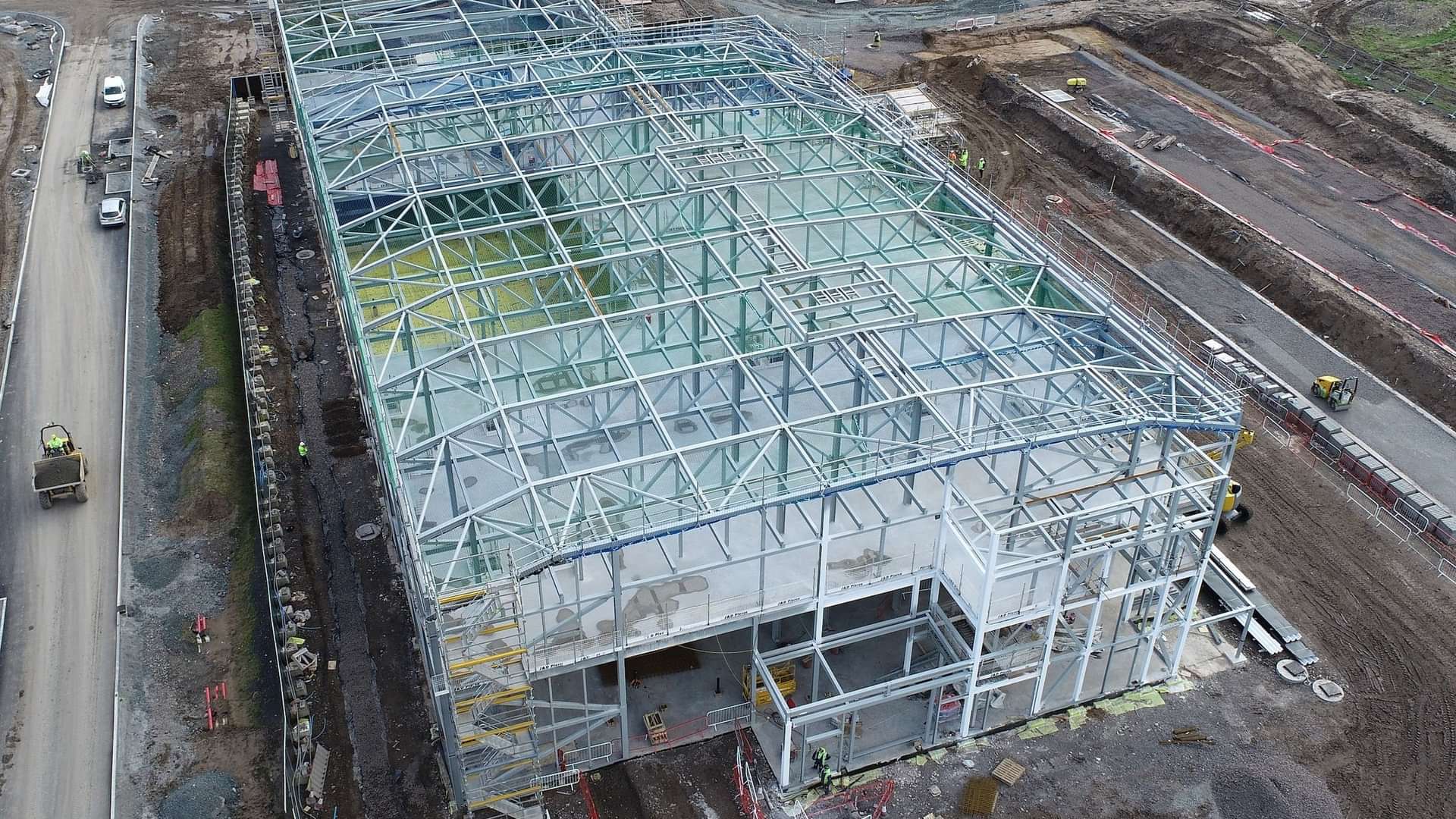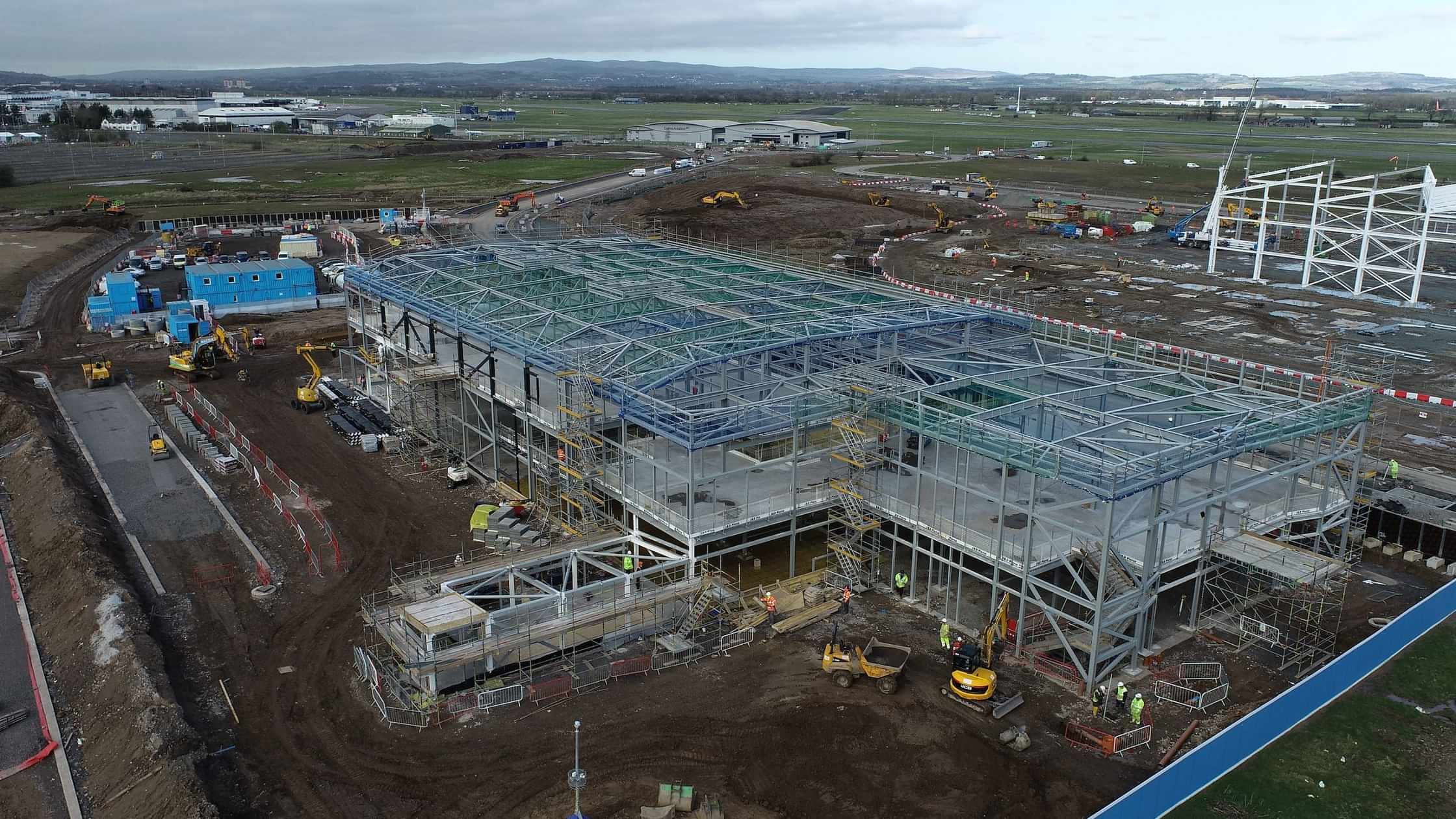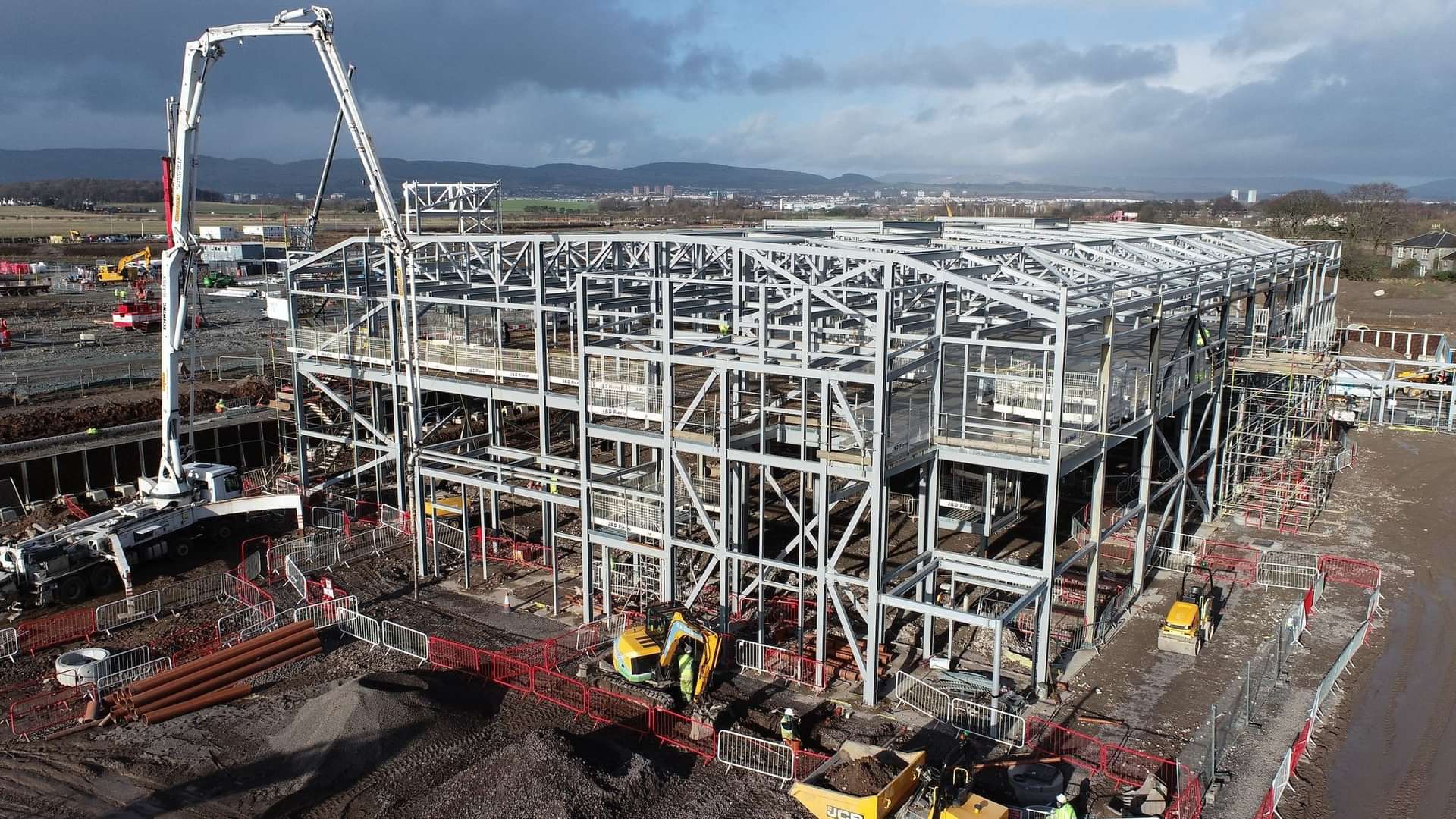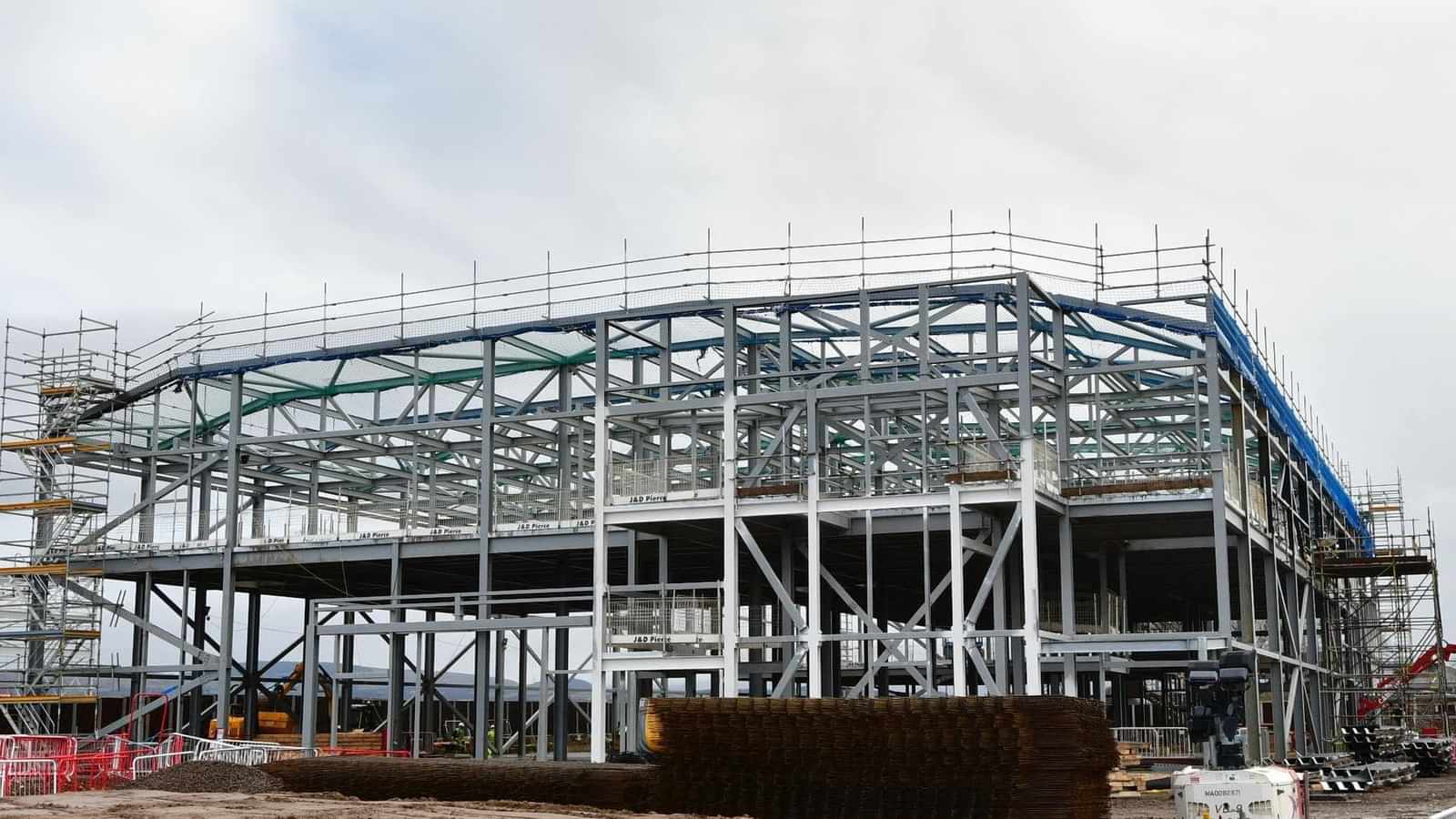 Progress so far
Ground was officially broken on 26th October 2020, with building work continuing on schedule. The steel frame of the building has been erected, work is being carried out to install the concrete floors and the roof is just getting underway with the safety netting and edge protection now complete. External works are progressing across all areas to install drainage, service and utility yards, car parking and road access.
Next steps
The roof sheeting and cladding will be progressed with the building envelope scheduled for completion around the end of June 2021, to be followed by the internal fit-out, commissioning and validation. A low carbon district heating system is to be installed across AMIDS with the aim of supplying the centre upon its completion in Q1 of 2022.
Keep up to date with news from the Medicines Manufacturing Innovation Centre and pharmaceutical market news — sign up for our quarterly newsletter.
Let's innovate together
To find out more about how we can work together, please enter your details below.