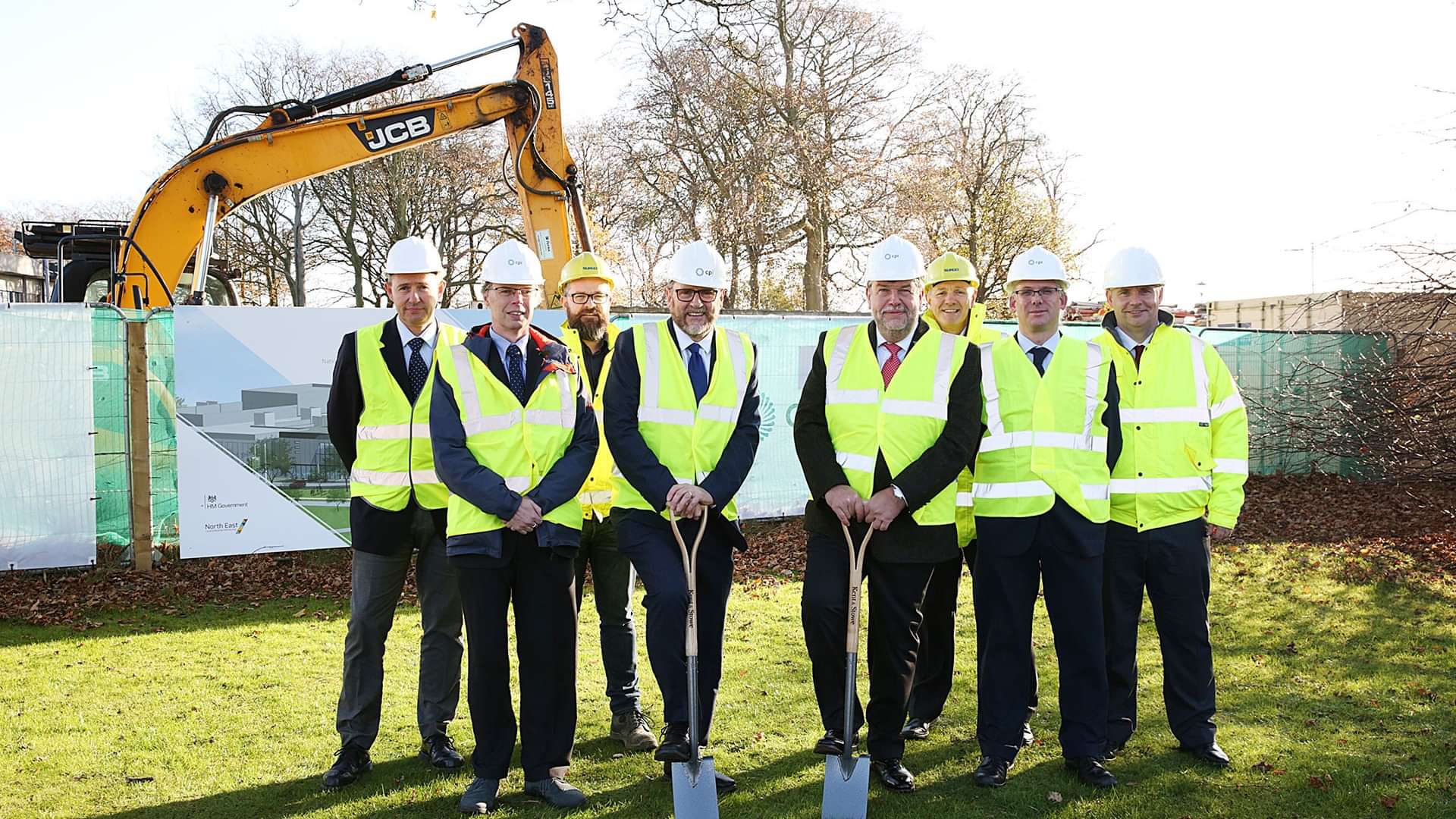 Construction Begins on National Healthcare Photonics Centre
10

Nov

2017

The Centre for Process Innovation (CPI), the UK's technology innovation provider for process manufacturing has started construction of its National Centre for Healthcare Photonics. Senior representatives from CPI and the North East Local Enterprise Partnership (LEP) alongside MP for Sedgefield Phil Wilson initiated construction of the centre in a traditional ground breaking ceremony at the plot for the new building at NETPark in County Durham.
Set to open in December 2018, the National Centre for Healthcare Photonics will provide open access facilities and expertise to help companies develop technologies that use light for healthcare applications and turn them into commercially viable products. By reducing the barriers that commonly prevent early research and inventions reaching market, this will ultimately provide novel and improved ways to diagnose and treat disease. Healthcare photonics technologies can have applications in the early diagnosis and monitoring of chronic diseases such as diabetes or acute diseases such as cancer or brain injury. Lasers are now widely used in the treatment of various eye conditions and in surgical procedures. Once opened, the centre will present the North East as a global hub for the healthcare photonics industry.
Dr Tom Harvey, Strategic Programme Manager for Healthcare Photonics, CPI said, ​"Photonics is a key enabling technology for a range of healthcare products related to imaging, diagnostics and therapy. The new centre will provide expertise and facilities to help companies bring these products to market more quickly, with less risk and at lower cost, which will ultimately benefit patients."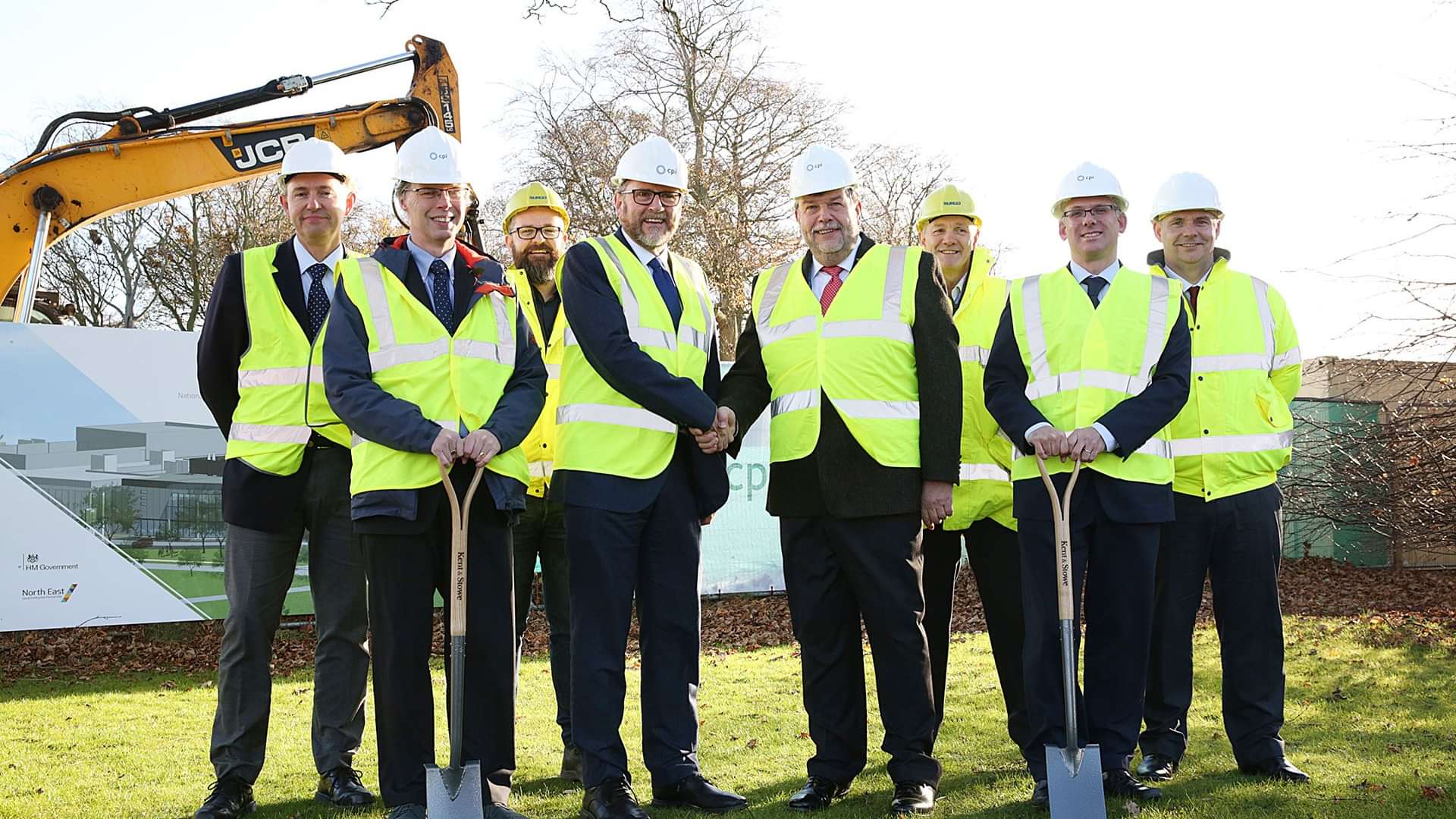 Phil Wilson, MP for Sedgefield said ​"The impact of the work that the National Centre for Healthcare Photonics will undoubtedly be far reaching. The work done here in Sedgefield, with technologies which help the diagnosis and monitoring of diseases from diabetes to cancer, can ultimately improve the lives of patients locally and much further afield. To have the North East as the photonics industry global hub is fantastic and something for the whole region to be proud of."
The project will be supported with an £8.3m grant from the Local Growth Fund, through the North East LEP. Richard Baker, Head of Policy and Strategy at the North East LEP, said: ​"The North East is developing a strong reputation nationally and internationally for its expertise in a range of medical treatments and technologies, helping to improve lives and deliver new opportunities for business growth and new jobs. This is an exciting time for healthcare photonics and we're thrilled that the North East will be home to an open access facility of national importance in this area which will help encourage further innovation, encouraging expertise to grow and new investment into the region."
Notes to the Editor
About
CPI
The Centre for Process Innovation is a UK-based technology innovation centre and is part of the High Value Manufacturing Catapult. The company uses applied knowledge in science and engineering combined with state of the art development facilities to enable its clients to develop, prove, prototype and scale up the next generation of products and processes. Established to support the UK process manufacturing industry, CPI collaborates with universities, SMEs and large corporations to help overcome innovation challenges. Operating across a broad range of technologies, partners are supported at every stage; from concept to market; business support to technology development; and from scale up to supply chain intervention.
CPI consists of dedicated national innovation centres that support industrial biotechnology and biorefining, printable electronics, biologics and formulation. The centres enable advancements in major markets such as healthcare, electronics, food and drink, aerospace, automotive, materials, and energy. These world leading, digitally enabled and open access facilities are available for partners to get their products and processes to market quickly with minimal risk. Utilising strong networks, CPI brings together a range of partners in the delivery of innovation projects, with a common goal of strengthening the UK's position in High Value Manufacturing.
For more information, please visit: https://​www​.uk​-cpi​.com/
Follow us on Twitter and LinkedIn
About the North East
LEP
The North East Local Enterprise Partnership (LEP) is a public, private, and education sector partnership that covers Durham, Gateshead, Newcastle, Northumberland, North Tyneside, South Tyneside and Sunderland local authority areas.
The £270.4m Local Growth Fund, secured as part of the North East Growth Deal, supports the North East LEP's delivery of the Strategic Economic Plan, which aims to create 100,000 more and better jobs by 2024.
About the Local Growth Fund
Local Enterprise Partnerships are playing a vital role in driving forward economic growth across the country, helping to build a country that works for everyone. That's why by 2021 Government will have invested over £12bn through the Local Growth Fund, allowing LEPs to use their local knowledge to get all areas of the country firing on all cylinders. Analysis has shown that every £1 of Local Growth Fund invested could generate £4.81 in benefits.


Let's innovate together
To find out more about how we can work together, please enter your details below.